---
The WRX STI has moved away from its Ah Beng vibe to a more cultured one.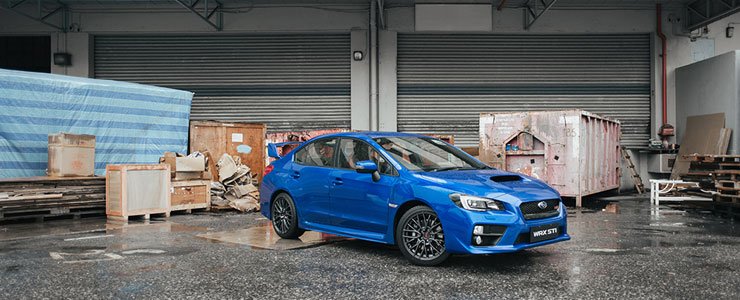 Subaru has always been known for its might in the World Rally Championship (WRC), thanks to Colin McRae, the late Englishman who won the World Rally Championship Drivers' title in 1993 with the Subaru Legacy (it was later replaced by the Impreza). It was also because of his exceptional performance that led the Subaru Rally Team to win the Manufacturers' Championship three years running (1995, 1996 and 1997).

Today, Subaru is known for something a little quirkier - its radio advertisement starring Ah Seng, 'the boss', and Ah Huat, the 'worker'. While the ad can be quite irritating, it's quite addictive. The more I listen to it, the more I can appreciate how it's actually working. People are actually talking about Subaru now.




What people should also be talking about is the WRX STI (Subaru Technica International). The brand that's often associated with Ah Bengs (and now Ah Sengs and Ah Huats) has brought about subtle changes to the car that's actually worth talking about.

For starters, Subaru has decided to drop the Impreza moniker to separate the mighty WRX and the even mightier WRX STI from the regular Joe, which should pretty much answer your question as to why we don't refer to the car here as the Impreza WRX STI but just the Subaru WRX STI.

The driving gurus at Subaru have also decided to increase the car's torsional rigidity and stability by swopping more rigid pillow ball bushings, an increased spring rate as well as stiffer front and rear stabiliser bars. As if those aren't enough, the STI's chassis has been made 40 percent stiffer too.

Exterior
The other significant change is the increased road presence, thanks to its improved looks that has evolved into something more stylishly
seng
than brashly
beng
. The squinted but no less sleek headlamps look focused (almost like a predator watching its prey) while the angular scoop on the bonnet completes the STI's good front end looks.
Of course, it's at this point in time when you realise that the car has somehow evolved into something modern, which does require some time to get used to. And this includes the larger-than-life spoiler that looks slightly out of shape and the stunted taillights that look a tad out of place on a car that's measures 1,795mm wide.
But these are small quibbles because at 4,595mm long and 1,475mm tall, the WRX STI retains its ability to capture the attention of other road users. And that stands true even when you're not practising hooliganism on the road.
This model is no longer being sold by local distributors
Engine Type
:
4-cylinder horizontally-opposed, 16-valve DOHC high-boost turbocharged
Horsepower
:
221kW (296 bhp) / 6000 rpm
Torque
:
407 Nm / 4000 rpm
Transmission
:
6-speed (M)
Acceleration (0-100 km/h)
:
5.2sec