---
Considering a used car for your next purchase? Here's everything you need to know about the differences between PARF and COE cars.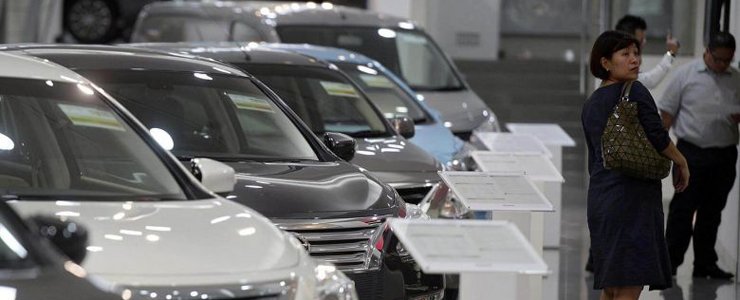 Preferential Additional Registration Fee (PARF) cars refer to those that are still using their original Certificates of Entitlement (COE), while COE cars refer to those, which have renewed their COE.
PARF cars
If the vehicle is de-registered within 10 years from its first registration date, the registered owner will be entitled to a Preferential Additional Registration Fee (PARF) rebate. This is normally a percentage of the OMV. Hence the term 'PARF car'.
COE cars
Upon renewal of the COE, you are no longer entitled to the PARF rebate when you de-register the vehicle. Instead, only the COE rebate will be available upon the de-registration. Hence the name 'COE car'.
Owning the car


Car cost
With the exclusion of the PARF rebate in the cost, COE cars would be relatively cheaper than a PARF car. Therefore, ideal for car buyers with lower budgets.
Interest rates and road tax will also be costlier for COE cars for reasons alike. These extra costs are points to consider before purchasing a COE car.

It is compulsory for every car in Singapore to be covered by motor insurance by paying a premium on an annual basis.

Insurance premiums will be higher for a COE car because it is prone to breakdowns or accidents due to wear and tear, considering it has a lifespan of 10 years and more. 
You can find out more about insurance schemes 
here
.
Practicality
With the rapid advancement in technology these days, car designs have been going through massive improvements year after year. From their outlook to engine performance, newer cars make those of yesteryear look and feel obsolete.
However, a well-maintained COE car could still meet the basic needs of a driver with lower demands.
Comfort levels of a new car is always better right? Well… not so true. A COE car can provide the same level of comfort as a PARF car if it is well-maintained. While on the flip side of the coin, a PARF car can be rather incommodious depending on its previous owner.
Make sure to compare the interior and exterior conditions of the car if you are stuck between a PARF car and a COE car. Always remember that newer does not necessarily mean better, your needs are more important than your wants.
Save 25% on your car insurance renewal. We'll find you the cheapest quotes from over 10 insurers.
Make your choice for zero excess and own workshop. Get your quote now!