Currently, there are two different types of Off Peak Car (OPC) schemes being offered, each with different tax concessions and restricted usage hours.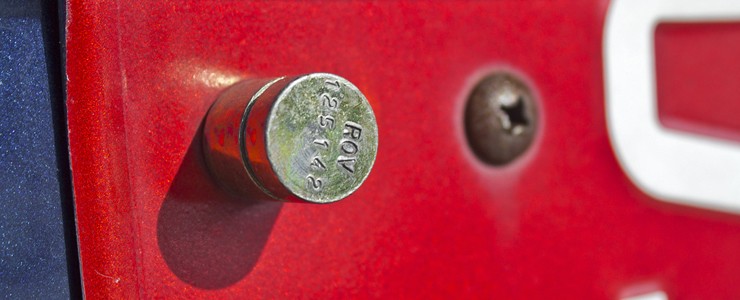 The Off Peak Car (OPC) scheme was introduced in 1994 to curb the amount of vehicles on the road during peak hours. In 2009, the OPC scheme was tweaked and a Revised Off Peak Car (ROPC) Scheme was introduced.

These two schemes share a common aim - to offer new car owners the option to save on car registration related fees and road taxes, in return for reduced usage of their cars.


The ROPC scheme applies to cars registered or converted to the scheme after 25 January 2010. Vehicle owners of cars registered or converted before this date will remain registered under the old OPC scheme unless they apply to LTA to convert them to the ROPC scheme.

The main difference between the two schemes is that cars under the ROPC scheme enjoy unrestricted use on Saturdays and on the eves of designated Public holidays, such as New Year, Lunar New Year, Hari Raya Puasa, Deepavali and Christmas. However, the road tax is higher due to the extended usage.

For newly registered cars under the OPC and ROPC scheme, there is an upfront rebate of $17,000 off the COE (Certificate of Entitlement) and ARF (Additional Registration Fee) - in exchange for the reduced usage.

There is also an $800 (OPC) / $500 (ROPC) discount per year from the normal car road tax, subject to a minimum road tax payment of $50 (OPC) / $70 (ROPC) a year.

More notably, under the ROPC scheme, there is an OPC cash rebate up to $1,100 for every six months the car remains as a ROPC until the car reaches 10 years old.
An OPC or ROPC car is marked by a red number plate to differentiate them from normal registered cars. In addition, these plates have to be welded and sealed to the body of the car. Welding can be carried out at any workshop while sealing of the number plates must be done at an authorised inspection centre. The seal on the licence plate has to be inspected at any LTA authorised vehicle inspection centre before the annual road tax can be renewed.
A $20 supplementary electronic day license has to be purchased for usage of OPC or ROPC cars during restricted hours. Motorists can purchase their licenses online at the following places:
-
LTA's ONE.MOTORING website
- AXS machines
- iNETS kiosks
- MobileP@y service
- Automobile Association of Singapore
- Any Singapore Post outlets.
Motorists are given up to 2359hrs the next day to purchase their license after using their OPC or ROPC cars during the restricted hours.
Undated licences can also be purchased. However, an undated licence is not valid unless a usage date has been specified. The usage date must be specified by 2359 hrs on the next day after usage.
It is an offence to drive an OPC or ROPC car without a valid e-Day Licence. The driver or registered owner of the OPC or ROPC car who causes or permits the car to be driven during the restricted hours faces a fine not exceeding $5,000. For a second or subsequent convictions, he or she will face a fine not exceeding $10,000.
Related Categories
Recommended Merchants(View all)