Planning to sell your eight to 10-year old car? sgCarMart Quotz can help you get the best prices for it in the market, hassle-free.
There are almost 150,000 passenger cars between eight and 10-years old in Singapore, making up almost a quarter of the car population here.
There is no demand for these cars in the local resale market with the current
COE
climate. Hence, most of these cars will be due for deregistration and subsequently be scrapped or exported.
Assistant Manager at sgCarMart Quotz
, Lynn Chua, explained, "Traditionally, a car owner would sell his old car to a used car dealer or do a trade-in at a car dealership, and the dealer would then resell the car to an exporter or scrapyard. With a middleman in place, the car owner will never get the best price possible."
"When a car seller comes to sgCarMart Quotz, we check with our partner network, comprising of over 100 exporters and scrapyards, to get the best-selling price of the car. If the seller is happy with the price, the exporters or scrapyards buys from them directly," added Lynn.
One satisfied car owner who managed to sell her car via sgCarMart Quotz, Ms. Yue Hui Hui, had this to say, "They got me the highest offer within an hour! The dealer came down within the same day and the deal was sealed that day... so fast I almost couldn't believe it."
In general, a car eight-years old and below will be more suitable for the auction bidding service, which has a highest price guarantee provided by Quotz.

According to Lynn, "With Singapore's most efficient bidding system of over 500 dealers, the highest bid price will be ready for you in just one working hour. We guarantee our selling price is the highest in Singapore. This is recommended for cars meant for local resale, which are less than eight-years old."


Lynn also mentioned, "Car owners only have to make a single trip down to our office. Should you feel that the price is not right, there is absolutely no obligation to accept the offer. Once you accept the offer, we will pay you a cash deposit to seal the deal. The balance sum will be paid to you once you handover the vehicle, up to 14 days later. We will handle all the transfer paperwork and documentation."
 

The service comes with a $100 guarantee that it will provide an unmatchable highest dealer offer available in the market.

Quotz is a subsidiary of Singapore Press Holdings and sgCarMart.com and has successfully transacted over 15,000 cars.

sgCarMart Quotz (Quotz Pte Ltd)

Address: 61 Ubi Ave 2, Automobile Megamart
#03-12, Singapore 408898
Phone: 6744 7571
Whatsapp: 9191 7571
Operating Hours: 10:30am to 6:30pm daily
Website:
www.quotz.com.sg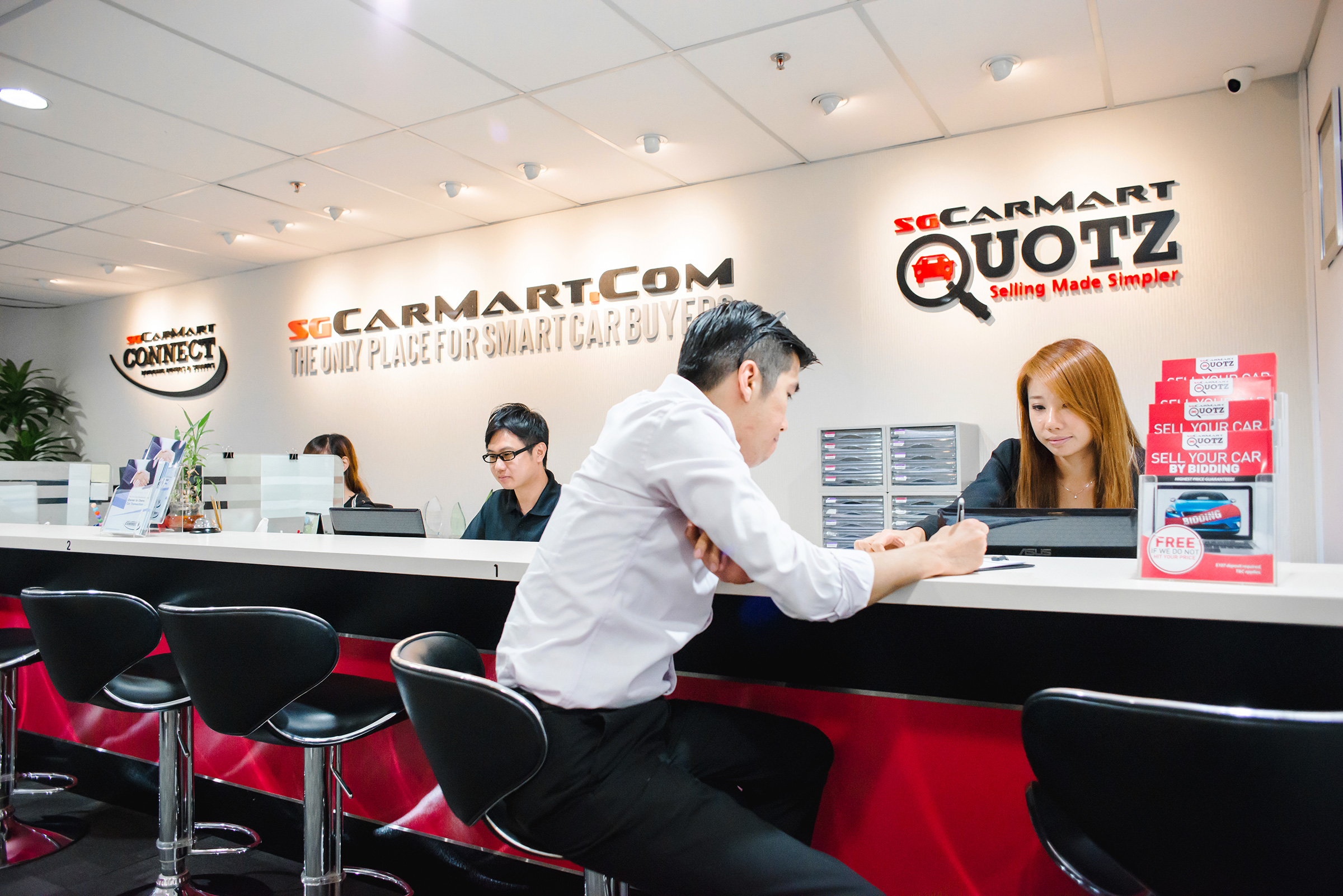 Sell your Car for more Cash
Auction your Car to 500+ Dealers Islandwide. Done in 1 Hour

Highest Selling Price Guaranteed Or Get $100 Free!

Get Cash Immediately, Handover Car After 2 Weeks.

Let 500 Dealers+ Bid For Your Car, with No Obligations To Sell.
*This article was updated on 8th March 2018.
Related Categories
Recommended Merchants(View all)