---
Shopping for a new car, a used one included, is exciting. However, there are some things that shouldn't be overlooked when doing so. Here's what to note.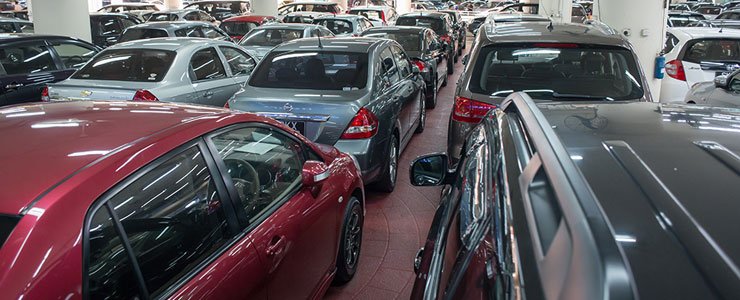 Buying a car, new or used is an exciting experience. That is, if everything goes well and you get exactly what you've paid for and agreed upon.
Every now and then however, a deal doesn't end as sweet as you'd expect it to.
Here
then, are some tips to ensure you're getting your dollars worth.
To find what you are actually paying for, check out
this
article.
Paper trail
Remember Jack Neo's 2007 comedy Just Follow Law? That movie highlighted the importance of paperwork or what Singaporeans fondly term, 'black and white'. Similarly, when it comes to used car buying, being armed with some 'black and white' could save you from the evils of dishonest salespeople.
Since used car advertisements are mostly posted online, salespeople can alter the price or accessories provided at their whims and fancies. After contacting the salesperson to arrange a viewing, be sure to print a copy of the advertisement as proof of what is agreed upon.
Once you've seen the car and decide that you would like to have an experienced mechanic or STA inspect the car before confirming on the purchase, have a sales agreement ready and confirm that the deposit is refundable should the car be in a worst condition than promised.
Paying a deposit before sending the car for a check is only fair as this shows your sincerity.
Also, getting your deposit refunded is a standard operating procedure should the car fail the 'inspection'. Lastly, unless you're purchasing the car from a direct owner, check with the salesperson whether the dealership offers a warranty for the vehicle under the
lemon law
.
Ensure that all these terms and conditions are properly recorded down on a
sales agreement
, and signed by all parties involved.


Vehicle information


Before confirming on the purchase, insist that the salesperson or owner of the car hands you a printed copy of the vehicle log card from
ONE.MOTORING
to confirm details like vehicle, engine and chassis number, open market value, as well as the number of owners the car had.
Not to be
kiasu
, but there have been cases of unscrupulous dealers who lie about the number of owners a car had, only for the poor buyer to find out post-purchase. Seeing that cars cost a bomb in Singapore, it's better to be safe than sorry.
Health and safety
This goes without saying - you have to test drive a car before making your decision. But then again, we do hear of instances where cars are bought without first being felt.
You can't conclude on how the car performs without first getting behind the wheel. Don't let the excitement of owning a new car blind you from its flaws. Aside from having a go in it, check every inch of the car for signs of repairs, oil leaks, if the brakes work well, its servicing records and especially if the owner or salesperson claims it's accident-free.
These
are some things to note.
Even if everything appears to be okay on the surface, it's best to have a professional's opinion on the car. For those who find it a tad troublesome to arrange a separate day to inspect the car, you can also bring along a trusted mechanic for a more in-depth look at it.
Owners or dealers who are confident of the car's condition usually won't oppose the idea.
Here are some related articles that might interest you
Breaking down why cars in Singapore are so expensive
Don't make these six awful mistakes when buying your first car
Six crucial components to consider before buying a used car
You need to avoid these 5 car buying mistakes at all costs 
Buying used cars is the smarter choice in Singapore. Here's why
Related Categories
Recommended Merchants(View all)