21 Oct 2011
Pitched against the Toyota Vios, the Nissan Almera has both the looks and space that will bring entry level sedans to a whole new level.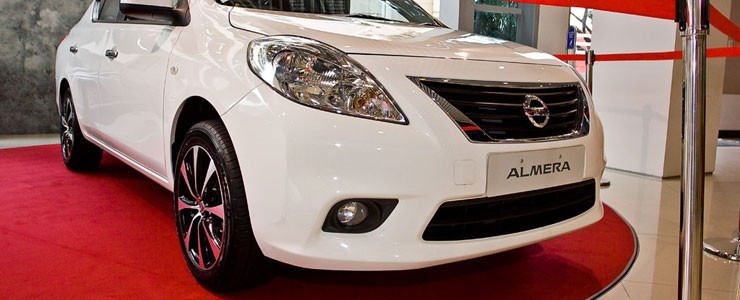 Tan Chong has started taking orders for the new Nissan global sedan – Nissan Almera. Customers who are keen on booking the car now will be entitled to a $1,000 special pre-launch discount with expected deliveries from February 2012. Existing Nissan owners get to enjoy an additional $1,000 discount during this pre-launch period. However, the public will only be able to preview the entry level car at Nissan showrooms from next month onwards.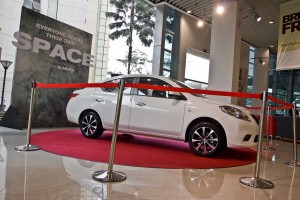 With an annual sale hitting 400,000 units in more than 170 countries worldwide, the Nissan Almera has been well-received in several countries such as China, America, Mexico, as well as India.


With its modern styling, fuel efficiency and class-leading interior roominess, drivers will no longer have to sacrifice style for affordability, interior roominess or drivability. While it seems like a typical compact sedan from the outside, the cabin space of the Almera boasts of a rear knee-space of 636mm and a 2,590mm long wheelbase with high headroom, providing comfortable seating for up to 3 adults in the rear, toppling even some of the mid-sized sedans here.


More importantly, despite the ridiculously priced COE, the 1.5-litre Almera comes with a very attractive price, ranging from $91,000 to $98,000, depending on the model variant customers want.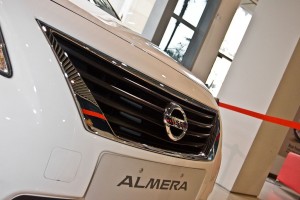 A total of three model variants will be available for sale:
- Almera Premium AT (Automatic Transmission)
- Almera Comfort AT (Automatic Transmission)
- Almera MT (Manual Transmission)