BMW revolutionises CFRP mass production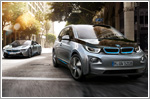 19 Nov 2015 | Features
BMW i spells visionary vehicles and offers a new take on premium mobility with sustainability at heart. We take a look at how the carmaker does it.
McLaren Production Centre wins award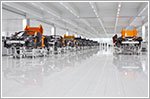 29 Nov 2015 | McLaren News
The McLaren Production Centre, the world-class McLaren Automotive production facility in Woking, England, has won a Manufacturing MX award.
First Bentley Bentayga rolls off production line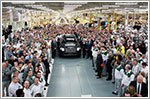 29 Nov 2015 | Bentley News
The very first production Bentley Bentayga has left the assembly line at Bentley's iconic headquarters in Crewe, U.K.
World's first Porsche Classic Centre opens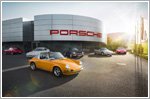 29 Nov 2015 | Porsche News
Porsche has opened its world first Porsche Classic Centre in Gelderland, offering services for Porsche classic cars of all ages.
LTA officer who fought with driver suspended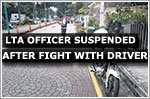 28 Nov 2015 | LTA News
The Land Transport Authority (LTA) has suspended an enforcement officer who was caught on video fighting with an Uber driver.
Probe results on NEL system failure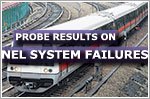 28 Nov 2015 | LTA News
Two rail disruptions in October were electrical in nature, said the Land Transport Authority and SBS Transit in a joint statement released yesterday.
VW details fixes for 1.6 and 2.0-litre TDI engines
28 Nov 2015 | Volkswagen News
Volkswagen has detailed its proposed emissions fix for non-compliant 1.6 and 2.0-litre EA189 engines in European markets.
This is our editorial team. They will be more than happy to feature all the latest cars and news. Write to our editorial team if you have a question to ask.