Jeep unwraps the different tastes of life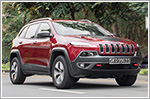 13 Apr 2015 | Features
In an era of accelerated influence, cars are no longer a mere mode of transport, but rather a representation of the owner's status, style and taste in life.
Range-topping Korean SUV is value for money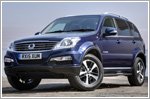 26 Apr 2015 | Ssangyong News
The five-seat Rexton W ELX gets a number of significant enhancements over the EX model including a new multi-function leather covered steering wheel.
Subaru WRX receives safety upgrade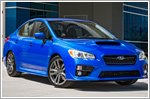 26 Apr 2015 | Subaru News
Subaru offers EyeSight Driver Assist Technology and Starlink Infotainment system for the new 2016 WRX and WRX STI models.
Refreshed Lexus ES debuts in Shanghai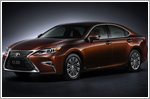 26 Apr 2015 | Lexus News
The all new 2.0-litre direct-injection powerplant will broaden the new ES global appeal and enable the model to scale new heights.
Faster rides on North-South Line soon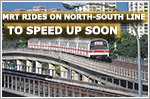 25 Apr 2015 | Other News
Commuters travelling on the North-South Line can expect faster MRT rides when sleepers on the track are replaced and speed restrictions are lifted.
App users will be able to create own bus routes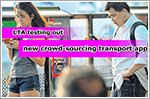 25 Apr 2015 | Other News
Commuters who want to make a beeline straight to their destinations, with little or no stops en route, might one day be able to do so soon.
NTU reveals electric taxi for local use
25 Apr 2015 | Other News
Say hi to EVA, believed to be the world's first electric taxi designed for the tropics, and the first car ever to be built in Singapore.
This is our editorial team. They will be more than happy to feature all the latest cars and news. Write to our editorial team if you have a question to ask.