Jeep unwraps the different tastes of life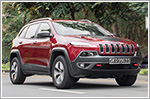 13 Apr 2015 | Features
In an era of accelerated influence, cars are no longer a mere mode of transport, but rather a representation of the owner's status, style and taste in life.
Problematic used car dealer resurfaces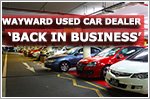 18 Apr 2015 | Other News
More than a month after reports of its errant activities came to light, used car dealer Cars Today may have resurfaced.
Increase in number of taxis stopping illegally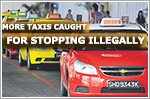 18 Apr 2015 | Other News
The installation of closed-circuit television cameras by the Land Transport Authority has led to a spike in summonses issued to taxis that stop illegally.
Premium school bus popular among parents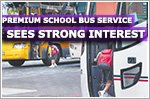 18 Apr 2015 | Other News
A newly launched premium school bus service, which can help shorten students' commute time between home and school by up to 40 percent, is seeing strong demand.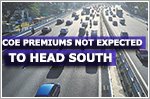 18 Apr 2015 | COE News
Despite a huge spike in Certificates of Entitlement supply, most automotive dealers are not expecting premiums to drop.
More efficient Maserati flagship
18 Apr 2015 | Maserati News
A new downsized engine has found its way under the hood of Maserati's flagship sedan, the Quattroporte, and promises better efficiency and less emissions.
Peugeot's 308 gets supercar power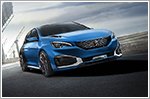 18 Apr 2015 | Peugeot News
Badged the Peugeot 308 R HYbrid, it has been developed by Peugeot Sport, the brand's famous in-house engineering and racing division.
This is our editorial team. They will be more than happy to feature all the latest cars and news. Write to our editorial team if you have a question to ask.