BMW leads automotive innovation and technology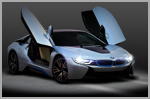 12 Apr 2016 | Features
BMW has been leading automotive innovation and technology for the past 100 years. Till today, the German marque continues to be at the forefront of advancement.
Speedier bus rides from the North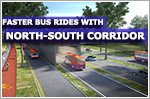 29 Apr 2016 | LTA News
Once the new North-South Corridor is completed by around 2026, residents living in the Northern part of Singapore can expect faster bus rides to the city.
SMRT's profit grows by 20 percent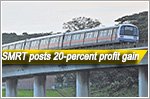 29 Apr 2016 | Other News
Transport operator SMRT Corp posted a 20.1 percent rise in net earnings to cross $100 million for the year ended 31st March.
Tampines oil spill disrupts traffic for 12 hours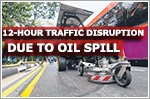 29 Apr 2016 | Other News
An oil spill along Tampines Avenue 9 caused traffic along the two-lane road to be disrupted for about 12 hours yesterday.
Thomson-East Coast Line contracts awarded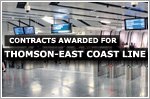 29 Apr 2016 | LTA News
Contracts worth $334 million for the construction of the Amber and Bedok South stations on the Thomson-East Coast Line have been awarded to two major firms.
Mazda unveils new CX-4 crossover SUV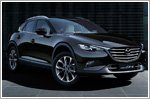 29 Apr 2016 | Mazda News
Mazda has unveiled its new CX-4 crossover Sports Utility Vehicle at the Beijing Motor Show, ahead of its China market launch.
2026 completion of North-South Corridor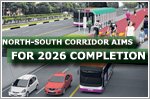 28 Apr 2016 | LTA News
According to the Land Transport Authority, the North-South integrated transport corridor - a 21.5km expressway - is expected to be completed by 2026.
This is our editorial team. They will be more than happy to feature all the latest cars and news. Write to our editorial team if you have a question to ask.