The Land Rover Discovery is a beautiful beast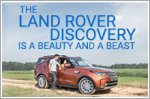 28 Nov 2017 | Features
The Land Rover Discovery is a beautiful beast that can take you and the missus from the jungle to the restaurant without ever feeling out of place.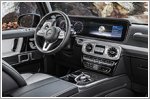 15 Dec 2017 | Mercedes-Benz News
The new Mercedes-Benz G-Class, an off-roader legend since it was launched in 1979, has updated its interior and now sports numerous new features.
Porsche Museum showcases its oldest 911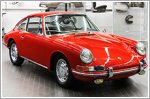 15 Dec 2017 | Porsche News
The Porsche Museum is presenting one of the newest additions to its collection, and the oldest 911 that it holds, at a special exhibition.
One remaining McLaren Senna raises $3.6 million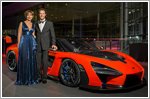 15 Dec 2017 | McLaren News
The final and one remaining build allocation for new track-concentrated McLaren Senna raised an astonishing $3.6 million for underprivileged children in Brazil.
Volkswagen releases all new 2019 Jetta sketches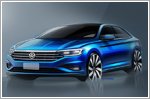 15 Dec 2017 | Volkswagen News
Volkswagen has released sketches of the all new 2019 Jetta, ahead of its Detroit Show debut, promising a stouter, sportier sedan.
Hyundai Kona achieves five-star Euro NCAP rating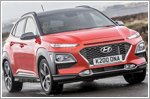 14 Dec 2017 | Hyundai News
The all new Hyundai Kona is among the safest in its segment having achieved a top Euro NCAP rating, convincing in four categories.
Volkswagen deliveries reach all-time record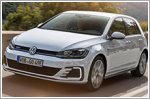 14 Dec 2017 | Volkswagen News
With 594,300 vehicles delivered worldwide, November has been the most successful month in the history of the Volkswagen brand.
This is our editorial team. They will be more than happy to feature all the latest cars and news. Write to our editorial team if you have a question to ask.