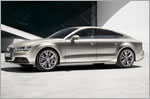 18 Feb 2015 | Features
Even more stylish and luxurious than before, the new Audi A7 Sportback paves the way for others in its class to follow.
Production version of Civic Type R debuts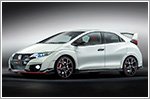 06 Mar 2015 | Honda News
The production version of Honda's latest hot hatch icon, the Civic Type R, is revealed for the first time at the 85th Geneva Motor Show.
Infiniti presents the QX30 Concept at Geneva
06 Mar 2015 | Infiniti News
Infiniti is presenting its vision of a premium compact crossover with the QX30 Concept at the ongoing Geneva Motor Show.
Audi premieres seven new models in Geneva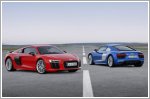 05 Mar 2015 | Audi News
Audi showcased its carmaking prowess with seven new models at the Geneva Motor Show, including the new R8 in four road and track variants.
Renault releases an even hotter Clio RS
05 Mar 2015 | Renault News
Renaultsport has unveiled a special edition version of the Clio Renaultsport at the Geneva Motor Show - the Clio Renaultsport 220 Trophy EDC.
CEVS changes inflating COE prices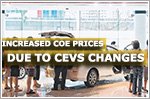 05 Mar 2015 | COE News
A revised Carbon Emissions-based Vehicle Scheme announced last month could be one of the biggest factors for rising Certificate of Entitlement prices.
More convenience for visually impaired and elderly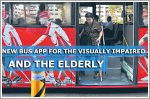 05 Mar 2015 | Other News
Three students for Ngee Ann Polytechnic have developed a new voice-assisted bus app for visually impaired and elderly commuters.
This is our editorial team. They will be more than happy to feature all the latest cars and news. Write to our editorial team if you have a question to ask.