Figuring out the true meaning of fuel efficiency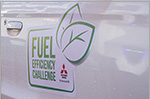 22 Sep 2016 | Features
To find out what fuel efficiency really means, we put our driving habits, and the Mitsubishi Attrage, to the test.
SBS bus stuck in tennis court at Yio Chu Kang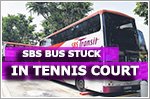 30 Sep 2016 | Other News
An SBS Transit bus was found in a tennis court next to Yio Chu Kang MRT station on Friday evening - the second incident of a wayward bus in two days.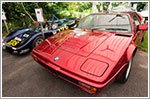 30 Sep 2016 | Other News
Held last weekend - 24th and 25th September - Luxglove brought together an immersive weekend of classic cars, watches, whiskies, collectibles and more.
Volkswagen I.D. electric concept's global debut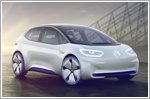 30 Sep 2016 | Volkswagen News
Making its debut in Paris, the Volkswagen I.D. electric concept has a 168bhp electric motor and a range of between 401km to 600km on a single battery charge.
Aston Martin unveils its first powerboat in Monaco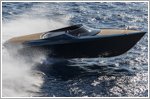 30 Sep 2016 | Aston Martin News
Aston Martin has unveiled its first powerboat - the AM37 - at the Monaco Yacht Show, which marks the luxury British brand's entry into the nautical world.
Land Rover reveals the new Discovery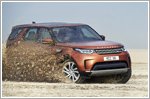 30 Sep 2016 | Land Rover News
The new Discovery embodies Land Rover's drive to go Above and Beyond, combining British desirability with an unstoppable spirit of adventure.
Mercedes-Benz E-Class is a segment-leading towcar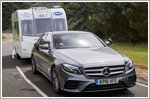 30 Sep 2016 | Mercedes-Benz News
The all new Mercedes-Benz E-Class has been named the best in its class at the Caravan Club's Towcar of the Year awards.
This is our editorial team. They will be more than happy to feature all the latest cars and news. Write to our editorial team if you have a question to ask.