Figuring out the true meaning of fuel efficiency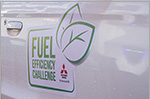 22 Sep 2016 | Features
To find out what fuel efficiency really means, we put our driving habits, and the Mitsubishi Attrage, to the test.
BMW launches the M4 DTM Champion Edition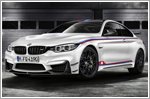 22 Oct 2016 | BMW News
The BMW M4 DTM Champion Edition puts out 500bhp and 600Nm of torque; it sprints from 0-100km/h in 3.8 seconds and has a top speed limited to 306km/h.
First ever supercar drag race in Singapore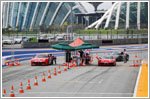 22 Oct 2016 | Other News
The Singapore Motor Sports Association, in conjunction with Singapore GP, organised the first ever supercar drag race in Singapore on 16th September.
Start-up planning e-scooter rental scheme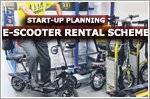 21 Oct 2016 | Other News
Start-up Telepod has developed a prototype docking station that secures a folded-up e-scooter, which can be retrieved by scanning a QR code.
Face-reading system may replace Ez-link cards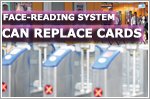 21 Oct 2016 | Other News
Singapore Technologies (ST) Electronics has developed a facial recognition system that can identify commuters as they pass through the fare gates.
Train fault on East-West Line causes delays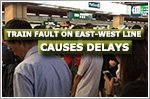 21 Oct 2016 | Accidents News
A train fault that occured on the East-West Line on Friday (21st October) morning at around 7:00am caused delays from Queenstown to Jurong East stations.
Lesser drink-driving cases in 2016
21 Oct 2016 | Accidents News
Traffic Police statistics show that there have been fewer drink-driving related accidents, casualties, and arrests in the first half of this year.
This is our editorial team. They will be more than happy to feature all the latest cars and news. Write to our editorial team if you have a question to ask.