The BMW 5 Series goes the distance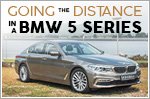 20 Jul 2017 | Features
We take the all new BMW 5 Series 520d Luxury on a 1,000km journey up north to find out what makes it the world's leading business sedan.

MCF enjoys a night with Volkswagen's finest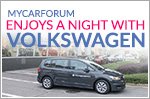 08 Aug 2017 | Features
The MCF Hangout with Volkswagen gave MCF members the chance to test drive various Volkswagen models, as well as better understand the engineering behind them.

Hyundai offers glimpse into hydrogen fuel cell SUV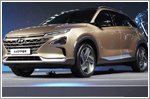 19 Aug 2017 | Hyundai News
Hyundai has revealed its next generation sport utility vehicle, which uses the company's fourth generation hydrogen fuel cell technology, in South Korea.
BMW unveils Concept Z4 and Concept 8 Series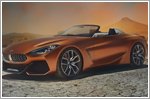 19 Aug 2017 | BMW News
BMW celebrated the world premiere of the Concept Z4 Roadster and U.S.A premiere of the Concept 8 Series at the Monterey Car Week at Pebble Beach.
Mitsubishi Eclipse Cross and a total solar eclipse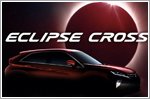 18 Aug 2017 | Mitsubishi News
Mitsubishi Motors will be attempting to capture the perfect shot of the Eclipse Cross during the total solar eclipse, happening on 21st August in the U.S.A.
Vintage racers at Thoroughbred & Vintage auction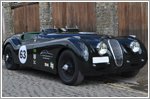 18 Aug 2017 | Jaguar News
The Thoroughbred & Vintage auction will feature a Jaguar XK120 Alloy Competition Roadster, a Sauber Mercedes C9 and a Mercedes-Benz 300SL Roadster.
LTA reports decal-modifying service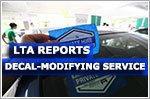 18 Aug 2017 | LTA News
The LTA has lodged a police report against a Carousell user offering to modify decals used by private-hire drivers so they can be removed.
This is our editorial team. They will be more than happy to feature all the latest cars and news. Write to our editorial team if you have a question to ask.