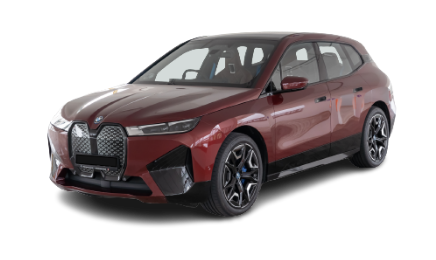 BMW iX Electric
The new BMW iX is a true tech showcase - from the curved display running Operating System 8, electronic door handles, an electrochromic sunroof, and even a self-healing front 'grille'. Of course, the car's electric capabilities are also stellar - an ample 640Nm of torque, impressive ride comfort, and a real-world range of 380km. All of this is packaged in an undeniably futuristic and bold skin.
Special Features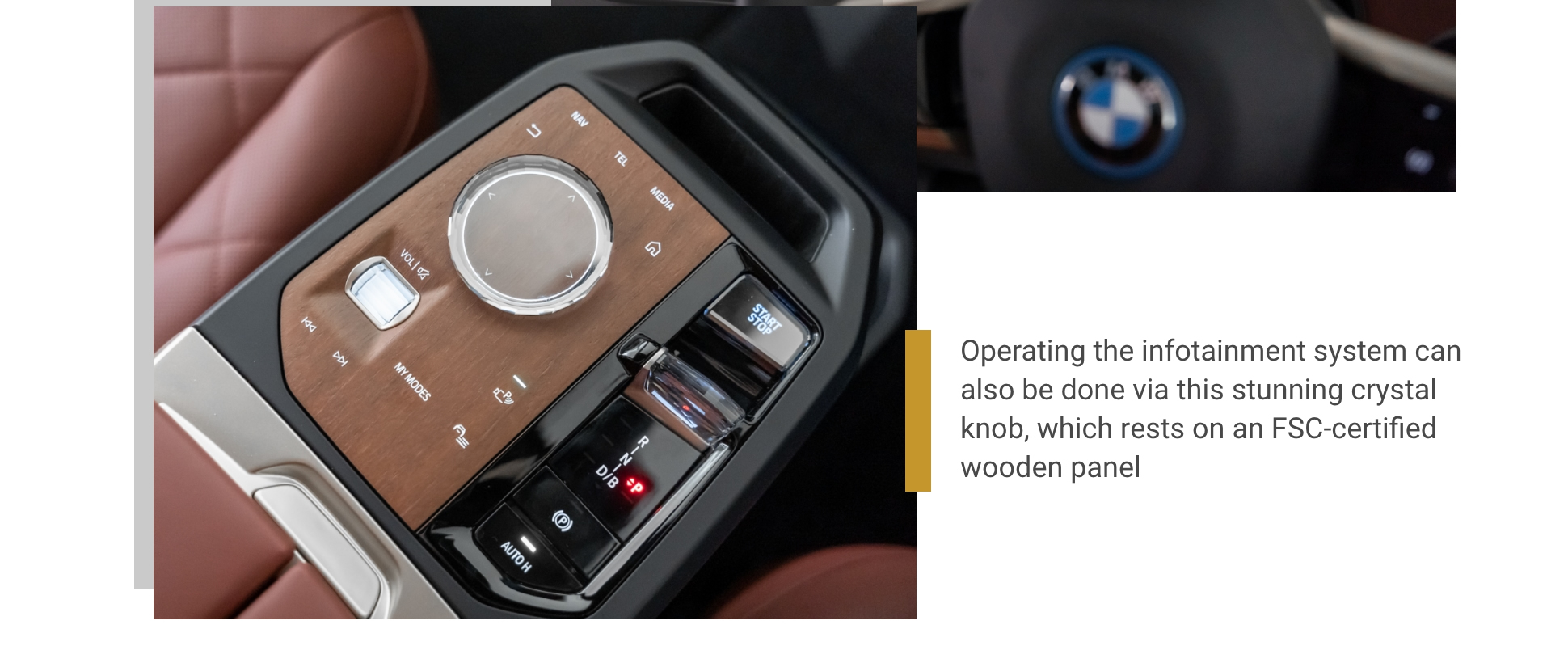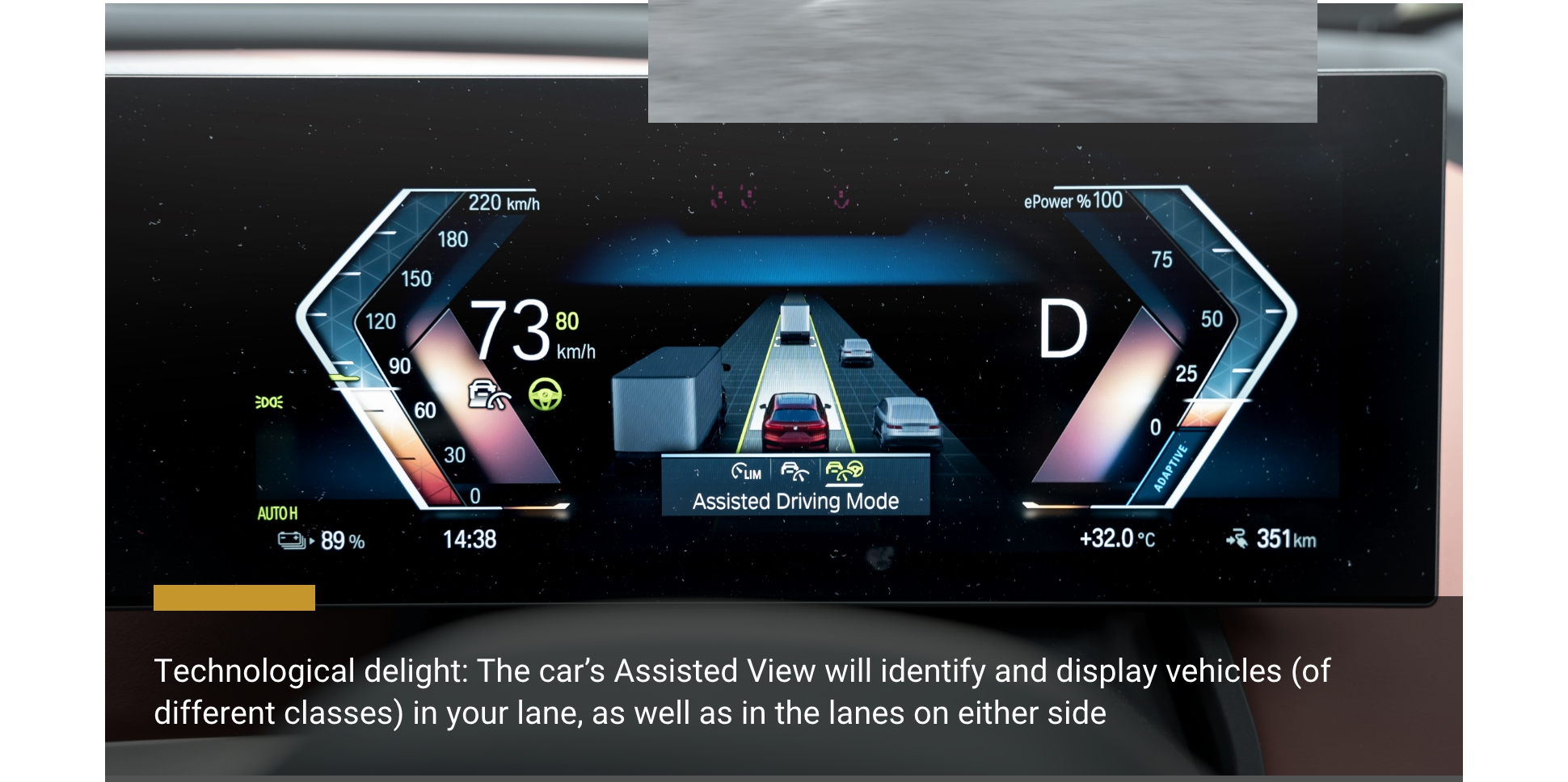 Verdict
Unlike other models launched recently by rival carmakers, the iX is not BMW's first bespoke EV. That title goes to the i3 - released all the way back in 2013.

But one can surely task it to BMW to electrify the world twice - now with the iX's massive grille, slim head and taillights and sheer mass (it's longer than an X5).

Sure - these may feel like standard-fare declarations of grandeur from the marque. But peering closer will reveal where advancements have been made. That controversial grille, for starters, utilises self-healing polyurethane.

Leave the car alone for 24 hours if you've accidentally scratched it while piloting it around town, and it will repair itself.

The iX's aerodynamic sheet metal - including those hidden, electronic door handles - also gives it an impressive drag coefficient of just 0.25Cd. Carbon fibre reinforced plastic has been heavily integrated into its structure, too, to reduce weight while bumping up body rigidity.

The razzle-dazzle continues when one steps into the car, where the same premium experience one expects from Bavaria is now finished in an unprecedented high-tech and eco-friendly sheen. For instance, the soft and supple leather meeting the backs of occupants is tanned with olive extracts, and the wooden panel beneath the ostentatious crystal knob is FSC-certified.

As the indisputable flagship for the modern BMW age, the iX is also the first car that features BMW's new Operating System 8, run on a stunning Curved Display with a 14.9-inch infotainment screen and a 12.3-inch digital instrument panel integrated into it. This setup doesn't just look opulent, but is pleasing to use thanks to the speed with which inputs from one's fingers are responded to.

Two motors produce a combined output of 322bhp and 630Nm of torque in the xDrive40 variant Singapore has gotten, launching the iX to 100km/h from rest in just 6.1 seconds. These are eye-popping figures for a 2.4 tonne vehicle, but more important are the silence and refinement offered on the move. As a luxury SUV, the iX's soft ride and impeccably insulated cabin more than nail the assignment competently.

A longer history of dabbling in electromobility also has other practical benefits. Now in its fifth generation, BMW's eDrive technology doesn't just help sheer performance, but also energy efficiency. In this mentioned variant, the car's 71kWh battery will manage a rated range of 425km - impressive for something this large and heavy - and supports DC charging at up to 150kW.

Above all, however, one inevitably returns to the technological innovations witnessed here as a marker of what this SUV stands for. Going back into any other car - even other BMWs - feels like a step backwards and into a different age. Yet that is the magic wielded by the iX.