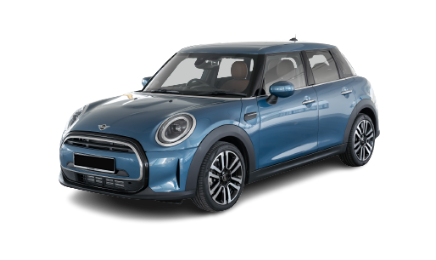 MINI One 5-Door
The MINI One is impossible to mistake for any other model even with an extra pair of doors. Standard Union Jack taillights and a cleaner front fascia arrived with its facelift, on top of a crisp 8.0-inch driver's display. Elsewhere, its decent rear legroom, fairly deep boot, and punchy 1.5-litre three-cylinder powerplant continue to make it workable (if unorthodox) as a small family car - all while delivering the marque's signature go-kart thrills.
Special Features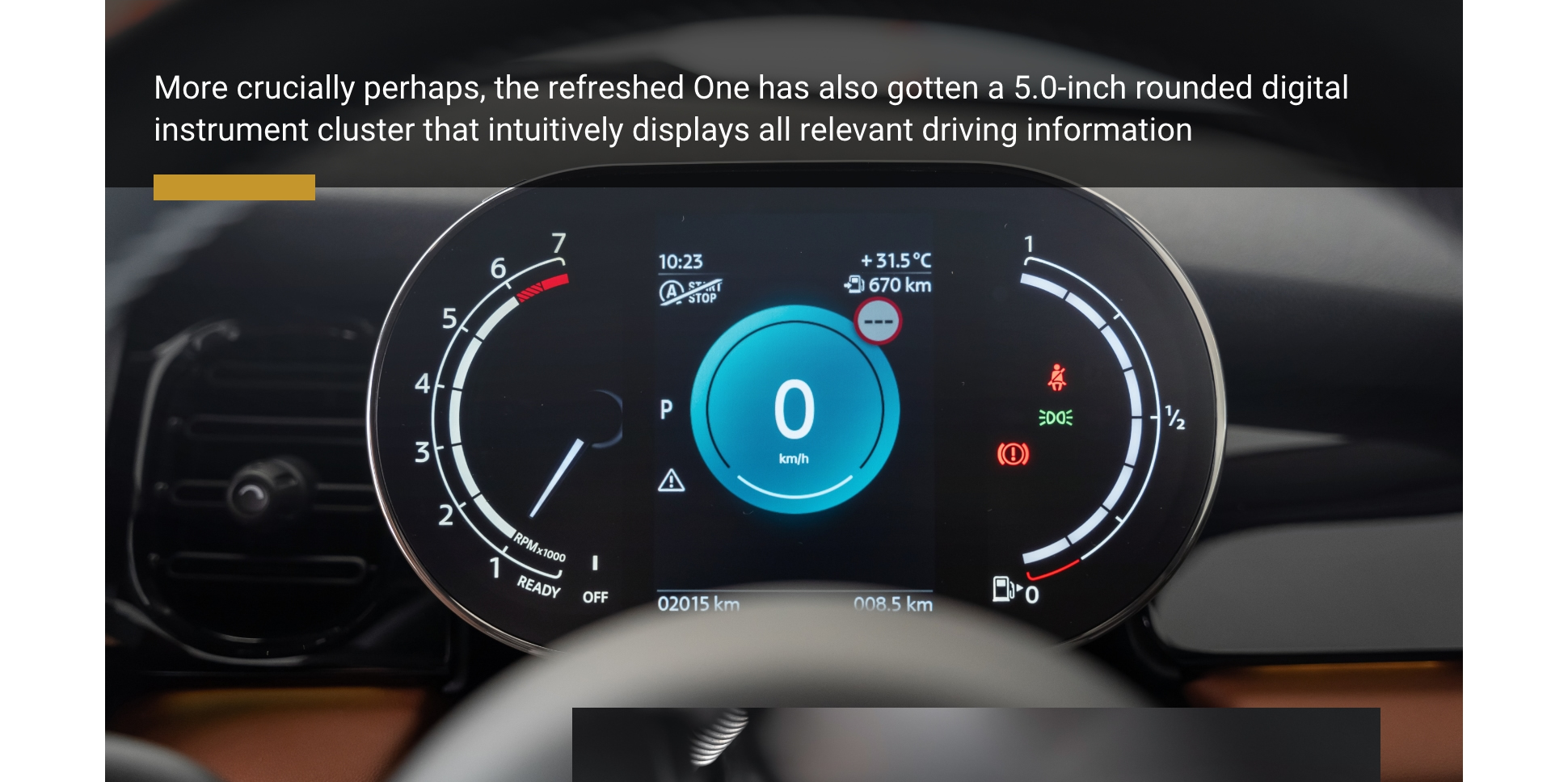 Verdict
Your eyes are not playing tricks on you if you think the familiar-looking MINI hatch now looks a bit sharper yet also cheekier than before.

A relatively heavy refresh across the range brought, most notably, a body-coloured bumper and an uninterrupted hexagonal black grille surround to its front fascia. As a result, with its scrubbed up new look, the MINI appears to have gotten… a moustache.

Sure, this design cue could have fallen flat on another car. But it's just another whimsical notch in the MINI's belt of visual charm - as are the now-standard Jack Union motifs in its taillights. Purists bemoan an extra pair of doors, but the One 5-Door looks no less the part of a MINI, while fitting in four adults far better than its shorter identical twin (extra doors come with extra wheelbase length too.) Its 278-litre boot also offers surprising utility with its wide opening and decent depth.

But this is a MINI - so let's return to its style.

On the inside, the confidence with which the bold, yet altogether fitting updates are pulled off continues. To the question of how exactly MINI might progress with its circular, the firm answers in the form of a new 5.0-inch digital driver's display - rounded at the edges - which replaces the previous analogue dials. Assimilating the conventional rectangular shape of the 8.0-inch central infotainment touchscreen is done by encircling it with a multi-colour, dynamic light strip.

What hasn't been changed, however, is how the car feels on the move - and that's no bad thing. Its 1.5-litre turbocharged inline-three may only produce 101bhp, but it sends 190Nm of peak torque to the front wheels, giving the pint-sized hatch more shove than one might expect. Gear shifts are also snappy thanks to its seven-speed transmission.

And above all, the One is still guaranteed to deliver the involving experience one expects behind the wheel of a MINI.

Its heavy steering is direct and sharp; its suspension, set up to let you know what's going on underneath. Even today, few front-wheel-driven cars feel so engaging. In all, this inimitable sense of recognisability is one that cannot be wrestled away from, well, the One, even with an extra two doors. For us, that's certainly a premium worth paying.