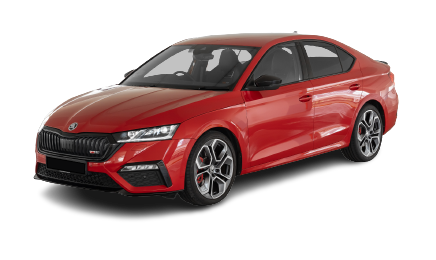 SKODA Octavia RS
The new Skoda Octavia RS has received a sharper front end compared to the previous generation, while maintaining the understated nature of an Octavia. For a model with the RS designation, the interior is well put together, with great insulation from NVH. Thankfully, the performance is more than adequate in our traffic, with the 2.0-litre engine pushing out 241bhp and 370Nm of torque. The Octavia RS proves to be the great all-rounder it has always been.
Special Features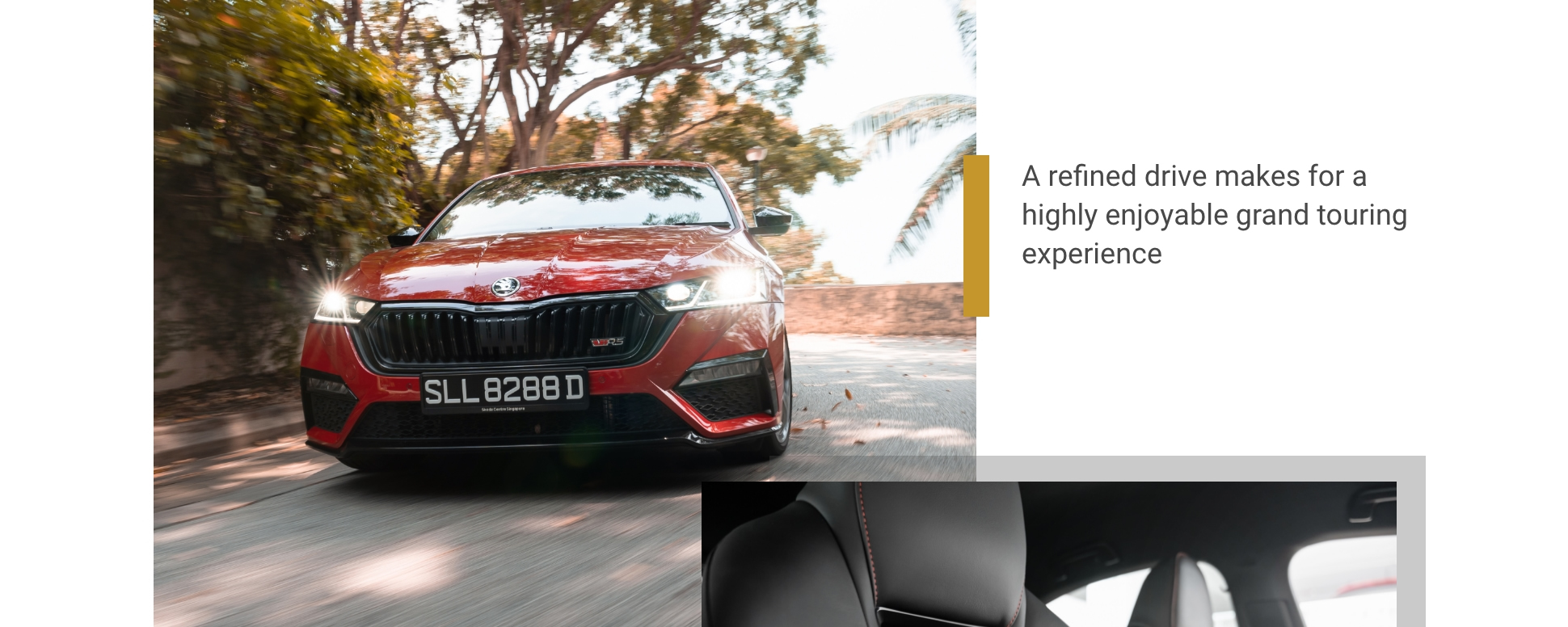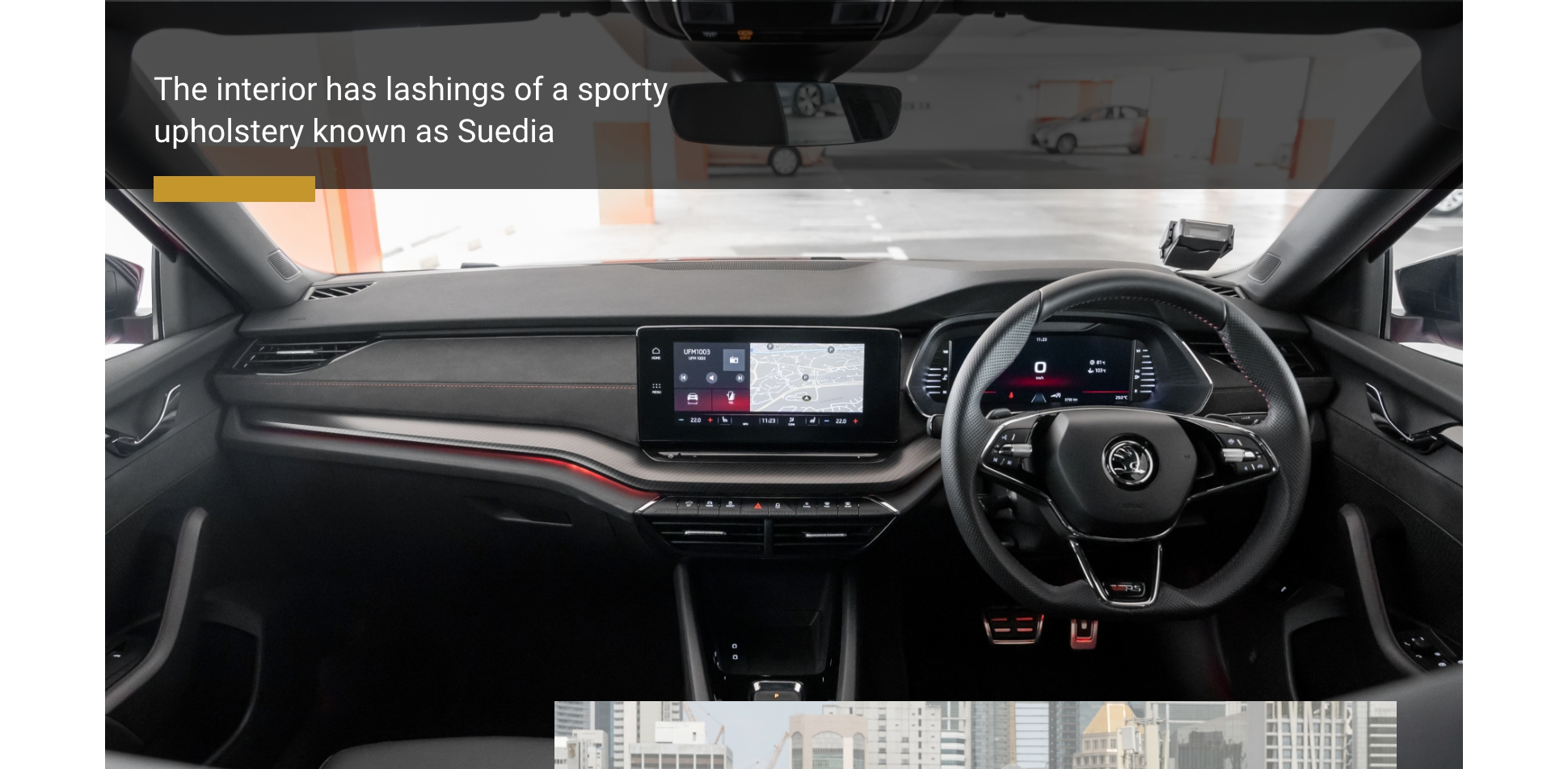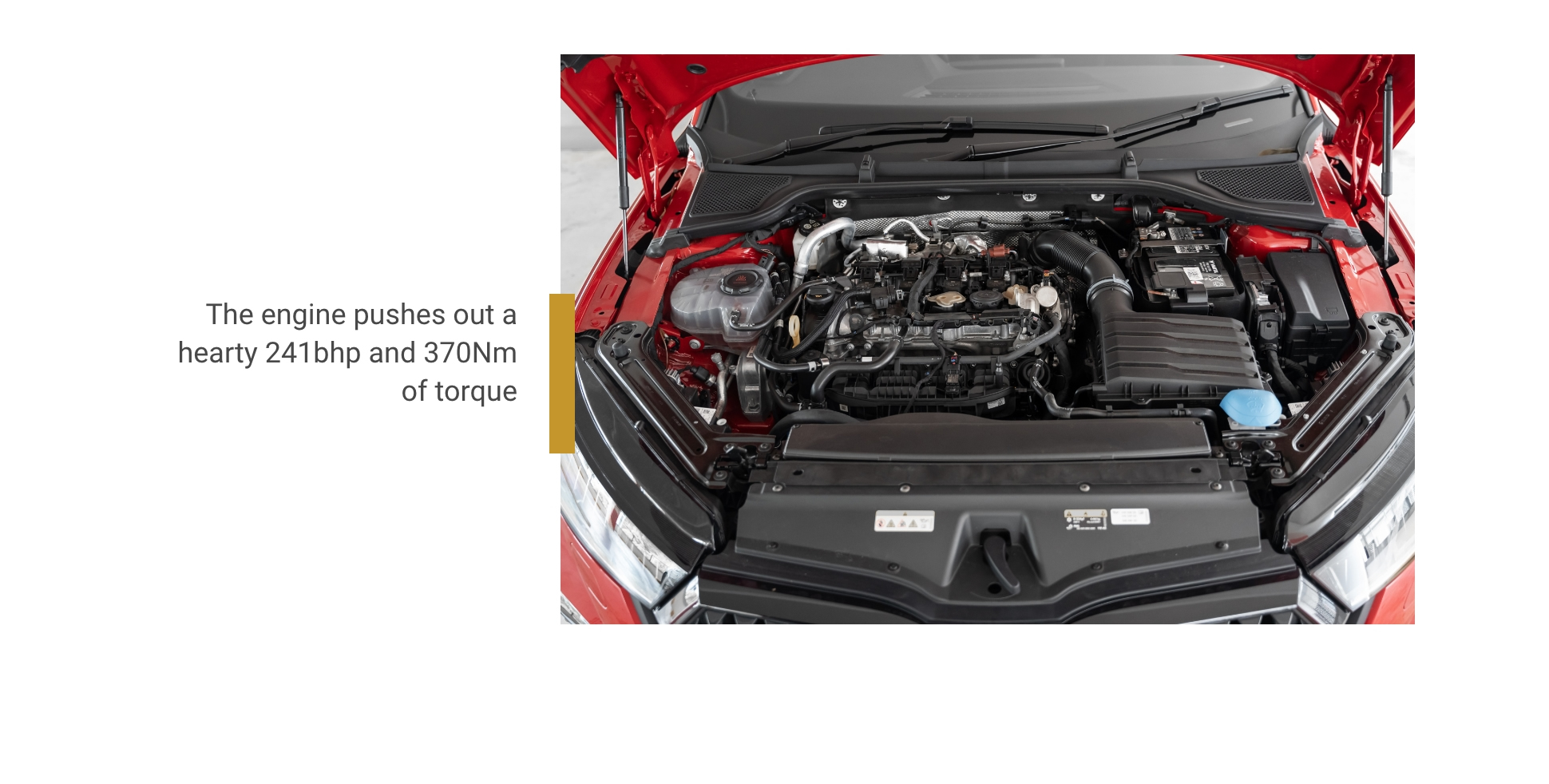 Verdict
Looking for an all-rounder that has solid build quality, sharp looks and enough performance that will make every drive that bit more special? Look no further than the Skoda Octavia RS.

For starters, the Octavia RS has ditched the four eyed face iconic to its predecessor for a more edgy looking head light layout. Look closer and you will realise that the grille, along with the window frames and roof rails, are all finished in gloss black, which helps send the message to other road users that this car means business.

This performance-oriented design language continues in the cabin of the Octavia RS, which has lashings of an Alcantara-like material called Suedia. Drive the Octavia RS for the first 100 metres and you will instantly appreciate the punchiness of the 2.0-litre turbocharged engine that pushes out 241bhp and a more than generous 370Nm of torque.

Even though the Octavia RS is no hardcore track monster, it can certainly make overtaking manoeuvres a breeze whenever you desire. Family members who are along for the ride will also have no qualms with the car's ride quality, due to the compliance of the suspension and excellent noise, vibration and harshness dampening.

Eyeing that German car with a premium badge up front for a similar price? Be sure not to miss out on this bombshell from the Czech Republic. With its ample pace, enjoyable drive and impeccable everyday practicality and usability, the Octavia RS brings significant gains in so many areas that makes in a consummate all-rounder.