---
As the year draws to a close, the sgCarMart Editorial Team muses over 10 of the most unforgettable cars that made their 2015.
Another year has gone by and there is nothing more nolstalgic than remembering the cars that have managed to slap a smile on our faces on even the most challenging of days.
According to Roland Barthes,
a French literary theorist
, cars today are almost the exact equivalent of the great Gothic cathedrals. The supreme creation of an era, conceived with passion by unknown artists, and consumed in image if not in usage by a whole population which appropriates them as a purely magical object. As we gear up for what's coming in 2016, we would also like to invite you on this little journey to relive the magic that these 10 cars have sprinkled over the last 12 months.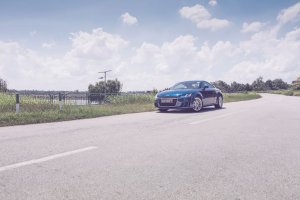 Audi TT Coupe
In the world of iconic cars, silhouettes have always ruled but as time and technology have improved many aspects of the automobile, many have lost the very raw elements that made them attractive to begin with. Then there is the Audi TT - the very coupe that held on to the said element for all three generations, including the one you see here.
Not only does this atheletic corner carver have the aesthetic appeals of a Miss Universe titleholder - with 227bhp and 380Nm of torque - there is never a dull moment in the car. That, to us, thoroughly deserves of a spot on this list.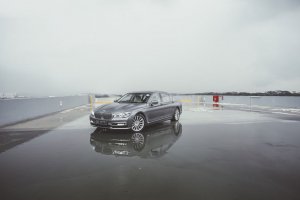 BMW 7 Series
Since its birth in 1977, the BMW 7 Series has been the poster boy of luxurious living and an icon of motoring excellence. Now in its sixth generation - the 7 Series continues this tradition - displaying all of BMW's top qualities and innovations like a Carbon Fibre Reinforced Plastic (CFRP) chassis.
Besides boasts harmonious external proportions together with elegant chrome accents that compliment its
stance and shape,
the technology and creature comforts in the 7 Series gives it an edge over the rest in its segment - and just like all other BMWs - is an utter joy to drive.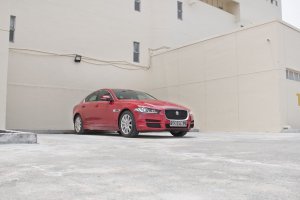 Jaguar XE
With its attractive sheet metal, capable handling and competitive pricing, the Jaguar XE seems set to take on segment leaders. It's clear that this sassy new cat marks an exceptional beginning for the marque. It follows a look that extends through the Jaguar range and bears strongly-sculpted lines that are easy on the eyes.
Apart from handling superbly, the British kitten constantly remains calm and composed. And besides the BMW 3 Series, very few compact executive sedans are as fun and dynamically sound as this.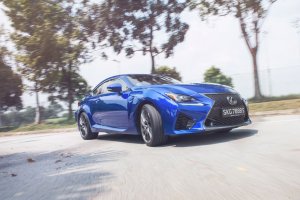 Lexus RC F
Some say that the front end of the RC F is a face that only a mother could love but we find the signature F Sport spindle grille gives the car the sort of aggression it deserves and downright racy for a Lexus - in a good way.
This muscular Japanese high-performance coupe is powered by a muscular 5.0-litre V8 heart. It can be a car that's civilised enough for you to take to a ball or - should you choose to - transform to a feisty beast with one touch of your unswerving right foot and it is that Dr. Jekyll and Mr. Hyde character that has left us in awe and in love.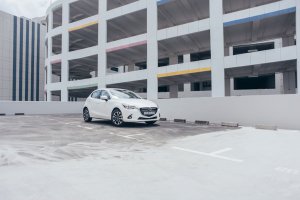 Mazda2 Hatchback
Mazda's 'KODO: Soul of Motion' design language have left the the Mazda2 with a funky-looking sheet metal. This bold front fascia is also exaggerated by placing all four wheels at the extreme edges with little overhang.
Compared to the other little nuggets it goes up against, the Mazda2's cabin impresses with a more upmarket feel with the attention to details that really count towards the positive impression. At the same time, this supermini will seduce you with its punchy 1.5-litre SkyActiv engine and excellent driving dynamics - a trait any driver will appreciate.