---
Looking for a place to install your new car accessory you bought online, or somewhere to look for customisation ideas? Carstom is the place to go.
Everyone who loves their cars wants to have them customised to their liking. But the choices can be confusing.
We're sure some of you know that feeling. From browsing online marketplaces to car accessories shops, you are never too sure if these items will eventually fit your rides and your needs perfectly.
But there is one place where you are assured of this. It is Carstom, a place where you can get your cars 'carstomised' however you like it.
What is Carstom?
Carstom understands that a car is more than just a mode of transport. As car enthusiasts themselves, they know the time and effort needed to find the right accessories, to the knowledge and expertise needed to install them.
Thus, the idea of creating an integrated solution to handle all car customisation needs came about.
It isn't just a place to shop for accessories. Carstom provides a bespoke customisation experience for even parts you've purchased online.
Carstom sources the best accessories from leading brands around the world with a variety of options available, ensuring your ride can be as unique as you want it to be, within your budget.
Carstom offers services that include customised upholstery from car mats to key holders, electronics such as dashcams and in-car entertainment systems, various detailing products and aesthetic modifications such as wraps and tinting solutions.
And the best part of it all is the ability to mix and match different products in each category and customise them to your liking.
With over 10 notable brands such as Steelmate and Thinkware, and a total of 13 years in the automotive accessories business, you're assured Carstom knows what it is doing when it comes to dealing with your precious rides.
'
Carstomised' beyond personalisation
When you go to Carstom, its team is more than equipped to understand your vehicle and its accessories on offer. Not too sure what's available for your car? Just come to Carstom, and its team of 'Carstomizers' will offer personalised advice for you and your car.
It offers a large variety of accessories that are customised to your vehicle's needs. Its team of 'Carstomizers' are able to also advise customers who come in with very different budgets, or even items that that would like to have fitted.
Customise your window tinting
Such a bespoke experience means that you can even mix and match certain products to your liking. Looking for the best window film option according to your budget? Carstom has that ability to match different accredited tint grades and brands that will work best with your needs.
Which means you can choose from top tints such as 3M and Solarguard and have them to your liking.
Want to have 3M tints for your front windows, but Solarguard for the rear? No problem, that's something only Carstom can customise to suit.
From car wrapping to customised detailing solutions
Carstom even has vinyl wrapping services, with different grades and colours available.
You're not stuck with only one brand when it comes to wrapping, either. Which means a customised solution can be made, such as an Oracal vinyl wrap for your wing mirrors, but a 3M wrap for your car body.
You can top it off with customised car grooming solutions, too.
Carstom offers a range of interior and exterior car grooming products. With this range, you can also customise which products you want to use on your car, according to your liking and budget.
Want to have a HerrenFahrt Premium full body wash, and a Polish Angel Luxury Wax job done to your car? You can, only at Carstom.
Customised interiors - from car mats to steering wheels
Even the products that Carstom carries can be customised, too. Take its Matters customised car mats, for example. Reusable and of high quality, they are customised to fit for each specific make and model.
Carstom achieves this with a 3D scanner, ensuring that when the mats are made, they will fit perfectly, covering every inch of your car's floor.
And there is a level of customisability available too. Different materials and colours are available for the car mats to suit your liking, and to further compliment your car's interior better.
It isn't just mats. Car key and steering wheel covers are also available, along with different colours and materials such as alcantara, suede or leather to choose from.
Customised audio and electronics solutions
It isn't just visual customisations. From dashcams to in-car entertainment? Carstom's got it, too.
Many in the scene would know how important it is to have audio set up accordingly to the specific make and model. Cabin materials and sound deadening can differ from car to car. Carstom has that ability to pick the best solution, according to your needs and budget.
Which means you can decide to only upgrade your front speakers to JL Audio units, or adapt your current speaker setup with a new head unit. Carstom is one place where their expertise allows for such customisations to suit your car.
It is the same for dashcams and their electronic components. Thinking of upgrading to a Thinkware dashcam but would like to retain your current external battery solution for 24-hour recording? Carstom can customise and further advise if it is possible.
An assuring touch
And with its vast expertise dealing with car customisation and various components, you're assured that the best hands are working on your precious rides.
All purchases and customised accessories with Carstom come with a one-year installation warranty. Plus, Carstom also has accidental damage insurance protection of up to $3,000 whilst installing products on your car.
Customisation isn't just about your personal touch. The Carstom experience means that you're getting the best mix of products catered to you, your budget, and your ride.
More than anything, Carstom assures you of its expertise and abilities when dealing with your rides.
So, whether you're just looking for small accessories to big customised transformations, Carstom is the place to bring your rides to the next level.
To find out more, head on to Carstom's online shop,
here
. Carstom is located at First Centre at 50 Serangoon North Avenue 4, #01-10, Singapore (555856). You can also call Carstom at 6555 3560 to find out more about its customisation services.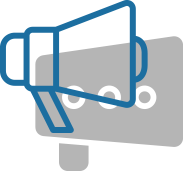 Want to 'Carstomise' your ride? Book an appointment now for a free consultation with no obligation!
Address
:
50 Serangoon North Avenue 4 #01-10 First Centre S(555856) (map)
Opening Hours
:
11am - 8pm (Mon - Sat) Close on Sun & PHs
Phone
:
65553560 / 93866017