---
Whether you're looking for a unique car, or a one-stop place to customise your vehicle, KGC can get it settled for you, all at a reasonable price!
KGC Workshop has long been offering customers the last word in quality detailing and taken pride in being a one-stop automotive centre.
Founded in 1967, it was founded as a spray-painting workshop but gradually expanded operations so that customers that needed help for all issues from air-conditioning servicing to paint protection and bodykit customization could find assistance at KGC.
Now, it continues to expand its suite of services to its customers by aiding them to source for their favourite cars with their latest subsidiary, KGC Motors Pte Ltd.
Any car you're looking for
From limited edition cars such as the
MINI JCW GP3
 to performance coupes such as the
Audi RS5
, if you're looking for something specific, KGC Motors can now source it for you!
The new subsidiary specialises in sourcing for its customers used import cars and bringing them into Singapore at a competitive price. It will however, also be offering customers new and used as well as consignment vehicles.
And KGC genuinely means it when it comes to sourcing for unorthodox cars. At the point of writing, cars already sold under the subsidiary include a
Bentley Flying Spur V8
as well as a Mercedes-Benz S350DL, while a
BMW M4
is also currently on its way here.
Customers can expect to have their cars delivered within four to six months as well, dependent of course, on the rarity of the car they are looking for.
From body kits to customised leather upholstery, and even paint colours with special effects
But you're not just getting someone to source a car for you. KGC Motors intends to leverage its workshop's expertise, so that its customers can get their car exactly how they want it.
From reupholstering your leather into a different colour, to changing your car's exterior paint colour and the addition of specific bodykits, KGC can arrange it all for you.
Furthermore, you can also choose to have your car with a host of accessories added on at collection, so if you want your car protected by a paint protection film, or with an in-car dashcam already installed, there is no longer a need to travel from separate stores. Customers can now expect all this work to be done in one convenient location, even before they arrive to collect their vehicle!
A comprehensive insurance and warranty coverage as well
Customers to KGC Motors can also expect to have their cars protected.
KGC Workshop, under its KGC Warranty Programme, will offer customers that purchase either a new and pre-owned car with insurance coverage.
Those that purchase a new car from KGC Motors can look forward to a maximum 10-year warranty, while those purchasing pre-owned vehicles can get a warranty for up to three years or 75,000km, whichever comes first.
Imported pre-owned vehicles will also come with up to a three-year warranty. An extended warranty programme can be purchased separately directly thru KGC Workshop, which can cover up to 15-years old or until they reach 260,000km.
KGC itself will also be diverting more attention and upgrading its diagnostic tools in the coming year, with a special focus on Continental and luxury marques such as Porsche, Mercedes-Benz, BMW and Audi.
Customers shopping for even niche products from these brands still have the added assurance that there will be the necessary expertise to get repairs done should anything go wrong with their car.
Further down the line, KGC Motors is also preparing its team for electrification. This means equipping its staff with the know-how to maintain and repair battery electric vehicles, as well as to bring in more hybrid and fully-electric vehicles. So if you're looking to go green with your mobility needs in the near future, be sure to check out what cars KGC Motors is bringing in!
A One-stop automotive centre for all your car needs
With services ranging from car servicing to diagnosis to paint polishing and interior upholstery, KGC now offers it all.
And with accident claims and insurance renewal services as well as vehicle disposal services now also on offer, customers that purchase their cars here or through their car dealer partners will be able to expect to have any of their car ownership issues settled with minimum fuss all at one convenient one-stop shop.
KGC is also currently the authorised workshop for Aviva and India International Insurance, so if you're looking for the ultimate quality of work should you need to get your car repaired, do consider renewing your car insurance with these two firms!
And If it is a truly unique and personalised car you're looking for at a competitive price, on top of a convenient ownership experience, look no further than KGC Motors! Be sure to check out its fleet of vehicles available
here
!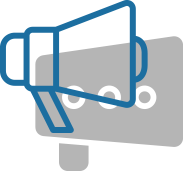 Looking for
special promo deals for
Continental Cars?
Get a quote via WhatsApp for your car now!
Address
:
14 Ang Mo Kio Street 63 S(569116) (map)
Opening Hours
:
9.30am - 6.30pm (Mon - Fri) 9.30am - 5pm (Sat) Closed on Sun & PHs
Phone
:
90092878 / 81892987 / 94595767 / 81892986