---
Nobody likes to deal with creepy crawlies, especially those in your car. New Age Polish offers an effective fumigation services to sort that out.
One might assume a detailing job just consists of getting the paintwork of a car to a high level of shine, but that really isn't the case. To detail a car to perfection requires a full suite of services to get not just the exterior, but also the interior thoroughly cleaned and protected.
New Age Polish is an adept detailing shop that offers the full range of services, including a
full paint protection system
,
paint protection films
and a specialised fumigation service that will get rid of the pesky critters that might be living within your car.
Why would my car need a pest fumigation service?
Have you ever sighted a cockroach in your car? Well, if you did, then you won't be asking this question. If you haven't, then you might be surprised to find out how common it actually is for cars to be infested.
Just like why cockroaches enter your house, they enter your car in search of food, a place to hide, and to lay eggs - leading to more cockroaches!
While there are ways you can reduce the possibility of a cockroach infestation, such as maintaining the general cleanliness of your car, and avoid eating and leaving food crumbs in your car, the thing is, cockroaches aren't really that picky. Dirt and sand, or moisture introduced by normal day to day usage of your car means there's almost certainly something that attracts these pests.
Oh, and if your car is often parked in unsheltered areas close to grass patches, trees and drains, or parked close to rubbish chutes, the tendency for cockroaches to invite themselves on board gets much greater.
New Age Polish car fumigation is effective and safe for humans
Now, don't go and buy a can of pesticide to douse the entirety of your car's interior surfaces with. Off the shelf pesticides aren't meant to be used in a car, not only are they often toxic and can be harmful or can cause irritation, they also leave oily stains and will potentially damage your car's interior surfaces.
New Age Polish uses an NEA-approved fumigator that effectively flushes out a variety of pests from hiding. It is effective against cockroaches, bedbugs, fleas, flies, mosquitos and other small flying and crawling insects.
Designed specifically for car interior fumigation, no oily or toxic residue will be left in your car, making it the safest choice to rid your car of pests.
A complete fumigation, leather care and sanitising procedure
New Age Polish was the first detailer to introduce such fumigation services, and is an NEA-certified vector control technician, licensed to work with pesticides. It has stuck to a systematic and effective fumigation process to ensure the best results.
All items within your car will be removed and safely kept in a box before the 30 to 45 minutes fumigation process commences. After which, the car will be aired while the carcasses of dead cockroaches and pests will be removed.
That isn't all, New Age Polish offers more value-added services in its fumigation package. After the pests are gotten rid of, your car will be vacuumed and leather conditioning will be applied to all leather surfaces.
Lastly, the Bacta X Fogger, an anti-bacterial disinfectant will be used to disinfect the interior. All items are then returned to their original positions within your car, and the fumigation service is now completed.
Many drivers suffer from the issues of pest infestation, with this complete procedure, you won't have to deal with surprise attacks from cockroaches while you are driving.
Hate cockroaches? You really should get your car fumigated for peace of mind.
New Age Polish Pte Ltd is located at 11 Yishun Industrial Street 1 #01-112 and #1-99 North Spring Biz Hub Singapore (768083). It is open from 9:00am - 6:00pm from Monday to Sunday and are closed on Wednesdays. To find out more, you can visit the company's
website
or
Facebook
page. Alternatively, you can call 8161 0131 or email
[email protected]
to make an appointment.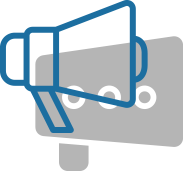 Fumigate your car with New Age Polish between January to February 2022 and you'll be entitled to free car grooming gifts!
Address
:
11 Yishun Industrial Street 1 #01-112 North Spring Biz Hub S(768089) (map)
Opening Hours
:
9am - 6pm (Mon - Sun) Closed on Wed