---
With improving skills, professional standard and the right tools, Mirage Motorwerkz is suitably equipped to meet your Continental car servicing needs.
When it comes to having the relevant skills, equipment and overall know how to deal with the complicated machinery that is a car, Mirage Motowerkz has established itself as a leader when it comes to Continental makes.
And, the business continues to improve, even expanding to a second unit in the middle of 2021 despite the challenges of an ongoing pandemic.
Tools for the job
When it comes to dealing with increasingly complex cars, full of complicated electronic components and diverse parts, having the right tools for the job is key. At Mirage Motorwerkz, the company has continued to invest in equipment - the appropriate diagnostic tools (same as the ones manufacturers use) to be able to accurately and efficiently detect, identify and subsequently resolve any issues found in such cars.
Training is also important. Without the right training, the technicians won't be able to operate the equipment correctly and safely (no matter how good or expensive the tools may be). As such, constant and effective training is key. And as cars continue to evolve, especially with the introduction of more electrified models, the knowledge of these skilled technicians also needs to grow to meet the needs of customers. Extensive training ensures a high level of competency among the technicians - to keep them not just current, but future-ready as well.
These specialised tools and constant training allow the technicians to operate at professional standards, and that also follows through to the little details as well, such as using seat covers on the interior of the car to prevent any potential damage or even tiny scuff marks.
Growing capability
To further enhance its capabilities, Mirage Motorwerkz has actually expanded to take over a second unit at its premises. The extra space of course means that the workshop has increased capacity, which allows it to manage even more customers. Additionally, the company also offers panel beating services as well.
As the company continues to grow, it still pays keen attention to ensuring that there is no drop off when it comes to professionalism and service levels. While it is obviously a competitive industry, Mirage Motorwerkz believes that delivering quality, transparent and professional service still trumps simply trying to offer the cheapest prices possible.
As the company focuses on Continental makes, it understands that parts and relevant equipment come at a cost, but that can be suitably justified to customers by delivering high standards of service that will earn the goodwill of return customers.
Continued customer service also extends to assisting with accident claims as well, on top of the requisite repairs necessary. Such high levels of service helps the company to ensure a constant stream of return customers, as well as a growing reputation to attract first time customers as well.
Mirage Motorwerkz is located at 10 Kaki Bukit Road 2 #01-28/29 First East Centre Singapore (417868). A second outlet is located at 40 Upper East Coast Road Singapore (455212). Both outlets are open from Monday to Saturday, 9:00am to 6:00pm. To find out more or book a servicing appointment, you can call 6635 7111 / 9005 9279 / 8268 8163 / 9336 2331 or visit its Facebook page
here
.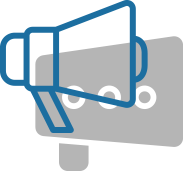 Need a no-obligation check on your car? Request a quote via Whatsapp now! 
Address
:
10 Kaki Bukit Road 2 #01-28/29 First East Centre S(417868) (map)
Opening Hours
:
9am - 6pm (Mon - Sat)
Phone
:
66357111 / 90059279 / 82688232 / 93362331