---
Lamborghini has lopped off the front axle and detuned the engine of the Huracan LP 610-4, resulting in the most engaging and driver-focused street-legal Raging Bull ever.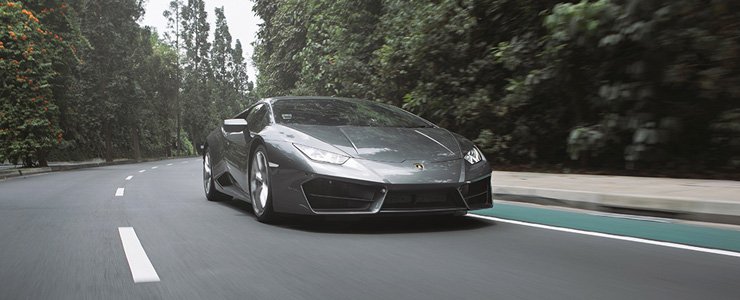 The
Huracan
('hurricane' in Spanish, pronounced 'hoo-ra-kahn') is Lamborghini's most affordable model that replaces the Italian carmaker's sales leader and most produced car, the Gallardo.
As with most recent Raging Bulls, it's named after a Spanish fighting bull, followed by its specific drivetrain configuration. Huracan was a fabled
toro
that fought in 1879 and was well-known for its courage, while LP stands for
Longitudinale Posteriore
in reference to the North/South facing engine located behind the driver.
And in this car you see here, 580 denotes the power (in PS) and 2 is the number of driven wheels. Dubbed Huracan LP 580-2, this new entry-level, rear-wheel drive car is by no means a surprising move from Sant'Agata Bolognese and it arrives as a spiritual successor to the Gallardo LP 550-2, which Lamborghini launched in 2010.
This is the third chapter in the Huracan's story, a car that follows the all-wheel drive LP 610-4 coupe and convertible, one that targets a fundamentally different audience.
Exterior
Visually, the LP 580-2 is just as stunning as the LP 610-4. But in order to differentiate them, Lamborghini gave the former a few unique touches in the form of revised sculpting of the front and rear fascia. The changes are discreet, but they're not invisible and a well-trained eye can easily tell the two models apart from a distance.
Both cars share the same muscular and planted Italian supercar look, but the LP 580-2 comes with redesigned air intakes at the front that are designed to increase downward pressure on the forward axle.
Meanwhile, its rear has a slightly thicker exiting air vent and a redesigned diffuser, and the bumper has received a few nip and tucks. While it looks every bit as loud and as fast as it is, the designers opted not to affix LP 580-2 emblems in front of the rear wheel arches in order to give the car a cleaner appearance.
So, chances are if you're happy with how the LP 610-4's looks, you'll have little to complain about with this car, although those miniscule changes do add a cool "guess if I'm the rear-wheel driven one" kind of style that we personally find quite appealing.

Horsepower
:
426kW (571 bhp) / 8000 rpm
Torque
:
540 Nm / 6500 rpm
Transmission
:
7-speed (A) LDF
Acceleration (0-100 km/h)
:
3.4sec
Fuel consumption
:
8.4km/L