---
The Honda Vezel Hybrid is a green crossover that takes fuel efficiency and driveability to a whole new level.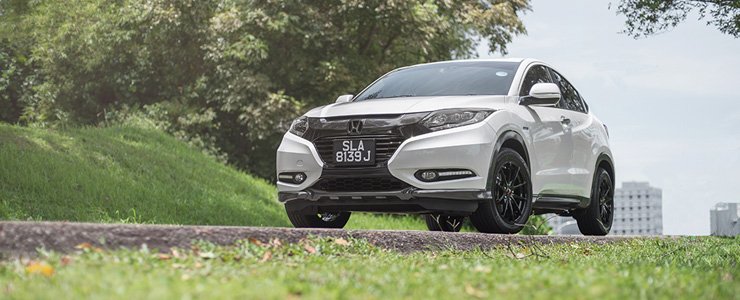 We are located somewhere in the central side of Singapore and for every ten cars that we see, there are four Honda Vezels. We suspect there must be a good reason as to why so many drivers are going for this car.
Thankfully it's the hybrid version of the car that we have, which makes us feel a little more special. We've seen just one today, which seems agreeably appropriate for someone who's in the market looking for a green and reliable yet unique car.
Sarcastic? Perhaps. The Honda Vezel is so common on our roads at the moment that it can easily be mistaken as the national car if you're a tourist. The second most common has to be the
Toyota Harrier
, if you ask us, especially since this very blend of pragmatism and style - for both carmakers and consumers - seems to be the latest trend these days in our local market.
So is it a good thing to own one of these?
Well, that highly depends on what you're looking for in a car. There is no reason why we wouldn't go for a hybrid. It's an environmentally-friendly way of driving and the lads at sgCarMart are undoubtedly socially responsible people.
There are three variants for this car and the one you see here is the base model. However, that doesn't mean that performance figures for the luxury (dubbed 'Z') or the RS grade of the Vezel Hybrid are higher, though. The only differences lie in aesthetics and a couple of standard features such as rear air-con vents, 17-inch shoes as well as roof rails.
In this case, this Vezel Hybrid variant proves to be a good crossover to have in your garage. It doesn't have high levels of desirability, to be quite honest, but at $110,000 (as of 10
th
September 2016), potential buyers of such a car segment will naturally throw that consideration out the window.
What they will ponder upon, instinctively, will be the fuel consumption. Although paper does state that you can achieve some 24.2km/L, we managed some 15km/L during our time with the car, which isn't such a bad thing considering you're lugging around a car that weighs over 1.2 tonnes.