---
The all new Toyota Prius' combination of sleek looks, thoughtful design, engaging drive and improved fuel economy is set to revolutionise the hybrid game.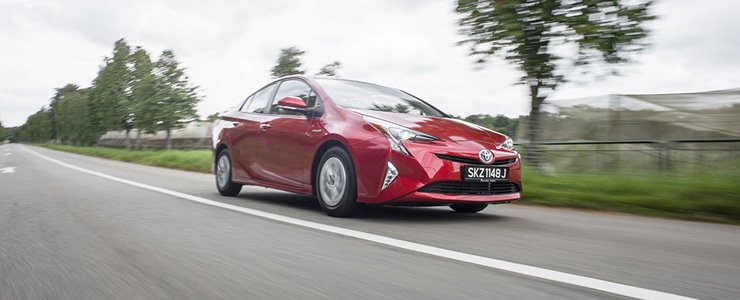 Hybrid cars have always had a slightly oddball reputation. On one hand, you have cars like the
older generation Toyota Prius
, the poster child for the tree-hugging crowd that took the petroleum-dependent world by storm. It revolutionised the fuel efficiency game, sacrificing driving dynamics for a significantly more practical, economical and green vehicle.
On the other hand, you have cars like the
Ferrari LaFerrari
, the
McLaren P1
and the
Porsche 918
, which have similarly embraced hybrid technology, but utilised it in a different way to produce hypercar performance whilst still conforming to emission regulations.
Either way, hybrids have never been what many would consider as 'typical' or 'normal' cars. These cars have straddled two extremes on the spectrum, and in terms of the driving experience, offers arguably either too little or too much.
But with the
new Toyota Prius
, it's out to change all of that.
Exterior
The accusations of hybrids of the past having little character and the personality of an accountant are harsh, but not entirely unjustified. Taxis are probably the first thing that come to mind when thinking about Priuses on Singapore roads.
The new Prius takes bold steps to advance its exterior looks. The front end is sharper, taking inspiration from the radical
Mirai
, Toyota's hydrogen fuel-cell car. The overall body shape hasn't drastically changed, but some nip and tuck mean that the new Prius looks sleeker and more coupe-like. The roof position has also been shifted forward to create a more coupe-like silhouette.
The most significant change is at the rear. The rear lights are a dramatic boomerang that is definitely a head-turner, especially at night.
While it may not immediately strike you as a good-looking car, the new Prius definitely grows on you. The changes to the exterior mean that it looks and feels tauter, sharper and more futuristic, moving forward from its more box-ish predecessor. But perhaps most importantly, it imparts a sense of drama - a tantalising taste of things to come.
This model is no longer being sold by local distributors
Engine Type
:
4-cylinder in-line 16-valve DOHC VVT-i
Horsepower
:
90kW (121 bhp) / 5200 rpm
Torque
:
142 Nm / 3600 rpm
Acceleration (0-100 km/h)
:
-
Fuel consumption
:
27km/L