The updated BMW X1, available in three different trim levels, delivers a refreshed design and new equipment.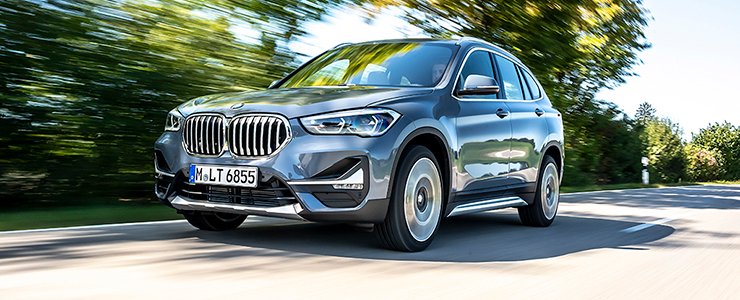 Last week, we were up in Munich, Germany, to drive the facelifted
BMW X1
, the brand's highly-popular compact crossover offering. Overall, the updates have helped breathe new life into the model as BMW looks to further consolidate sales of its best-selling X model.
Something about these engines not coming to Singapore? 


As we previously mentioned, the two specific powertrain variants we drove in Germany, the xDrive25i and this xDrive25d, won't be available in Singapore. Instead, Singapore will be getting the sDrive18i and sDrive20i.
However, let's quickly take a look at this model, which comes in xLine trim.
xLine?


Globally, there are four trims of the X1 available - the base model, Sports Line, xLine and M Sport. This car you see here is the xLine trim, one of three trim levels Singapore is getting (we won't get the Sport Line variant).
What's in it, then? Well, there's contrast stitching on the seats, 18-inch wheels, an 8.8-inch Touch Control Display running the sixth generation iDrive system (this test car came fitted with a 10.5-inch screen), and updated BMW ConnectedDrive Services.
The refreshed exterior - with sharper lines, new bumpers, slimmer lights and a larger kidney grille - is certainly sharper and sportier than before. This car is also clad in BMW Individual Storm Bay metallic paint, which in our opinion really looks quite good on the X1.
But, there's no love for diesels, then...

On the go, this X1 is effortless to pilot and delivers ample on-road comfort. The highly-refined TwinPower Turbo 2.0-litre diesel powerplant produces a healthy 228bhp and 450Nm of torque.
Acceleration is brisk and effortless, and even with a light foot the car eclipses 100km/h uneventfully. In fact, it is only 0.1 seconds slower to 100km/h from rest than the xDrive25i. And honestly, 6.6 seconds is not slow at all.
Unfortunately, as a result of the revised VES that notably discourages diesel models, Singapore will not be getting any of the diesel variants of the X1. It's a real pity, because diesel engines these days are really rather good to use (if not so good for the environment).
So it's now a better-looking and better-equipped car...


As with the xDrive25i variant we drove, the changes to the facelifted X1 are focused on the cosmetics, as well as the equipment. Mechanically, the car remains unchanged, which is just as well because X1 buyers are essentially looking for a simple-to-use and sensible-to-drive car.
The updated X1 continues to be a comfortable, practical and premium compact crossover that capably tackles all the day-to-day tasks that are asked of it.
With the X1 already now on sale in Singapore, we certainly expect to see many of these facelifted models on our roads soon.