It's been 15 years since the SLK was first introduced, and Mercedes-Benz's baby roadster should be all grown-up by now.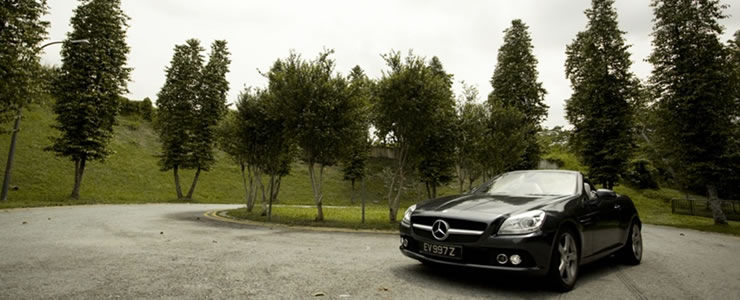 My earliest memory of the SLK was reading about it in a now-defunct local publication when the car was first launched, back in 1996. At the time, the SLK made quite a wave in the automotive world, as it was the first modern, mass-production car with a folding hard-top roof.
Since then, the folding metal roof concept has found its way onto lots of other drop tops, and the SLK lost its novelty value. As a result, Mercedes-Benz has had to work harder to make its baby roadster stand out further.
The second generation SLK was a huge leap forwards over the first model, in terms of driving dynamics, yet somehow it fell just short of challenging the class leader, namely the Porsche Boxster.
But it provided an indication as to what Mercedes-Benz could do for its baby, and now it has tried again, with the all-new third generation SLK. Can this new model improve on its predecessor's good work?
Exterior
The all-new SLK has been almost completely redesigned from the ground up. At least, according to Mercedes-Benz. And while the basic silhouette is still unmistakably SLK, the car is noticeably butcher and more muscular than the previous two generations.
There are noticeable design cues that are inspired by Mercedes-Benz's SLS AMG supercar, such as the front grille with the imposing three-pointed star badge, the slightly raked-back headlamps, and the air vents at the top of the bonnet, just before the windscreen.
The chrome vent on the front fenders lend a distinctive touch to the SLK's side profile, and the smooth lines easing towards the flat and low rear end make the car appear tauter than before. The SLK is relatively short and wide too, and those dimensions only serve to accentuate those lines.
It is a design that grows on you, and once you've got used to it, you can't deny that the new SLK is a stunning little thing. It probably ranks as one of the most stylish-looking roadsters out on the market.