---
Retaining its raw machismo character, the updated Freelander 2 shows much more refinement, and style.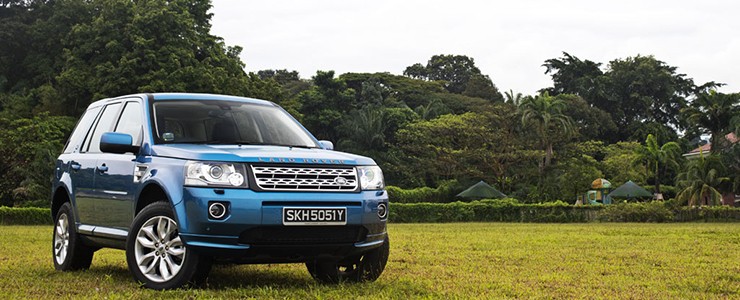 Market research by the Rover Group in the late 1980s suggested that Land Rover could enter the compact SUV market segment and this prompted the development of the Land Rover Freelander.
The Freelander was launched in late 1997 and after eight years, the new Freelander 2 debuted at the 2006 British International Motor Show.
It received another facelift in 2008 and was called the Freelander 2 HSE with added side trims and 19-inch wheels. A 3.2-litre inline six-cylinder Volvo engine producing 230bhp was standard, with a six-speed automatic transmission and all-wheel drive.
The 2013 Freelander 2 update brings several styling tweaks, an interior makeover and a new 2.0-litre turbocharged petrol engine in a refreshed Land Rover with hopes that these will provide enough boost to ward off challenges from competition such as the BMW X3, the updated Audi Q5, and even the Range Rover Evoque itself.
Exterior
You'll probably need a keen eye to spot the styling revisions done to the exterior of the Freelander, as they are relatively subtle.
The new head and tail lamps that now incorporate LED technology give the Land Rover Freelander 2 a sportier and more purposeful appearance and are considered to be the most noticeable change.
Complementing the lights are the less obvious changes such as the bright finish to the grille and fog lamp surrounds, together with minor detailing enhancements to the grille surround and fender vents.
Land Rover is also introducing three new stunning exterior colours - Aintree Green, Havana as well as Mauritius Blue - plus a new set of 18-inch alloy rims as standard.
That said, the exterior looks a lot sharper and smarter with the updated grille as well as new head and tail lamps. All these details make the Freelander 2 look more Range Rover like and give it a more upmarket feel, which is a welcome update.
This model is no longer being sold by local distributors
Engine Type
:
4-cylinders in-line, 16-valves
Horsepower
:
179kW (240 bhp) / 5500 rpm
Torque
:
340 Nm / 3200 rpm
Transmission
:
6-speed (A) CommandShift
Acceleration (0-100 km/h)
:
8.8sec
Fuel consumption
:
10.4 km/L