---
Not only has Mercedes-Benz created an entirely new niche with the new CLA-Class, the German carmaker brought attractive and stylish to a whole new level.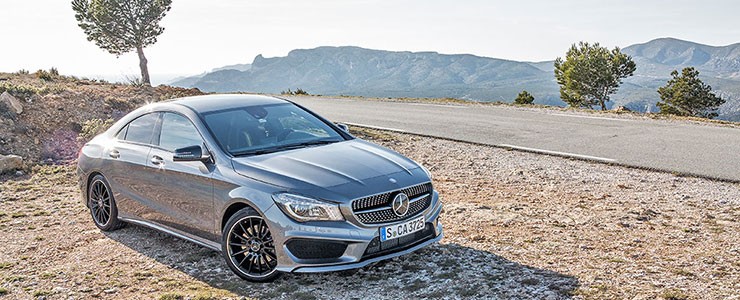 Mercedes-Benz has finally launched the much eagerly anticipated
CLA-Class
, revealing what is one of the most strikingly stylish four-door coupe that will arrive on our shores at the end of the year.
The sleek sedan, codenamed C117, was unveiled at the 2013 North American International Auto Show in January and was previewed by the 2012 Concept Style Coupe. At the moment, it will be rivaling against the likes of the BMW 3 Series, the Audi A4 and the Volkswagen CC - that is until closer rivals from the other German carmakers are firmed up.
The CLA-Class is also the third model to be based on the German carmaker's new modular front-wheel drive platform. Dubbed the MFA platform, the four-door coupe shares its mechanical and electrical architecture with the
recently launched A-Class
and the
second generation B-Class
.
Exterior
It doesn't take a rocket scientist to see that the CLA was inspired by the larger CLS, with which the smaller CLA shares its heavily sculptured sheet metal. This will also be the face of future Mercs, including the fourth model that'll be based on the same MFA platform - the GLA-Class.  
The test car we had came with the AMG Sports Package, giving the CLA the extra aggression to stand out from its 'Urban' brethren. The said package, as the name suggests, comes with bigger air intakes, silver diamond studded grille, black rims and red highlights on the headlamps.
At 4,630mm x 1,777mm x 1,436mm (L x W x H), the CLA250 that you see here is almost 50mm longer, 7mm wider and 9mm lower than the C-Class. As a result, it has a sophisticated and sporty demeanour like none other. People are bound to stare, as what we've experienced, regardless of whether you're waiting to make a turn at a junction or overtaking cars on the highway.  
The CLA is so strikingly stylish from all angles that it makes it very desirable. Bold lines take charge from the headlamps right through to the C-pillars while incredible red gills fill the back lights, contributing to the car's stunning looks.
In short, Mercedes made the right choice of creating a 'design rebel' and ditching the formal look of other cars in its lineup. With the sloping roofline of a coupe and a practical number of doors, the CLA's profile view is indeed a fetching one as it stands out as one of the most distinctive and prettiest Mercedes ever created.