What are some of the factors you should consider before taking on a car loan? We look at some important pointers that you should take note of.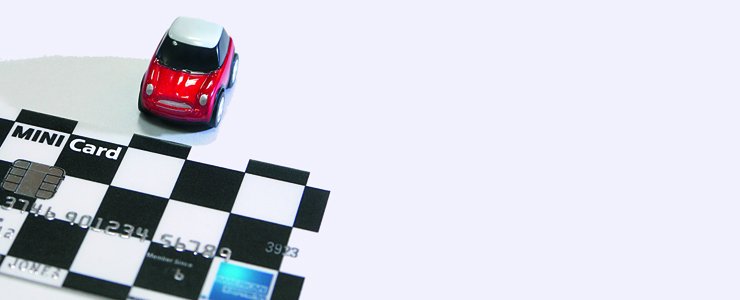 Buying a car in Singapore is both exciting and nerve-racking, for the joy of having your own set of wheels is accompanied by the toil of paying for it by instalments. Before you sign on the dotted line, think carefully about these:
The right machine
Buy the vehicle you need and not the one you want, because the latter usually ends up costing you more than it's worth. It
doesn't matter if you're a petrolhead. If you have two toddlers, for instance, it's more practical to get a saloon instead of that sporty coupe you've been eyeing.
Budget constraints
The Monetary Authority of Singapore (MAS) has put in place new
loan restrictions
that took effect from 26
th
February 2013. These new rules, which affect both new and pre-owned cars, state that car loans must be capped at 50 to 60 percent of the purchase price (50 percent for cars with Open Market Value (OMV) higher than $20k, 60 percent for cars with OMV not exceeding $20k).
To determine the 'applicable OMV' value of used cars, banks will also take into account the
depreciation
of the car. Moreover, the tenure of the loan has also been capped at five years (for both new and used cars).
This means buyers must fork out a cash sum as much as half the purchase price of the car. Moreover, with a shorter tenure, they will now have to foot heftier monthly repayments.
Buyers also have to take note that when banks perform a
credit assessment
of the applicant, the salaries of the guarantor and applicant are not combined. Instead, the higher of the two values is taken.
According to a financial consultant who spoke to
Torque
, you should allocate no more than 35 percent of your monthly
income to servicing loans. Assuming that 20 percent of your salary goes towards your home mortgage, you're left with just
15 percent for your car loan. So if you draw $3,000 a month, your monthly car instalment shouldn't exceed $450.
'Hidden' clauses
If a car owner opt for financing, it is compulsory for him to take up comprehensive insurance, which costs more than third party insurance.
Owners are also not allowed to transfer ownership or deregister a car that is on financing scheme without the bank's approval. The Land Transport Authority will not approve the owner's request.
Unlike other loans such as housing loans, which are based on effective interest rates, car loans are calculated using simple interest rates. This makes them look cheaper than they really are. For example, a $100k loan with a five-year tenure at two percent is actually 3.88 percent in terms of effective interest rate.


Early loan settlement (Rule of '78')
In the event when you sell off your car before it has been fully repayed, there is an outstanding interest amount that is due to the bank. This is because an early loan completion means a reduction in interest income, so banks typically impose a charge to partially compensate for this loss.
Financial institutions will first calculate the 'interest rebate' using the '
Rule of 78
' formula. Based on this computed sum, most banks, such as Maybank, will levy a penalty of 20 percent.
Let's say you have a five-year loan of $50,000 at three percent interest that you wish to fully pay up after 20 months.
Total interest to be paid
= (3% x 5 years x $50,000) = $7,500
Period of finance
= 60 months or 5 years
Monthly instalment
= ($50,000 + $7,500) /60 = $958.33
Number of instalments paid
= 20 months
Total amount already paid for
= $958.33 x 20 = $19,166.67
Interest rebate according to 'Rule of 78'
= [40(40+1)] / [60(60+1)] x $7,500 = $3,360.66
20% of interest rebate as penalty
= 0.2 x $3,360.66 = $672.14
Early loan settlement amount
= $50,000 + $7,500 - $19,166.67 - $3,360.66 + $672.14 = $35,644.81
Hence, owners need to take note of such additional charges before settling their loan early (usually because they want to buy a brand new car).
| | |
| --- | --- |
| | The article first appeared in the March 2013 issue of Torque. Log on to their website to subscribe. |
Related Categories
Recommended Merchants(View all)