---
Whether you're in the market for a used or a brand new car, these five banks and financial institutions have ways of getting you one step closer to owning your favourite one.
When buying a car, used or new, dealers by and large, give you just about two to three banks or Financial Institutions (FIs) to choose your loan from. Ultimately, however, the dealer usually ends up proposing the bank, which gives them the highest commission percentages. With the below knowledge, you can make a better informed decision on which bank or FI's loan best suits your needs and request specifically for it.
Here are five of the banks and FIs available at most car dealers: DBS, Hong Leong Finance (Hong Leong), Maybank, Tokyo Century Leasing (TCL) and United Overseas Bank (UOB). The loan rates below are listed according to bank sources at time of writing.
Car loan interest rates from six major banks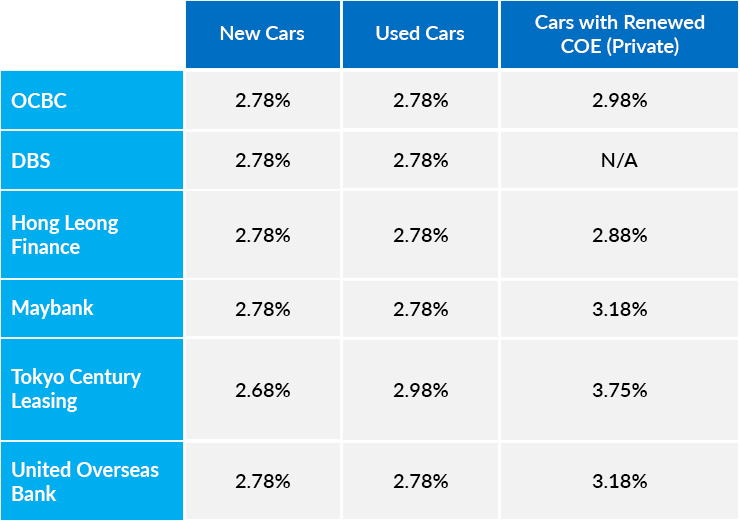 Balloon Scheme availability and Early Settlement Penalties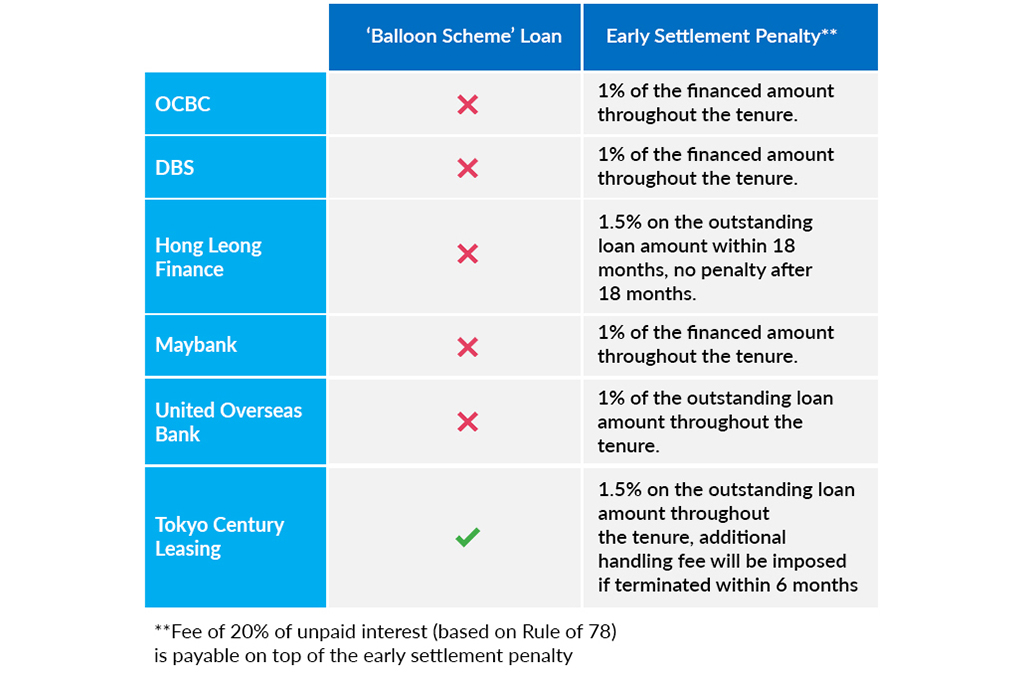 Early settlement and the Rule of 78
Car loans cannot be transferred from one party to another; when you sell your car, you will need to fully pay off the loan before the ownership transfer. Therefore, if you plan to sell your car before your loan matures, you should study the early settlement penalties charged by the banks or FIs before deciding on which to go for. Early settlement penalties are usually charged as a percentage of the loan amount and are used to cover administrative costs and commission already paid when a loan is repaid early.
All the banks and FIs will also charge a fee of '20% of unpaid interest based on rule of 78' on top of the early settlement penalties. The
Rule of 78
is a method of allocating the interest charge on a loan across its payment periods. More interest charge is allocated to earlier payments compared to the later ones. When you choose to pay off your loan early, the unpaid interest will be computed based on the Rule of 78, and a fee of 20% of the unpaid interest will be levied on top of the early settlement penalties.
What's a balloon scheme?
To put it simply, a balloon scheme is a loan scheme whereby you are not required to pay instalments on the
minimum
PARF rebate
portion of your car loan. For example, if your car loan is $50,000 and your car's minimum PARF is $10,000, you only need to pay instalments based on $40,000.
The instalments will thus be lower as compared to a conventional car loan, but the catch is that the interest rates are higher. And because you are not paying for the minimum PARF rebate portion, that amount will go to the bank at the end of your car's Certificate of Entitlement (COE) lifespan.
OCBC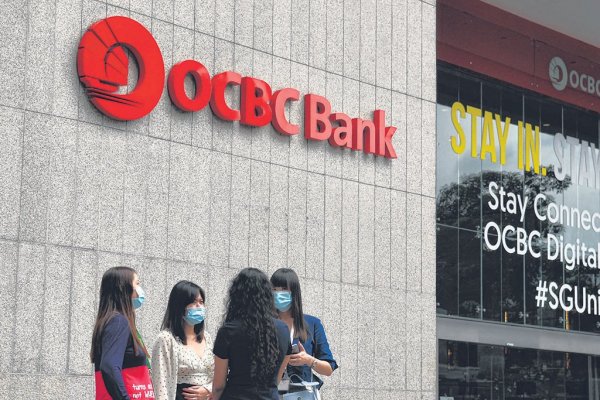 At 1.68% for both new and used cars, OCBC is presently offering the lowest interest rate for car loans across the six major banks. This attractive interest rate will most certainly appeal to buyers across the specturm. OCBC is also set to roll out loans for cars with renewed COE by the middle of 2021. 
As with other banks such as DBS, Maybank and UOB, OCBC also has a fixed 1% early settlement penalty on the financed amount throughout the tenure.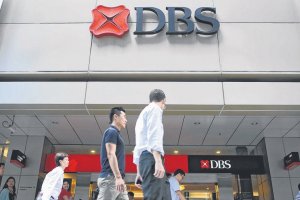 DBS 


The early settlement penalty for a DBS loan is a percentage based on the 
financed amount
, and not the 
outstanding loan amount
. This can be a huge disadvantage if you choose to fully redeem the loan just before maturity as your outstanding loan amount would then be very low, but DBS charges based on your initial financed amount.
It would be wise to choose DBS as your loan provider only if you are sure of retaining ownership of your car until the end of, or beyond the loan term.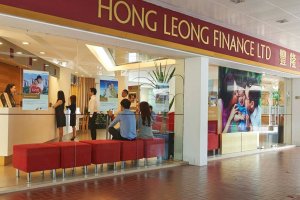 Hong Leong Finance


Like Maybank and TCL, Hong Leong does provide loans for China-made cars like Chery.
And if you do decide to settle your loan early, there isn't any early settlement penalty after the 18
th
 month of the loan tenure. So if you are sure you will own the car for at least 18 months, Hong Leong will be the best bet for you. Other than the attractively low early settlement penalty, Hong Leong also boasts of the cheapest interest rates for cars with renewed COEs.

Maybank 
 

Maybank is one of the four companies listed in the above table, which gives out loans for COE-renewed cars. Interest rates for such loans however, can be rather high at 3.5%. Like Hong Leong and TCL, Maybank does also give out loans for China-made cars.
Like DBS, Maybank also has an early settlement penalty of 1% of the
financed amount 
regardless of how early you settle it.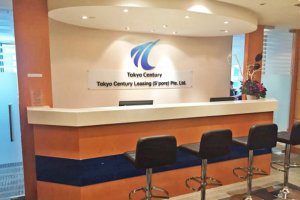 Tokyo Century Leasing


For those who cannot fork out large amounts of monthly repayments, there's always TCL's balloon scheme. They are one of the two in our list that provides balloon scheme loans.
TCL's early settlement penalty is 1.5% of the 
outstanding loan amount 
with an additional 1% penalty if you settle your loan within 12 months of the tenure. So, make sure you do not sell your car within the first year if your loan is with TCL.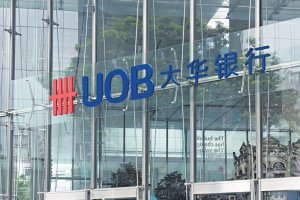 United Overseas Bank

UOB, like TCL, provides balloon scheme loans. However, its loan interest rates for COE-renewed cars are lower at just 3.18%. On a case-by-case basis, UOB may also provide loans for China-made cars.
If you decide to sell off your car before the end of your loan tenure, UOB will charge you with an early settlement penalty of 1% of the 
outstanding loan amount
.
Other finance companies

There are also some companies that charge a flat administrative fee on the early settlement penalties. Their interest rates are typically consistent with those charged by the banks. An example is
Lake View Credit Pte Ltd
.


sgCarMart Connect
In the event that you do buy a car from a direct seller or simply want to keep your financing options open, 
sgCarMart Connect
- Singapore's first one-stop auto transaction service - can help you apply for a loan and motor insurance from at least five financial institutions. In addition, Connect will help the seller settle his or her outstanding loan, apply for an insurance refund and draft legal documentation for both parties - all for free. 
sgCarMart Connect
can be contacted at 6744 3540.
Here are some related articles that might interest you
Rule 78 of car loans: Everything you need to know
Calculate your loan interest for early settlement using Rule of 78
Vehicle dollars and sense - A guide to car loans
Renewing the COE of your car might be a fatal error! Here's why 
Buying a used car: A guide to getting the best price