| | |
| --- | --- |
| | |
Building on its rich legacy and setting new benchmarks in refinement and spacious comfort, the Lexus ES is designed with the highest level of attention to detail and impeccable craftsmanship inspired by its flagship model, the Lexus LS. Notably, such a perfection can also be experienced from the way the car drives and handles on our roads. Comfort triumphs sportiness in this ES, providing a pliant and cushy ride without any difficulty.
» SPECIAL FEATURES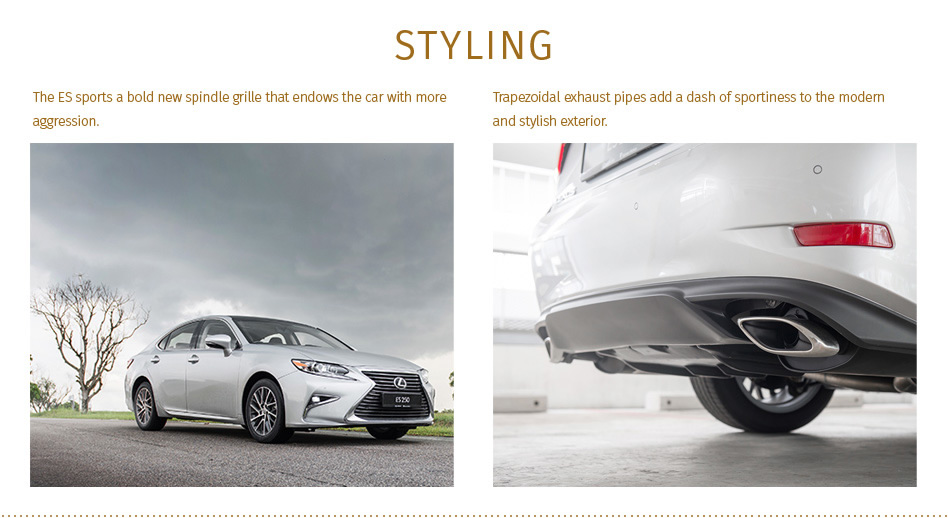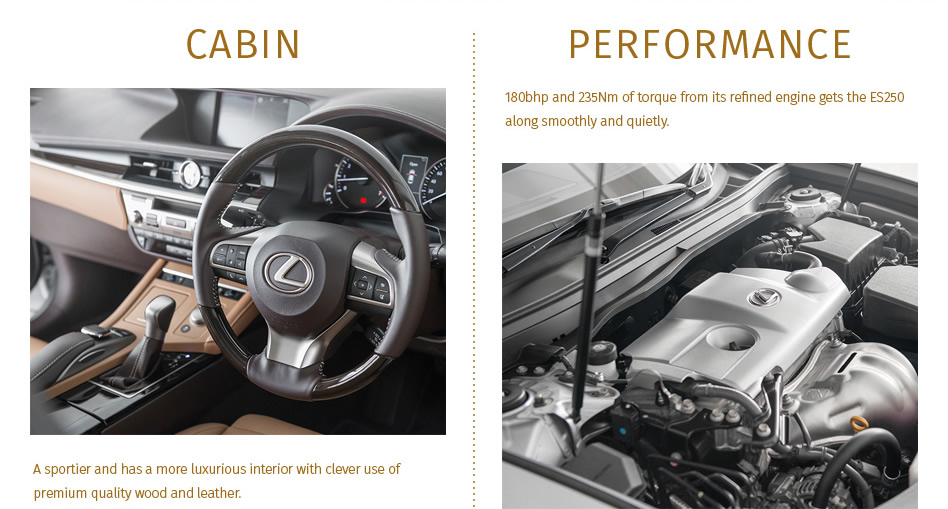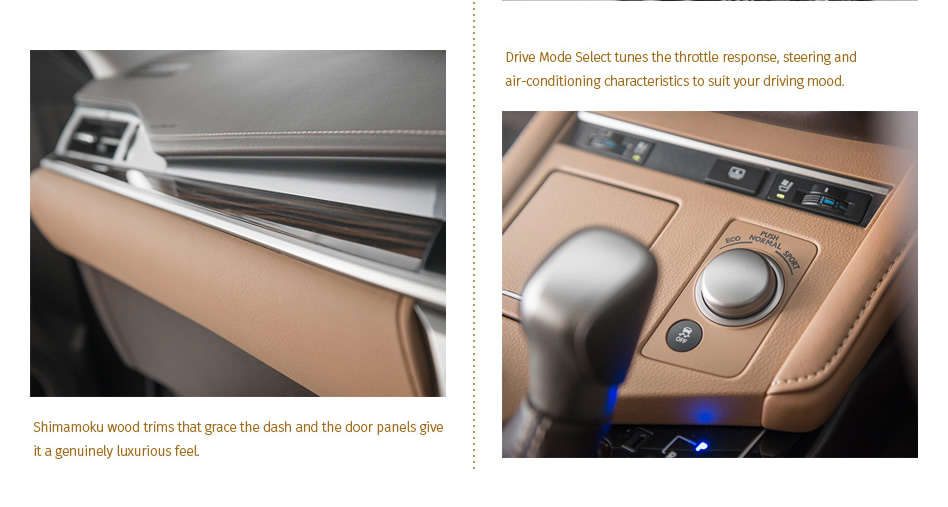 » REVIEWS
» VERDICT
The ES is the sixth generation version of the mid-sized luxury sedan that has proved to be the Japanese carmaker's best-selling product both locally and globally for a number of years for being a leisurely cruiser that is big on opulence and interior space.

Although the ES may slot in just below the IS range but spatially it offers accommodation closer to that of the GS - think of it as the spacious and comfortable alternative to the more dynamically focused IS and GS ranges. For the sixth instalment, it now wears a sharp and bold face carried by younger members of Lexus' lineup and the car's aggressively styled sheet metal bears a distinct road presence that is easily recognisable wherever it goes.

On the inside, Shimamoku wood trims line the lush and luxurious cabin that sports high quality materials, supple leather and excellent fit and finish. With the ES, expressing that the cabin is comfortable is simply stating the obvious. No matter which seat you occupy in the ES - it will always be a genuinely pleasant experience.

Lexus' excellent pairing of the 2.5-litre naturally aspirated engine that makes 180bhp and 235Nm of torque and a six-speed ECT automatic transmission allows the ES250 to get up to speed in a refined and cultured manner - allowing you to cultivate a driving style skewed towards grace rather than pace. And despite the car's exceptionally pliant ride, it doesn't lean around corners to the extent that one might expect - in fact, it feels decidedly surefooted.

When it comes to luxury sedans like the ES, it is ridiculous refinement and the attention to details that counts and the ES easily proves itself as a leader in a class.