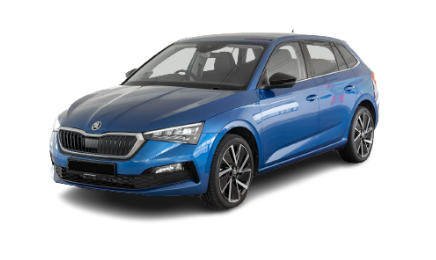 SKODA Scala
The Scala is technically a small car, yet 'compact' feels like a misnomer, considering its class-transcending cabin space. Still, the hatch remains easy to drive thanks to its size and good all-round visibility, and power is more than sufficient from its 1.5-litre turbocharged engine. While not the most exciting visually, keep the Scala's stacked equipment list and functional, uncluttered dash in mind, and its blend of space and value is impossible to deny.
Special Features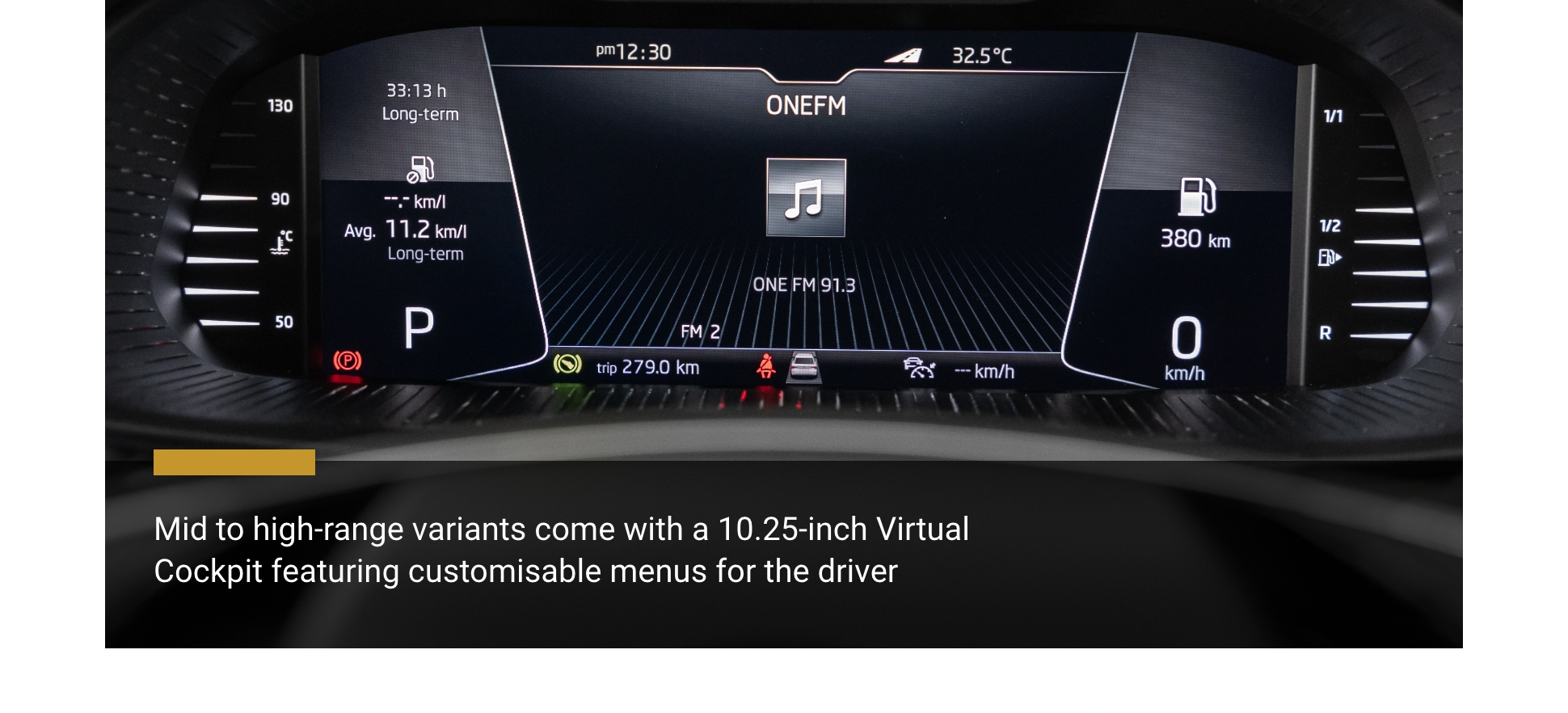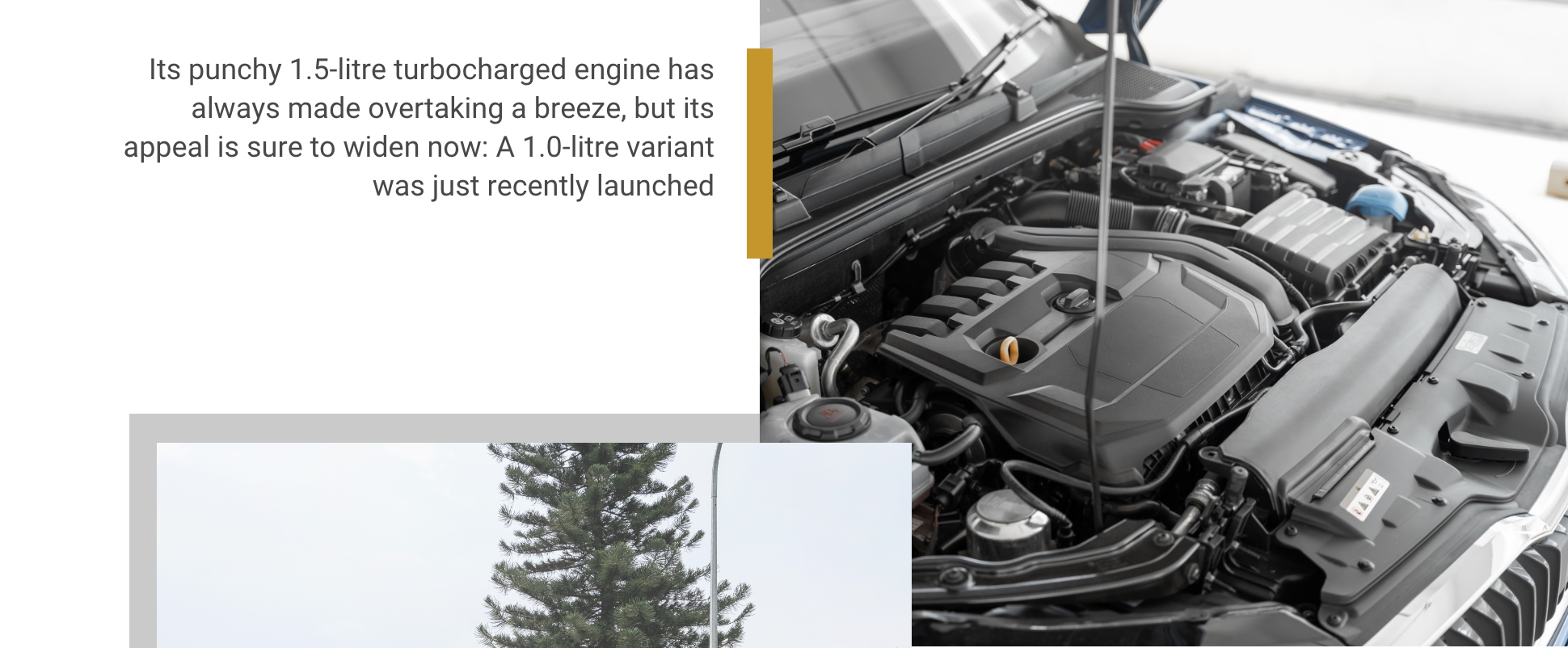 Verdict
Truthfully, the Skoda Scala rides on a platform dedicated to the runts of the Volkswagen Group litter - a stretched version of the MQB A0 - alongside other superminis like the Volkswagen Polo and Audi A1.

But you'd never know if you were seated inside the car. With a wheelbase of 4,362mm, its rear kneeroom figure of 93mm quoted by Skoda is exactly on par with what you'll find in the Octavia. Headroom on offer actually trounces that of its larger sibling (it only loses out in width). That allows most Asian-sized adults to ride in the back very comfortably, as long as expectations are managed for the middle seat.

Much of this is because the Scala sits in between segments in terms of size.

Despite its rather nondescript styling, a couple of eccentricities do stand out towards its derrière. These include the large piece of partially blacked out glass on its tailgate, and a rear overhang unusually long for its segment. Resultantly, aside from passenger space, boot capacity is also class leading, at 467 litres.

The Scala's outsized allure is even more fully formed when considering quality of life for the driver. A clean yet modern dash makes sitting behind the wheel - here, Skoda's cleverly designed two-spoked one - pleasant even on the base 'Ambition', then even better in the 'Style' trim, which throws in Skoda's 10.25-inch Virtual Cockpit.

Fret not about its slightly stretched wheelbase as its supermini strengths are still fully notable. Because of its size and the amount of glass present, driving in the Scala around narrower streets and multi-storey carparks remains an unquestionably stress-free experience.

At the same time, however, it still offers all the power necessary when getting up to speed. While the car's tendency to upshift too early results in a driving experience that isn't the most engaging, 148bhp and 250Nm of torque courtesy of its 1.5-litre turbocharged engine still guarantee that overtaking manoeuvres are handled with ease.

Meaning 'ladders' or 'stairs' in Latin, the Scala was a fresh break into the supermini segment infused with the aspiration of taking the brand to an even higher level when it debuted a couple of years back. With the privilege of hindsight now, it feels safe to say the brand has succeeded at it.