This year's Los Angeles Motor Show saw multiple new cars launched, many of which feature technology that is clearly geared towards a changing automotive future.
The Los Angeles Motor Show brings a slew of automotive brands, as well as technology companies, together for a weeklong exhibition of new products and bold ideas. At this year's Los Angeles Motor Show, the technology of tomorrow took centre stage, with a heavy focus on electrification and autonomous technology. Here, we look at some of the notable new models presented in Los Angeles.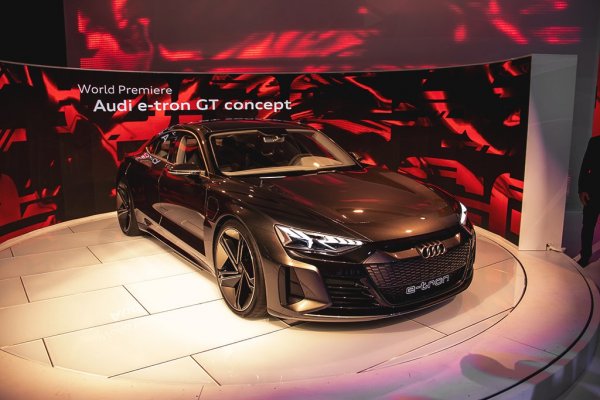 Audi e-tron GT concept

Low, wide and with a long wheelbase, the Audi e-tron GT concept is a four-door coupe with classic Gran Turismo proportions. The cabin features a consistent use of sustainable, non-animal based material. Powering the all electric vehicle are two motors that send a combined 582bhp to all four wheels, and the car has over 400km of range. The project will be developed into volume-production models by the end of 2020.
BMW 3 Series M340i
Making its public debut is the high performance variant of the new
BMW 3 Series
, the
M340i
. It is powered by a newly developed straight six engine producing 369bhp and 500Nm of torque, with power sent to all four wheels via the intelligent xDrive system. The car is also fitted with M-specific suspension technology and a M Sport differential. The 3 Series will arrive in Singapore in Q2 2019, and will initially be offered in 330i guise.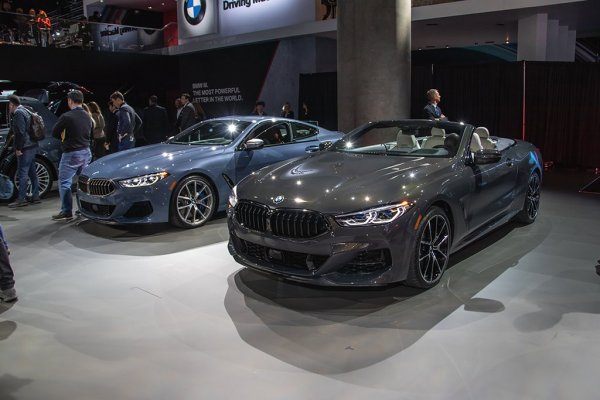 BMW 8 Series Convertible
The new
8 Series Convertible
made its world premiere along side the recently unveiled
8 Series Coupe
. The car blends sporty driving properties with distinctive design elegance. The soft-top opens and closes in 15 seconds, and can be operated while driving at up to 50km/h. The 8 Series Coupe is expected to arrive in Singapore in Q1 2019, while the Convertible is expected to reach our shores at the end of 2019.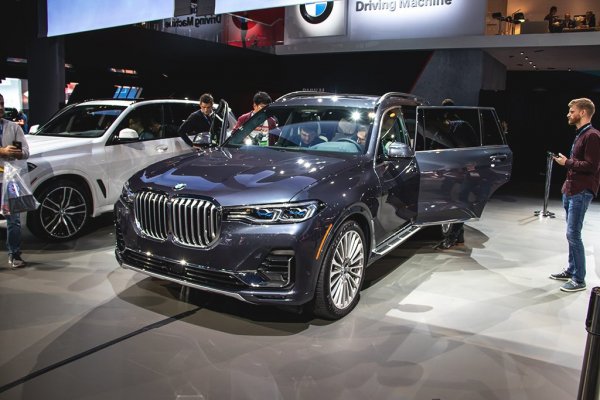 BMW X7
Making its debut in Los Angeles is the newest and largest addition to BMW's X family, the
X7
. The X7 delivers lavish presence, functionality and interior comfort with the agile driving properties customers expect from a BMW Sports Activity Vehicle. The car has seven seats as standard, but the second row can also be had in two-seat configuration. The new BMW X7 is expected to be launched in Singapore in Q2 2019.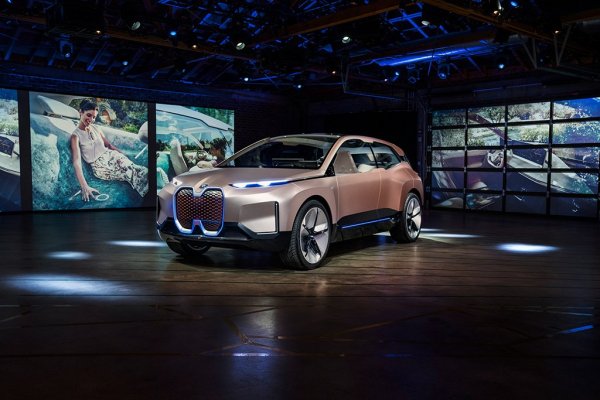 BMW Vision iNEXT
The
iNEXT
is a bold and futuristic interpretation of the car of the future, with a cabin that emphasises emotionality and an exalted human experience. The iNEXT also showcases futuristic technologies such as smart surfaces. When it enters production in 2021, the all electric iNEXT will be available with the option of Level 3 autonomous driving, while Level 4 autonomous driving will be available on fleet vehicles for specific applications.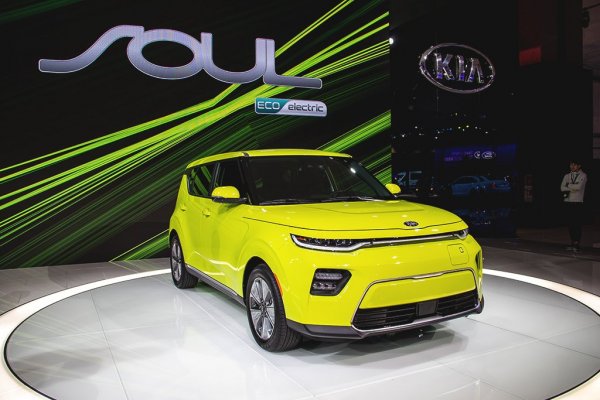 Kia Soul
Kia unveiled its brand new Soul in Los Angeles. The boxy silhouette is retained, but with extensive redesigned exterior details, while the interior is adorned with shapes and textures that reflect acoustic inspired elements to create a full sensory experience. Kia also unveiled a Soul EV, an all-electric variant with a 201bhp electric motor. Unfortunately, there are currently no plans to bring the Soul to Singapore.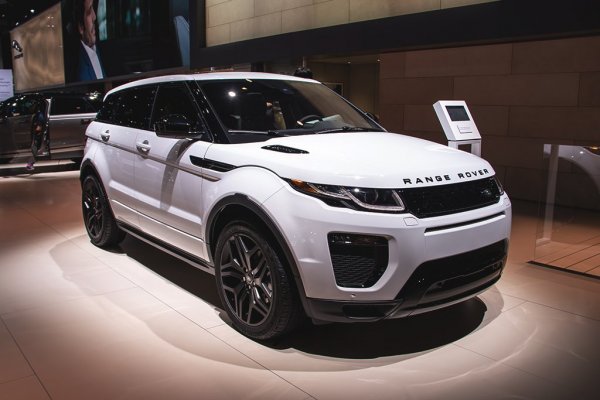 Land Rover Range Rover Evoque

The new generation
Range Rover Evoque
was showcased in Los Angeles, featuring a modernist exterior design, and a luxurious technology-rich interior with new and sustainable materials crafted from eucalyptus, wool and recycled plastics. The new Evoque also features Land Rover's first mild-hybrid electric technology. The Evoque will be available in Singapore in the second half of 2019.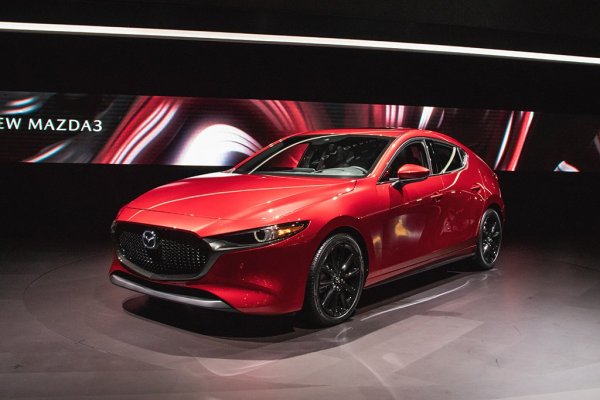 Mazda3

The all new Mazda3 was unveiled in both sedan and hatchback forms. The car adopts Mazda's new Skyactiv-Vehicle Architecture, and features a more mature Kodo design language that will usher in a new era for Mazda. This is the first of the brand's new generation models that aims to deliver a more premium and luxurious experience. There is no official word on when the new Mazda3 will be launched in Singapore.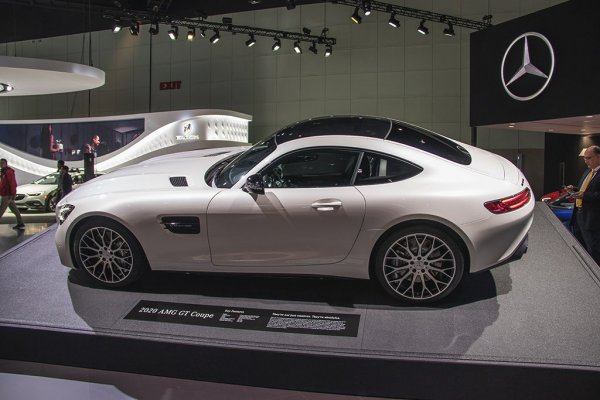 Mercedes-AMG GT

The facelifted
Mercedes-AMG GT
features reworked LED head lights and new tailpipe designs. The interior features significant updates, including a new steering wheel, a 12.3-inch digital dashboard, as well as new AMG-specific displays. The AMG Dynamics stability control programming has also been improved, and offers Basic, Advanced, Pro and Master settings. The refreshed AMG GT will be launched in Singapore next year.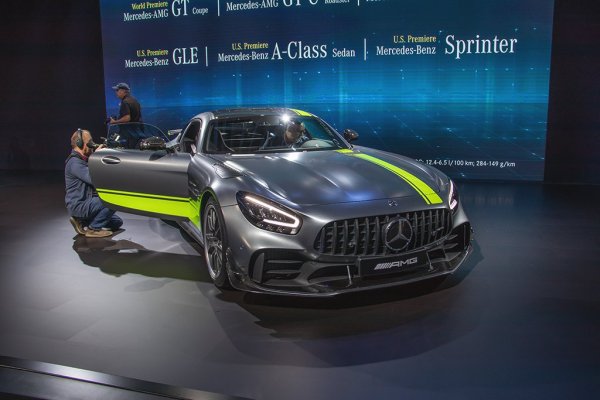 Mercedes-AMG GT R Pro
Alongside the refreshed AMG GT, Mercedes also presented the AMG GT R Pro, a track-focused trim inspired by the GT3 and GT4 race cars. The limited edition top-of-the-range model features a new coilover suspension, adjustable dampers, adjustable torsion bars on both axles, as well as a host of carbon-fibre components. The 4.0-litre twin-turbocharged V8 engine has been retuned to deliver 577bhp and 700Nm of torque.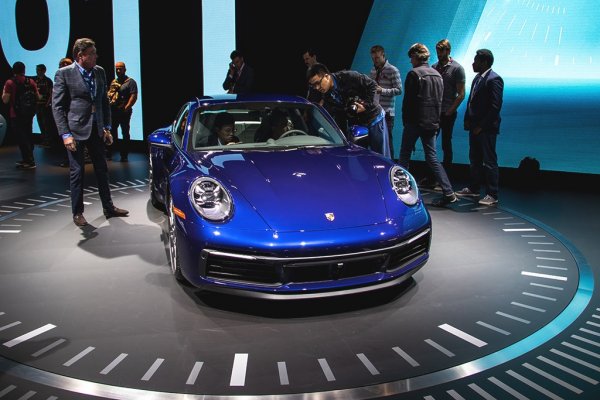 Porsche 911
Porsche unveiled the brand new eighth generation 911, bringing new technology, a reworked exterior and interior, as well new engines to the brand's fabled sports car. Key among the developments is the world-first Wet Mode, which detects water on the road and preconditions the control systems accordingly. The new 992 generation Porsche 911 is available for pre-order in Singapore, and is expected to be launched in Q2 2019.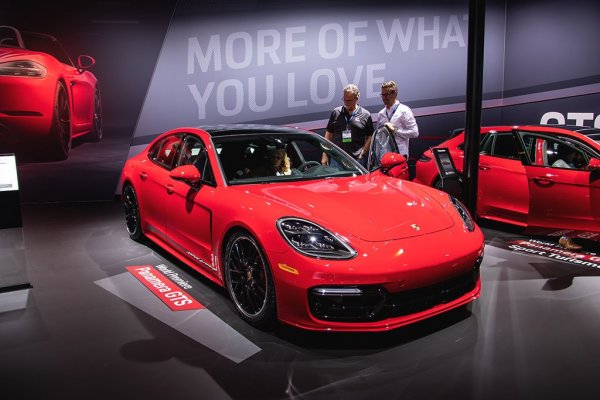 Porsche Panamera GTS
Porsche adds extra breadth to its Panamera range with the GTS model. The new
Panamera GTS
has a standard equipment list and chassis setup oriented with enthusiastic driving in mind, while a 4.0-litre twin-turbocharged V8 engine pumps out 447bhp and 620Nm of torque. The Porsche Panamera GTS is now available for pre-order in Singapore.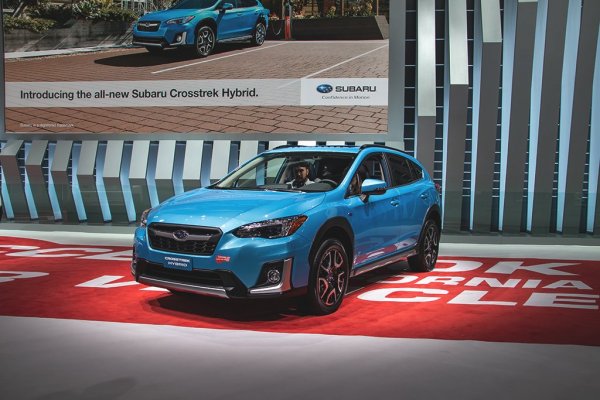 Subaru Crosstrek Hybrid
A hybrid version of the
Subaru Crosstrek
(know as the
XV
here in Singapore) was unveiled in Los Angeles, the brand's first ever plug-in hybrid vehicle. There is presently no confirmation on whether a hybrid version of the XV will be made available in Singapore, although it is available in the China market, badged as the XV Intelligent Boxer.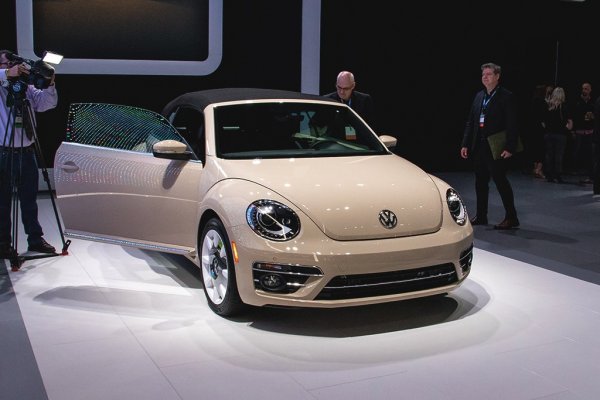 Volkswagen Beetle Final Edition


As the Volkswagen Beetle waves goodbye, Volkswagen of America has created special edition
Beetle Final Edition
models. These include exclusive equipment and unique upscale decor elements designed to send the Beetle off in style. There are presently no plans to offer this variant in Singapore, but interested customers can reach out to Volkswagen Singapore.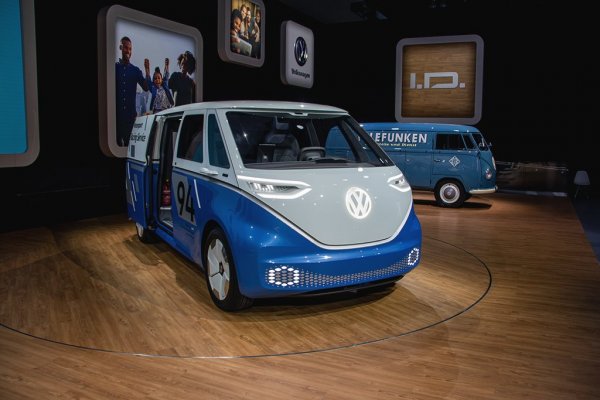 Volkswagen I.D. Buzz Cargo concept

On-demand delivery services are commonplace these days, but the nature of such transport requirements - cargo vehicles running multiple short-haul trips with constant starting and stopping - compromises fuel efficiency and increased carbon emissions. With the
I.D. Buzz
Cargo concept, Volkswagen aims to offer a solution to this problem - a fully electric cargo transport vehicle with a dedicated cargo area to facilitate the organisation, sorting and storage of small goods. Volkswagen also announced that it will be developing 16 factories across the globe dedicated to electrified vehicles.