A small four-door coupe has entered the market with a flawless combination of good looks and driving pleasure.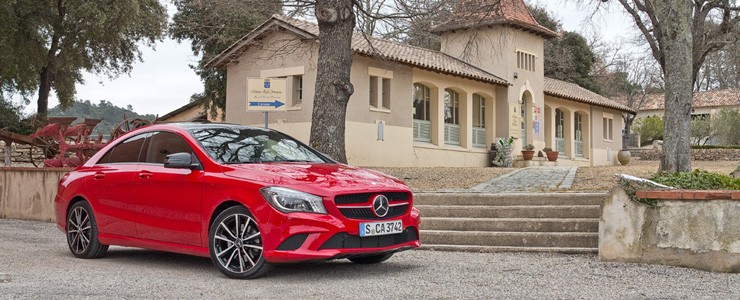 Extremity, it seems, is part of Mercedes-Benz's recent offerings.
Mercedes-Benz has been working on attracting newer and younger buyers with its recently launched A-Class.
Now, although not launched in Singapore yet, with the newer and nicer Mercedes-Benz CLA-Class that you see here, the brand bearing the three-pointed-star badge continues the quest to lure these buyers.
Where the CLS is based on the E-Class sedan, the CLA shares a modular platform with the
recently launched A-Class
and the
second generation B-Class
that's called the MFA.
Exterior
'Young' and 'rebellious' may be ironic terms for a brand that's perceived to have a customer base that's rather old. But CLA, like the A-Class, has a visual dynamism that should target this new set of audience perfectly.
To put it in a simpler metaphorical description, the CLA is tailored out of a very different kind of cloth. It's almost like an A-Class, but in a classier, slimmer and swankier cut. There are still some similar design cues with the A-Class like the grille, chin spoiler and large air intakes that sit prominently in front.
Clean and bold lines are evidently sculpted on the side of the baby CLS which lead right through to the rear, where they meet the pair of curvy taillights. It makes the car's immediate impressions very promising, perhaps even more so than the A-Class - although many reckon the CLA is essentially the sedan equivalent of the Merc hatchback.
At 4,630mm x 1,777mm x 1,436mm (L x W x H), the four-door coupe sits low and is wider than the A-Class, accentuating is sporty character when it's at a standstill.
While aggression is a word that's commonly used to describe sporty cars, it can be rather unwarranted. But with the CLA, it isn't the case. Seeing it live in the metal makes your eyes dilate and your heart pump faster. It's a thing of a beauty.