Those after a no-frills MPV should seriously take a look at the latest Avanza - an MPV that promises a good blend of practicality, function and bang-for-buck.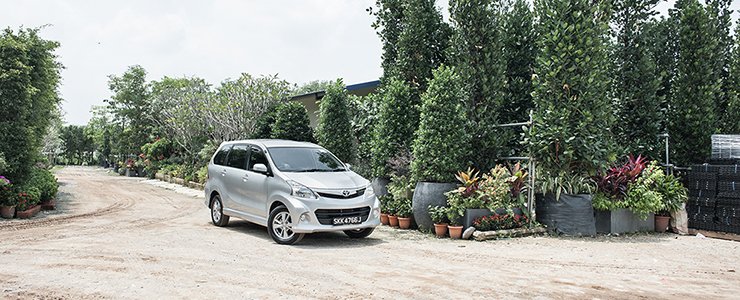 The Avanza will not be an unfamilar face to those who frequent our neighbouring countries. Often seen laden with people (and goods), the Avanza is a common sight in Malaysia and Indonesia - almost like how Corollas flood our streets here.


Unknown to many, the Avanza bears strong genetic links to Daihatsu, despite wearing Toyota's badge. The first generation was designed and built by Daihatsu Motor Indonesia, and subsequently, manufactured under Perodua in Malaysia too.

Compared to more recent Toyotas that we have been acquainted with, the Avanza is like one without a silver spoon. Its Indonesian roots are relatively more humble than the U.K.-bred Auris and French-born Yaris.

It is this local favour, however, in the Avanza's recipe that made it a hit, with no less than a million units sold in Philippines, Thailand, Brunei, Pakistan and even in some African countries.

Exterior

The Avanza that we receive is the second generation model, which has grown 20mm in length and 30mm in width, while retaining the same height as its predecessor.
Measuring 4,140mm x 1,660mm x 1,695mm (L x W x H), the Avanza has a rather unique proportion. The body is tall and 'skinny' - which gently reminds us of the Suzuki APV (which coincidentally is also made in Indonesia).
And it is not hard to tell of the Avanza's more purpose-focused motives - there are no fancy LED lights or larger-than-life 20-inch rims. What the Avanza has, instead, are humble iterations of how a family MPV should be.
And despite doing without the fanciful decorations, we have to say the end result is nothing less than pleasing to the eyes.
This model is no longer being sold by local distributors
Engine Type
:
4-cylinder in-line DOHC with VVT-i
Horsepower
:
74kW (99 bhp) / 6000 rpm
Torque
:
133 Nm / 4000 rpm
Transmission
:
4-speed (A)
Acceleration (0-100 km/h)
:
15sec
Fuel consumption
:
13.2 km/L