---
The minor growth spurt and other changes have boosted practicality and performance without affecting the MINI's lovable personality.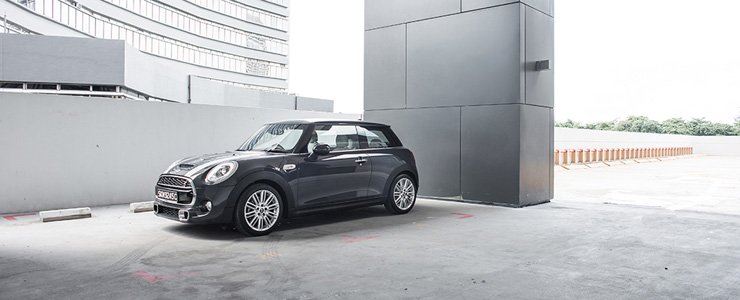 The all new MINI, now in its third generation, sits on parent company BMW's new UKL1 platform, which will also underpin cars like the new
BMW 2 Series Active Tourer
as well as the new
five-door variant
of the MINI that was recently announced.
As soon as first pictures of new MINI were unveiled, we knew that it was going to stir up some debate. The third generation MINI is larger than the second generation MINI, which was larger than the first. The first generation New MINI was larger than the original MINI. You can see where this is going..
But before MINI fans start firing off angry comments, they should know that this new MINI is only about a tad longer than before and is still shorter than most other superminis, so they can be rest assured that the MINI Cooper still warrants its name.
Exterior
Between the outgoing MINI and this new car, you may need to do a double take to spot the difference, the most obvious one being the single piece grille. Rather than having a bumper bar dividing it into two parts, the new MINI has decided to join in the big grille fashion revolution.
The Cooper S here looks a little more aggressive than the standard
Cooper
due to a different body kit, including air inlets in the bumper that look like teeth to us.
The car also gains a longer and taller snout that increases the car's road presence without affecting the iconic bulldog stance of having four wheels at each corner.
To make things a little more sophisticated, there is chrome finishing on the honeycomb grille as well as around the redesigned headlamps that are now LED.
Round the back, taillights are significantly wider than before, almost
Paceman
-like. In fact, their bold design is part of the low, chunky visual of the rear. The whole package is complemented by sporty-looking twin chrome tail pipes and 17-inch Tentacle rims.
This model is no longer being sold by local distributors
Engine Type
:
4-cylinder in-line Twin Power Turbocharged
Horsepower
:
143kW (192 bhp) / 6000 rpm
Torque
:
280 Nm / 4750 rpm
Transmission
:
6-speed (A)
Acceleration (0-100 km/h)
:
6.7sec
Fuel consumption
:
18.2km/L