With wear and tear over the years, renewing the COE of your old and worn out car might not be the wisest choice. Here are some reasons why we think so.
With a relatively low COE Prevailing Quota Premium (PQP) of $29,839 for CAT A and $43,007 for CAT B, you might be thinking of renewing the COE for your old car to give it a new lease of life. However, simply renewing it doesn't make it a brand new car. There are still many downsides to driving an old and aged car.
Unconvinced? Here are eight reasons why you should think again about that decision to renew your car's COE.
1. Forgoing PARF Rebate


All cars in Singapore are subjected to the Additional Registration Fee (ARF). This is a tax that is included in the initial cost when you purchase a car here. When you eventually deregister your car as its COE expires, you will be eligible to receive a Preferential Additional Registration Fee (PARF) rebate of 50% of the ARF amount that was paid. Of course, if you choose to renew the COE, you will be forfeiting this rebate, which can be a substantial amount if the car had a high Open Market Value (OMV) which the ARF was originally derived from.
For example, if you were to own a current generation Mercedes-Benz E200 Exclusive, it's OMV is $57,519 and its ARF is $75,534. Should you decide to renew its COE after nine years of ownership, you will be forfeiting a PARF rebate of $37,767, more than enough to cover the COE of a new car!
2. Higher road tax


Under normal circumstances, cars that have their COE renewed are usually more than 10-years old, and this means that they will incur a higher road tax amount. For cars that are over 10-years old, an additional surcharge is levied on road tax at 10% over the regular road tax rate per annum, up to a maximum of 50%.
As road tax is calculated based on the capacity of the engine, cars with large engine capacity will face a substantial amount of road tax increment when the car is over 10 years old.
The same E200 with a 1,991cc engine capacity will be liable for road tax of $1,202 per year, on the 11th year it will increase to $1,322, and on the 15th year, it will reach the maximum of $1,803!
3. More spending on fuel


With the advancement in technology and the stricter fuel consumption regulations, new cars are not only able to achieve better fuel consumption, they have to.
Meanwhile your old car's engine and other mechanical parts had also worn out over the years, resulting in power loss as well as higher fuel consumption.
Needless to say, when it comes to fuel consumption, the disparity between your old car and a brand new one is apparent. This means that by keeping your old car, you will end up spending more on fuel in the long run.
4. Reliability issues and repair costs


Cars consist of thousands of parts, all of which wears out over time, requiring costly and troublesome repairs. By keeping your old car, you will have to be prepared to face reliability issues and to set aside some time and money to repair it.
We are not only talking about the engine of the car, but also the various other components such as the electrical systems, undercarriage and interior of the car. All of these mean that the occasion where you have to send the car in to the workshop for extended periods of time, is not only possible, but inevitable.
With a new car, however, all you only have to worry about are the regular servicing and maintenance as it will be covered by a warranty of three to five years depending on the car's make - minimal cost and hassle.
5. Poorer availability of repair parts


Chances are that your car is no longer in production by the time its original COE expires. This means that in anticipation of the dip in demand (many others would have scrapped their car), parts stockists might no longer have replacement parts for your car readily in stock. If your car is more than 20 years old, there's a good chance that even the Authorised Dealer of your car will not have the parts you require on hand.
While you do not have to do the exhausting legwork to source for parts (you simply hand over the car to the workshop), you will have to suffer without your car while waiting for parts to be found so that repair work can finally start on your car. Oh, and as always, the more difficult it is to find the part, chances are the costlier it'll be.
6. Poor safety


Wear and tear affects all parts of your car, including safety equipments such as the seatbelts. Worn out undercarriage components can also adversely affect the handling of your car, causing potential safety issues.
Furthermore, newer cars are designed to adhere to higher and more stringent safety standards, and your 10-year old car probably wouldn't hold up to an accident as well as the brand new BMW that rolled out of the production line yesterday.
Therefore, changing to a new car will most likely keep you safer.
7. Lesser features and comforts


Advanced features that were only available on the high-end luxury cars eventually trickle down to much more common cars as time passes. Your 10-year old car probably wouldn't have lane assist, blind spot monitoring sensors, traction control, forward collision sensors and many other features that most brand new cars now have.
Your old car is also unlikely to have other features which add to creature comfort such as dual-zone climate control, powered seats, ventilated seats, large LCD infotainment system and reverse camera which are standard equipment in many cars these days. The Noise, Vibration, Harshness (NVH) of your ageing car will likely lose out to a brand new car as well. Want a safe, comfortable and enjoyable journey? A brand new car will most likely be the optimal choice.
8. More difficult to source for comprehensive insurance coverage


If you always preferred driving with peace of mind, renewing your car might not be a good idea. With a car that is more than 10-years old, it will be difficult (though not impossible) to source for a comprehensive insurance coverage (it might even be costlier in some cases!) as many insurers might not be willing to insure an older vehicle.
If your car is more than 20 years old, finding an insurer that is willing to offer comprehensive coverage will be much more difficult.
You should sell your old car and purchase a brand new car!


If your car's COE is going to expire soon, selling or scrapping the car is probably the wisest choice, considering the array of issues that's associated with old cars. With the low COE of $26,999 for CAT A and $35,906 for CAT B right now, buying a new car makes more sense than ever. Furthermore, you can keep your spending to a minimum by getting rid of your old car through Quotz!
Whether you are intending to scrap or sell your old car, Quotz is able to achieve the highest price for you by putting your car up for bidding by over 500 car dealers in Singapore! If you choose to scrap or export your car through Quotz, you can be assured of the best price as quotations are sourced from over 100 scrapyards and direct vehicle exporters. You will also enjoy immediate encashment (LTA's encashment when you deregister your car takes a couple of weeks to process)! Paperwork and hassle will also be kept to a minimum as Quotz will be handling it for you.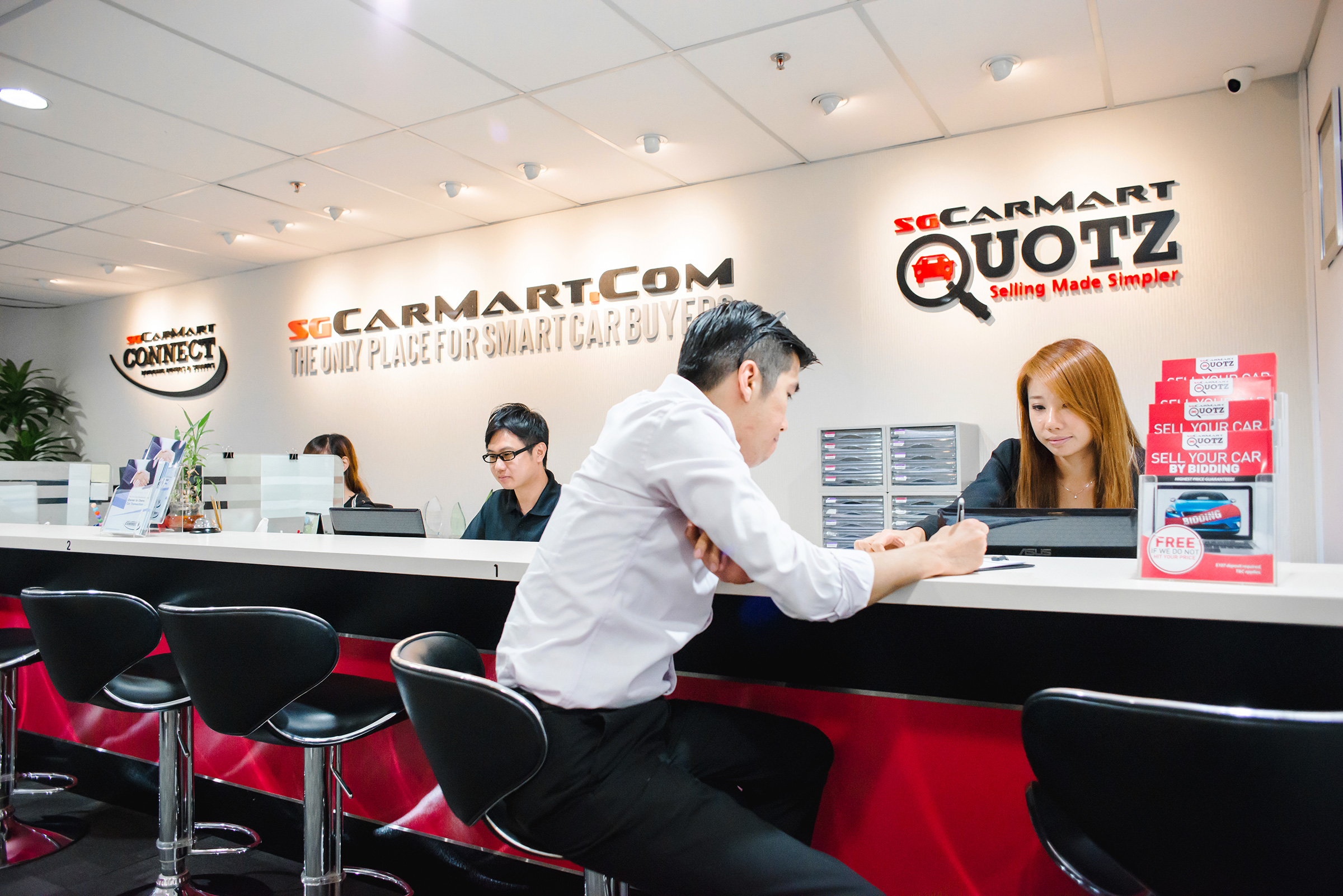 Sell your Car for more Cash
Auction your Car to 500+ Dealers Islandwide. Done in 1 Hour

Highest Selling Price Guaranteed Or Get $100 Free!

Get Cash Immediately, Handover Car After 2 Weeks.

Let 500 Dealers+ Bid For Your Car, with No Obligations To Sell.
Related Categories
Recommended Merchants(View all)