| | |
| --- | --- |
| | |
The Honda Odyssey is a sharp, sleek looking car that is actually quite a looker. It also offers up tons of space, whilst managing to conceal its van-like proportions under its streamlined design. There is an abundant amount of headroom and legroom on the inside, with a lowered floor and power sliding doors making access easy and convenient. While the ride might be a tad stiff, the engine and transmission are very well-suited for family motoring, allowing adequate acceleration combined with good fuel efficiency.
» SPECIAL FEATURES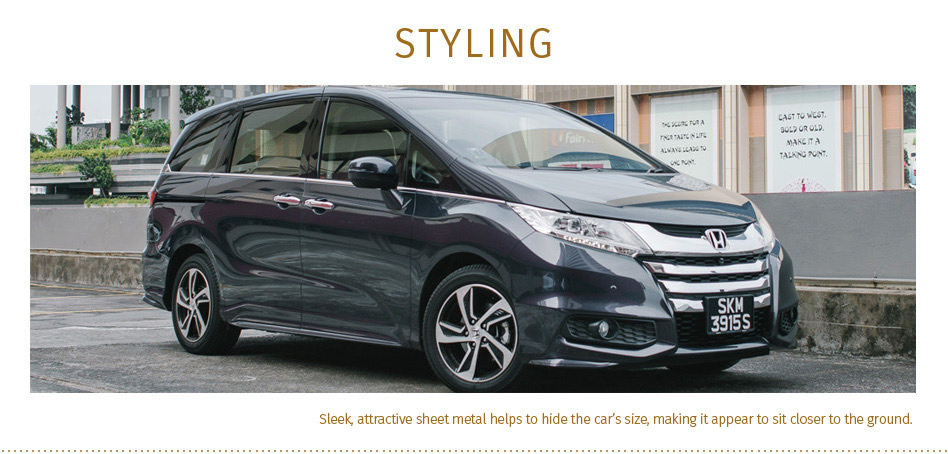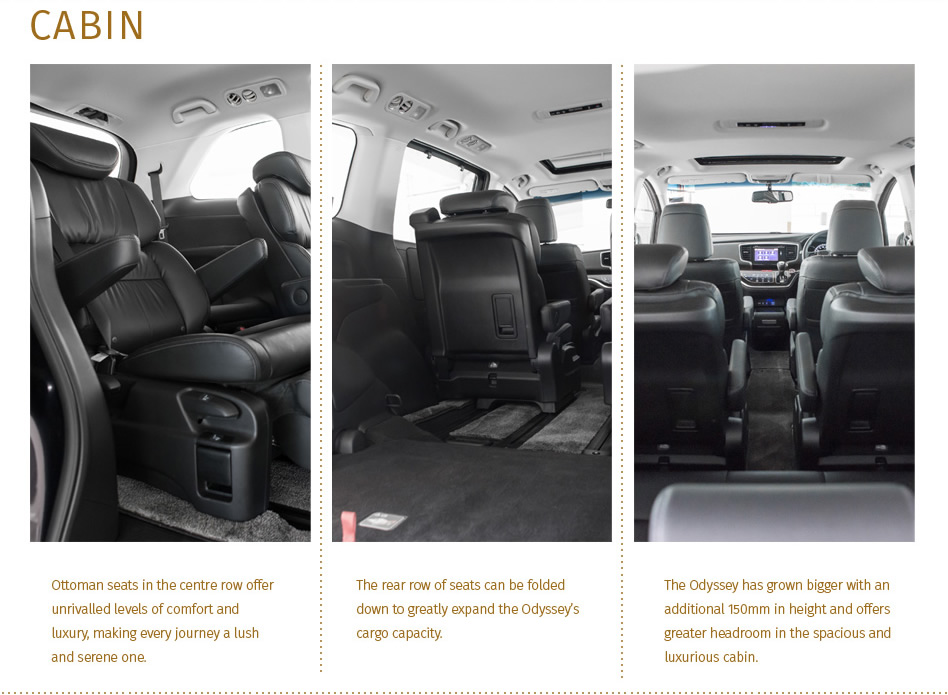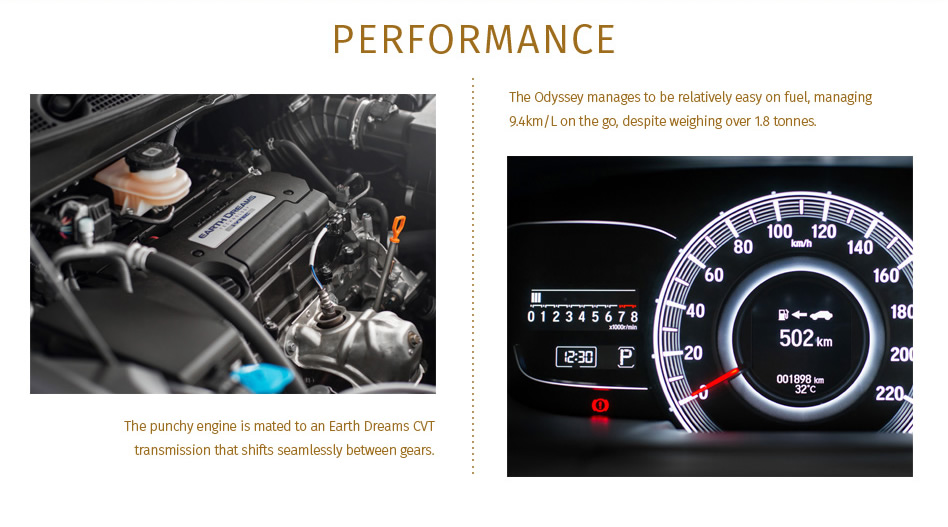 » REVIEWS
» VERDICT
Honda's latest family MPV has grown in all dimensions, particularly in height with an additional 150mm added to the new car. This overhaul grants the new Odyssey a bigger and more spacious cabin, which can fit up to eight people in comfort.

The sleek and streamlined sheet metal of the Honda Odyssey does an excellent job of disguising it's obvious heft, with a deep bumper bar along the side profile that appears to hug to the ground.

Available in two trims, an eight-seater and a more luxurious seven-seater, the Odyssey's key selling point is its luxurious, comfortable and serene cabin. The 2-2-3 seating arrangement in the luxury variant comes with a centre row featuring ottoman seats, offering unparalleled comfort in its segment. The second row can also now slide sideways, creating an unimpeded central walkway to the rear row.

The Odyssey also comes fitted with an array of technological features, such as an all-round camera system that will help drivers navigate through tight spaces and parking lots.

Honda has equipped the new car with the new Earth Dreams CVT transmission, granting seamless gearshifts and offering greater fuel efficiency than its predecessor. Mated to a 2.4-litre engine that delivers 174bhp and 225Nm of torque, the Odyssey feel relatively punchy on the move. And for a car that weigh's over 1.8 tonnes, we managed 9.4km/l on the go, which is commendable for a car its size.

Striking the best balance between comfort, performance and practicality, the Honda Odyssey manages to stand out from its competitors in the large MPV segment.