---
Singapore, Richburg Motors - The
Intelligent Parking System
enables the car to be automatically steered when performing reversed or parallel parking. The driver will only need to specify the desired parking spot on a touch screen and back up the vehicle while continuously checking the surrounding area for safety.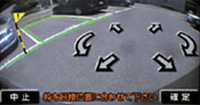 3 Simple Steps
1. Engage Reverse Gear. The system detects the white lines of the parking area and the driver can set the desired destination by using the arrows on the touch screen.
2. The driver applies light pressure on the brake pedal to control vehicle movement and speed; the system takes over the steering and parks the car automatically.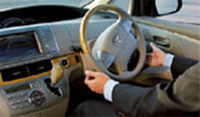 *The driver should continuously check the surrounding area for safety.
3. When the car approaches the desired parking place, the system audibly indicates the end of assisted parking. The driver can then "fine tune" the final position, stop the car and put the gearshift into Park position.
Features of the Intelligent Parking System
1. Audible system
• Stop the car right beside parking space.
• When the driver moves the car into a position where the program can steer the car to the specified place, the system will give out an audible signal.
Caution:
If the driver pushes the button to choose a parking space at an unsuitable place, the system informs driver with a sound until the car is moved to a more suitable place for parking.
2. The system can recognize the white lines of a parking box in parking areas.

3. The system has a touch screen system. The driver can set a specific parking space by touching the screen.
4. The system can steer the car in a semicircle so that the car can be parked in a specified place. The car can be steered in an orbit in either direction.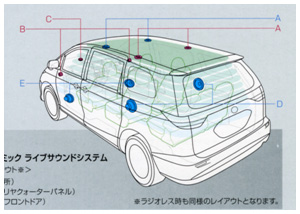 Panaromic Super Sound System with 11 speakers
, the ultimate car entertainment sound system a car owner and movie enthusiast will ever wish for. The 7 speakers and 4 exciters wrap up the entire car produce a dynamic and crystal clear audio.
For a moment the car transform into a mobile theatre with the super sound from the Panaromic Super Sound System and its speakers and exciter. Even the driver will feel like stopping over the car and enjoy the movie.
Install within this NEW Estima Aeras is another amazing driver "helper". The
front camera
hidden beneath the estima "E" emblem on the front grille enable the driver to view the road situation from the monitor screen when stopping over a junction or coming out from an alley.
The
side camera
underneath the side mirror provides an additional field of view so that the driver can see objects that may otherwise be obscured on the left side of the vehicle such as when traversing confined areas like narrow drive ways.
Last of all the back camera definitely will come in handy for reversing and parking.