---
Singapore has more supercars per capita than any other city in the world, and we look at the five most expensive cars ever sold in Singapore.
It should come as no surprise to anyone that Singapore boasts one of the highest supercar per capita figures in the world. It's a fairly common sight to see a row of Ferraris parked outside Grand Hyatt Singapore, or a legion of Lamborghinis roaring around The Fountain of Wealth at Suntec City.
This can be attributed to the high number of super rich individuals in Singapore. In 2014, the Global Wealth report pegs the millionaires per capita figure in Singapore at 10.7 percent, ranking fourth in the world. This means that there are people willing, but more importantly able, to spend big on such supercars. However, due to taxes that include the registration fee, road tax, Certificate of Entitlement (COE),
tiered Additional Registration Fee (ARF)
and customs duty, supercars in Singapore are significantly more expensive than most other places in the world. But given the financial capacity of some drivers to purchase these super expensive cars, multi-million dollar exotic and super rare models still ply our roads.
However, even within the exotic, supercar ranks, not all cars are equal. To borrow a phrase from George Orwell, all supercars are equal, but some supercars are more equal than others. Here are the five most expensive cars ever sold and registered in Singapore:
5.
Pagani Zonda S Roadster - estimated at $2.4 million (inclusive of COE)
The Zonda S Roadster is the convertible version of the Zonda S 7.3, featuring a 547bhp 7.3-litre Mercedes-AMG V12 engine. It was the first Zonda to feature a convertible roof. It carries the same components as the coupe, with its all-carbon central monocoque structure. Each car could also be carefully personalised to the customer's exact demands.
Only 40 of the limited run Zonda S Roadsters were produced, and one of them made its way to Singapore, and was frequently spotted on the roads (originally in yellow, but subsequently painted pink).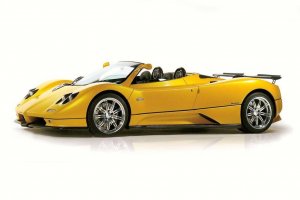 4. Pagani Zonda F - estimated at $3 million (inclusive of COE)

The Pagani Zonda F was designed to reflect the shared philosophy between Horacio Pagani and world champion race driver Juan Manuel Fangio, with the logo, design concept and name entirely dedicated to Fangio. The extremely lightweight car features a carbon fibre body and a 650bhp 7.3-litre Mercedes-AMG V12 engine.

One Zonda F sits among the exotic collection of famed car enthusiast and businessman Tommie Goh, and the car has been spotted on our roads ocassionally.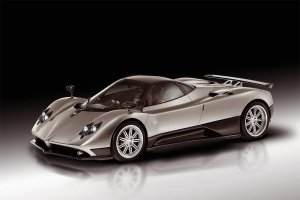 3. Pagani Zonda Cinque - estimated at $3.94 million (inclusive of COE)
A road-going version of the Zonda R, the Pagani Zonda Cinque, was meant to be the final iteration of the Zonda, and only five examples were built. It was built with a very specific request submitted by a Hong Kong dealer - "The most extreme road legal Zonda ever created".
The car is powered by a 7.3-litre V12 engine producing 678bhp, and was the first road legal car to feature a carbon-titanium frame. It was also the first Zonda ever to mount a six-gear sequential transmission, offering the driver an uncompromised driving performance. Word on the street is that one of those five cars has thundered through our CTE tunnel before.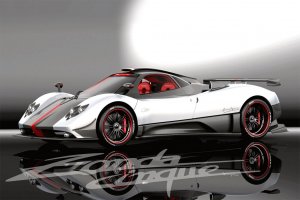 2. Koenigsegg Agera S - estimated at $5.3 million (inclusive of COE)
Registered back in 2013, the Agera S marked Koenigsegg's arrival on our shores, and held the title of the most expensive car in Singapore until its bigger and badder brother came along. The 1,040bhp Agera S boasts a 420km/h top speed and a $5.3 million price tag, and one of only five examples in the world is owned by a Singaporean.
The Agera S was created specifically for markets where E85 fuel was unavailable and thereby rendered the power enhancing flexfuel function of
Agera R
meaningless. It was also the first model to feature the company's revolutionary Hollow Space Carbon Fibre Aircore wheels.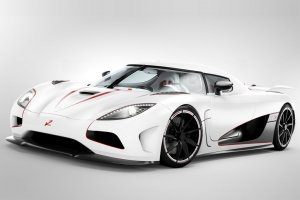 1. Koenigsegg Agera RS - estimated at $6.8 - $7 million (inclusive of COE)
A recently purchased (and registered) Agera RS - one of just 25 cars produced worldwide - is a 1,160bhp monster that is the costliest car to have ever been put on our roads.
Designed to be the ultimate track tool, while still being able to be registered for road use worldwide, the car pushes the boundaries of performance, utilising advanced technology from the
One:1
program while maintaining all the features and functionalities of previous models. It also offers 'everyday usability', with a luggage compartment, rear window, and a detachable and storable hard-top.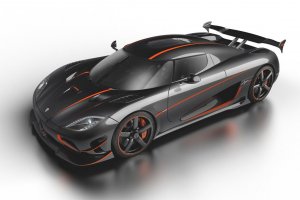 These five highly exotic supercars somehow make the $1 million Ferraris, Lamborghinis, McLarens and Rolls-Royces seem almost paltry in comparison. Here are some cars that presently have listed prices (without COE) that cross the million dollar mark:
Lamborghini Aventador
- $1.58m - $1.88m
Lamborghini Aventador Roadster
- $1.84m
Ferrari F12berlinetta
- $1.5m
McLaren 675LT
- $1.48m
Ferrari FF
- $1.44m
Lamborghini Huracan Spyder
- $1.1m
Lamborghini Huracan
- $1.01m