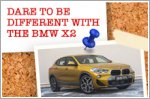 Dare to be different with the first-ever BMW X2
07 Sep 2018 | Desmond Chan | 4,164 views | Features
Instead of following convention and being a face in the crowd, here are five instances where individuals choose to fight normality and dare to be different.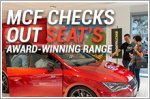 MCF checks out SEAT's award-winning range
04 Sep 2018 | Nigel Yong, Photos by Low Fai Ming | 5,675 views | Features
The MCF Hangout with SEAT gave members an opportunity to get up close and personal with the Ateca and Arona, as well as the rest of its award-winning lineup.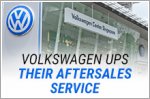 Volkswagen ups their aftersales service
21 Sep 2018 | Text and Photos by Idris Talib | 4,023 views | Features
Servicing and maintaining your Volkswagen is now more rewarding, thanks to Volkswagen Centre Singapore's latest selection of aftersales packages.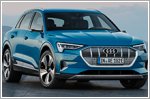 The Audi e-tron - What you need to know
24 Sep 2018 | Julian Kho in San Francisco, California | 750 views | Features
We dig deep to find out more about the Audi e-tron SUV so you can be fully equipped with the knowledge of the full-electric car.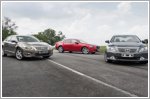 Is Nissan and Toyota losing their magic here?
20 Sep 2018 | Soh Chee Lip, Photos by Low Fai Ming | 5,926 views | Features
The popularity of Nissan appears to be going on a steady downward trend in Singapore but does that mean that you should avoid buying them altogether?