---
The Suzuki Vitara is a straightforward vehicle that doesn't pretend to be something it isn't.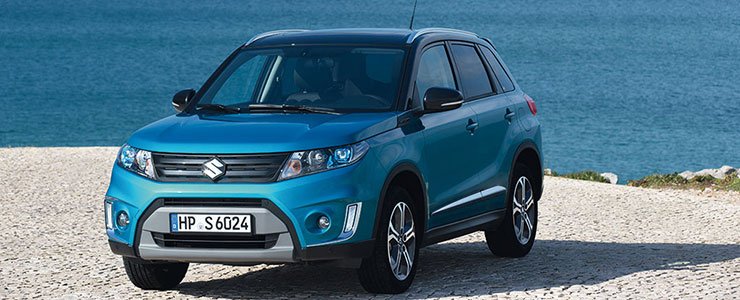 The Vitara first saw daylight in 1988 when it made its worldwide launch. Now that it's
finally back
, it seems Suzuki has done more than it should to ensure that the compact SUV doesn't lose its off-road heritage.
If the Vitara were a person, it would most certainly be a Eurasian. It has a mixed ancestry of Japanese heritage with European, rugged good looks. Not to mention that the car was manufactured in Hungary.
Whatever the race or religion, Suzuki's new compact SUV Vitara has managed to slot itself aptly in a segment that is slowly but steadily forming a lucrative slice of the local market.
Designed to offer family practicality and a dash of off-road prowess, which we tried in a small circuit, this muscular no-nonsense car is the kind of vehicle everyone wants to be friends with. In fact, with its humble and honest nature, good looks and generous space, the Suzuki Vitara is like a big family hatchback, and then some…
Exterior
As what you'd expect from a mix of Japanese and Hungarian, the car appears to be good-looking, with a hunkered stance that resembles the
Range Rover Evoque
. In fact, it resembles nothing like its predecessor, with a front fascia that's more coherent and less conservative.
Measuring 4,175mm long, 1,775mm wide and 1,610mm tall, the Vitara sports a shorter and more muscular proportion. Not to say it also has a more modern appearance compared to the
S-Cross
- the car it shares the same architectural platform with.
Attractive colours such as the Atlantis Turquoise and the Horizon Orange, accompanied by roof rails and available two-tone rooftop and side mirror caps (black or white), front grille and fenders (black, white and chrome) see to the aesthetical appeal.
You could opt for the monotone look, but you'd be dubbed as a boring driver with the car's outdoorsy disposition.