The Land Rover Discovery is a beautiful beast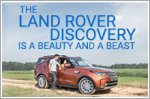 28 Nov 2017 | Features
The Land Rover Discovery is a beautiful beast that can take you and the missus from the jungle to the restaurant without ever feeling out of place.

The launch of the new Toyota Vios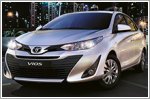 18 Dec 2017 | Toyota News
The Toyota Vios returns with a new cutting-edge exterior design, modern interior features and a Euro 6 compliant 1.5-litre engine.
Trains and selected bus services hours extended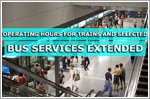 18 Dec 2017 | MRT News
Trains on the NEL, DTL and the Sengkang-Punggol LRT, and 24 bus services will run longer on the eve of Christmas and New Year.
Rolls-Royce Phantom to make U.S.A premiere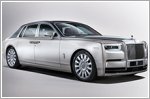 18 Dec 2017 | Rolls-Royce News
Now open to the public, The Gallery boasts a collection of the most acclaimed automobiles in the world, including the 2018 Rolls-Royce Phantom.
Grab adds to its on-demand bus service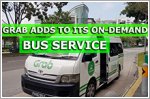 18 Dec 2017 | Other News
GrabShuttle Plus, on-demand bus service, is now available in Sengkang and allows users to travel between the town and Punggol.
Polestar 1 initial launch markets announced
18 Dec 2017 | Volvo News
The new electric performance brand of Volvo Cars has announced the initial launch markets for its highly anticipated first car, the Polestar 1.
Aston Martin officially returns to Newport Pagnell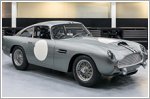 18 Dec 2017 | Aston Martin News
Newport Pagnell officially becomes Aston Martin's second production facility, another landmark in the company's Second Century plan.
This is our editorial team. They will be more than happy to feature all the latest cars and news. Write to our editorial team if you have a question to ask.