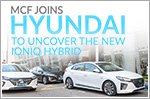 Here's getting to know the Hyundai Ioniq Hybrid
15 May 2017 | Text by Desmond Chan, Photos by Low Fai Ming | 7,308 views | Features
The MCF Hangout with Hyundai gave guests the opportunity to learn more and test drive the brand new Ioniq Hybrid, the brand's very first electrified offering.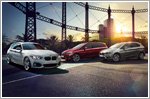 22 May 2017 | Text and Photos from Performance Motors Limited | 665 views | Features
Significant savings, great mileage and enjoyable driving. Take advantage of rebates before car prices rise in 2018.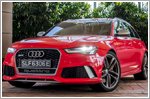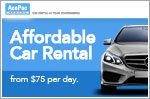 Car rental at your convenience
19 May 2017 | Text and Photos by Acepac Rental | 1,675 views | Features
Acepac Rental aims to be the car rental company of choice to satisfy the diverse needs of a growing number of car renters in Singapore.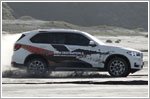 18 May 2017 | Text by Ben Chia, Photos by Ben Chia and BMW. Direct from Surabaya, Indonesia | 3,521 views | Features
BMW demonstrates the prowess of its xDrive all-wheel drive system across its SUV range with the BMW Destination X Bromo Driving Experience 2017.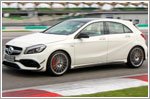 Pushing performance limits with Mercedes-AMG
16 May 2017 | Text by Nigel Yong, Photos by Mercedes-Benz. Direct from Sepang International Circuit, Malaysia | 4,693 views | Features
We push a number of Mercedes-AMG cars to the limit on the Sepang International Circuit at the Mercedes-Benz Driving Experience 2017 and this is what we learnt.