Don't overlook
these

five features

in your car
These five safety features often fly under the radar but when the need arises, you'll be glad you invested in a car that has them.
High-strength steel
High-strength steel is not only lighter, but is also up to six times stronger than conventional steel. This, coupled with features such as a network of seven airbags, ensures the best possible protection for all passengers in the unfortunate event of an accident.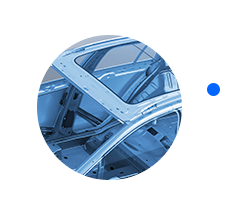 Electronic Stabilisation Programme
An Electronic Stabilisation Programme (ESP) helps prevent the vehicle from veering off-course. Sensors on each wheel monitor their rotation while the system adjusts engine output and brakes individual wheels when it detects skidding, so the driver always remains in full control.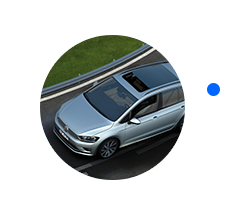 Automatic post-collision braking system
An automatic post-collision braking system self-initiates the braking process after the car gets into a collision and slows it down to 10km/h. This reduces the severity of subsequent collisions and enables the driver to pull over safely.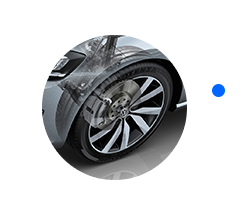 Electronic parking brake
An electronic parking brake with the Auto Hold function helps prevent the car from rolling backwards on a slope. The absence of a conventional handbrake lever also frees up additional storage space on the centre console.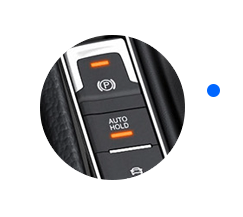 Proactive occupant protection system
The proactive occupant protection system comprises several safety features, including a strong bodyshell, an advanced seven-airbag system, active head restraints and an intelligent seat belt package. If the system detects potential accident situations such as hard braking through an activated brake assistant, seat belts in the front are automatically pre-tensioned to ensure maximum protection. In the event of a highly critical and unstable driving situation - such as severe oversteer or understeer with ESP intervention - the system closes all windows and the sunroof, leaving a small gap. This enables the head and side airbags to absorb crash energy optimally and perform at their maximum effectiveness.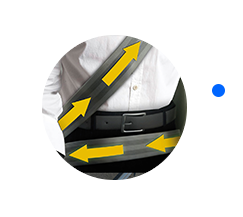 If you're in the market for a car that offers these five commonly overlooked but highly important safety features, you can check out the
Volkswagen Sportsvan
.
The Sportsvan's safety features have been put in place to ensure the best possible protection for all passengers in the unfortunate event of an accident. They are also testament to the strength and reliability of German engineering through Volkswagen.
For more information on the Volkswagen Sportsvan, please visit the
Volkswagen website
or head down to the Volkswagen showroom to check it out.