Time to sell your car? Here are some facts to guide you along the selling process, using the method that suits you best.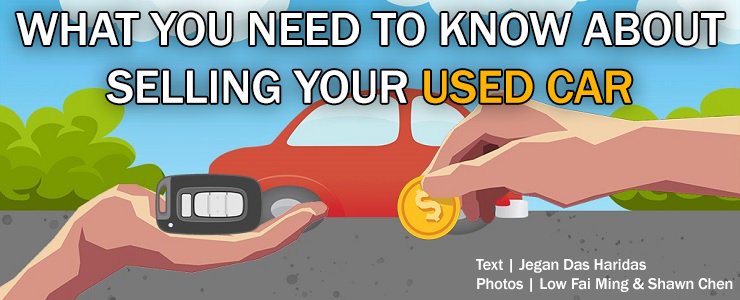 With the rise of the internet, selling your car has never been easier. The conventional methods are selling to a used car dealer or to a direct end-consumer. You can also consign your car to an agent to negotiate and handle the paperwork for you.
Selling to used car dealers
The most common method people use to sell their vehicles. After all, dealers would buy almost any car placed in front of them. Car dealers have their ways to recondition cars, even if they are scratched or dented.
It is advisable to check with several car dealers on the selling price of your vehicle, because they usually have a few tricks up their sleeves to sweet talk sellers into selling their cars at a not-so attractive rate.
Pros
Selling to a dealer is absolutely hassle-free. If your price is low enough, you will be treated like royalty. Dealers will go all out, providing you with door-step service and handle all the documentation of the sale. Selling to a dealer is safe and simple. Your car will be sold within a few phone calls.
Cons
The single biggest disadvantage of selling to a dealer is the relatively low price offered. Dealers act as middlemen who buy your car at a low price and sell it for a profit of at least $2,000.
The profit will account for the dealers' overheads such as rental, salary and other bills. Not to mention the risk of uncertain market conditions, which may translate into deficits if they are unable to sell the car off.
Always be cautious when signing any document with a used car dealer. They are very experienced in the complex field of motor trade and you can easily be short-changed. Always insist on all verbal agreements to be written down.
Selling to direct end-consumer
Selling your car has never been easier with the help of the internet. Car sellers can simply
post an ad
online and wait for calls from potential buyers.
The legal documentation process has been streamlined and the presence of online platforms, like sgCarMart, connects buyers with sellers directly without the need for middlemen.
Pros
By eliminating the need of a dealer, car owners can fetch a higher selling price. This is the sole advantage, but a really significant one at that. After all, a seller would always want the highest price possible for his/her car.
Cons
When conducting an owner-to-owner sale, all administrative work will have to be settled independently. In short, a bit more work has to be done. Time could also be wasted after several viewings and test drives. Selling a car is not an easy feat.
It is also crucial that the car seller knows his/her stuff to ensure a smooth transfer of ownership. One not so familiar with the exact procedure may forget certain necessary documents, causing inconvenience to the buyer. It is common for ill-informed sellers to encounter difficulties during this process.
Selling through consignment agents

Consigning your vehicle is allowing a dealer to sell the vehicle on your behalf, while retaining its legal ownership until it is sold. Depending on how the dealers work, you may or may not be able to leave your vehicle at their showroom.
You can check out the
List of Consignment Agents
that's available here.
Pros
Consigning an agent to sell your vehicle on your behalf leaves you with much less work to do. Agents will do the paperwork and get in touch with potential buyers for you. All you have to do is show up with your vehicle should the dealer not require it to be in the showroom.
Agents have vast experience in what they do, so you can expect that they do a good job in promoting your vehicle. They also do touch-ups to the vehicle upon request, which will, in return, knock a few dollars off your asking price. Of course, this should speed up the sale process and sellers are not obligated to do it.
Cons
Dealers will usually take a cut from the sale of the vehicle, ranging from a flat fee of $500 to one percent of the selling price, depending on the agreement.
It is also slightly inconvenient should you be allowed to drive your vehicle while the sale is still ongoing. This means several trips to the showroom to allow buyers to have a look at your car. This could go on for weeks, if not months, and is very time consuming.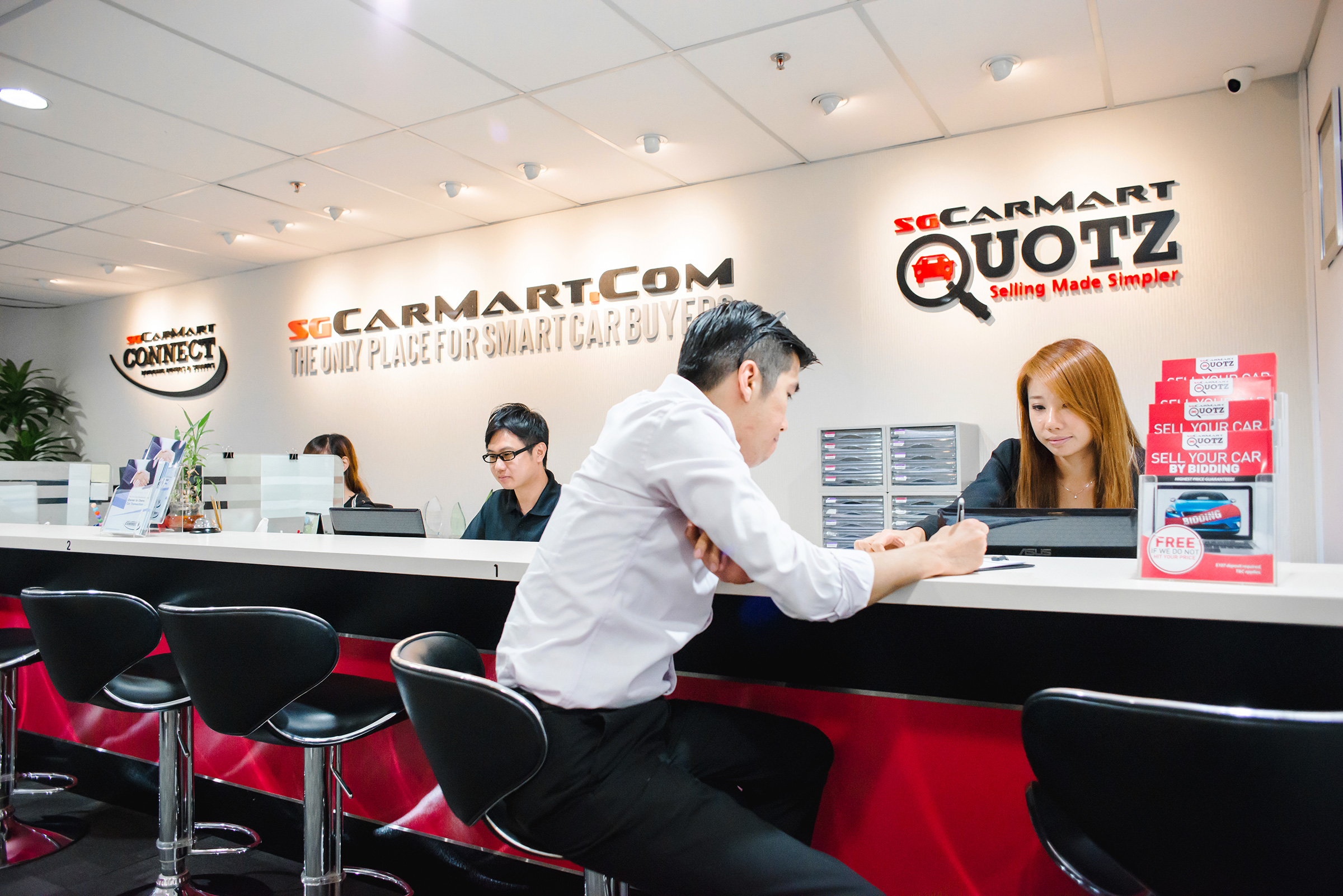 Sell your Car for more Cash
Auction your Car to 500+ Dealers Islandwide. Done in 1 Hour

Highest Selling Price Guaranteed Or Get $100 Free!

Get Cash Immediately, Handover Car After 2 Weeks.

Let 500 Dealers+ Bid For Your Car, with No Obligations To Sell.
*This article was updated on 15th March 2018.
Related Categories
Recommended Merchants(View all)