---
Autoimage's latest audio concept store features a splendid system for you to get a quotation and audition your desired setup accurately within minutes.
Audio is an interesting topic, everyone enjoys quality audio, but most people aren't really certain of what they want when it comes to audio systems. In a typical situation, a trip to a car audio shop will likely consist of more explanations and recommendations by the salesperson than any actual decision making. Even if you want to, many shops simply aren't equipped for you to audition the audio system that you are eyeing.
Forget all of that.
Autoimage
's new
Esatto
and
Passione
audio concept store is not only equipped with a sophisticated demo room, it also adopts a revolutionary system that allows all customers to receive a quotation within minutes.
Searching for the perfect audio setup is easy
Trust us when we say this - choosing the perfect audio upgrade at Autoimage is easy. Within the first minutes of entering the store, you'll be able to find out about all the audio packages available for your car and the prices of them.
As we walked past the glass door, we were greeted by Autoimage's Ted, whose first question was "what car do you drive?". After a few taps on the touchscreen at the counter, audio upgrade packages were displayed on the screen in detail - including the prices. There really is no ambiguity when it comes to the packages offered. Once you have decided on one, a quotation tailored to your car make and model will be printed out and handed to you for reference.
Along with all the details on the quotation, is a demo code. The demo code enables Autoimage's staff to configure the demo system to let you audition the exact set up that you have picked for your car. Take a seat in Autoimage's demo room and you'll simply have to connect your phone to the Esatto Digital Signal Processor in the room, and play your favourite song.
Once you have made up your mind, all you have to do is to hand over the quotation to one of the staff, and they can start working on your car right away.
The perfect team to complete the perfect audio installation
Even the best car audio equipment requires installation and tuning that is on par in order to give the best results.
That is why, at Autoimage, Ted places a huge focus on the skills and knowledge of his team. In fact, being the
Southeast Asia regional distributor
for Esatto and Passione products. Autoimage also conducts comprehensive workshops to train the installers from both local and overseas dealers.
Autoimage believes in teaching from the fundamentals, all the way to more advanced topics to ensure proper understanding of how audio equipment such as speakers work. Only with a complete understanding of topics on electricity and sound frequency, can the staffs accurately set up an audio system to the customer's needs and preferences.
Fully-equipped concept store and workbays
Autoimage's new concept store is born out of the collaboration between it and Carlsantoelectro South East Asia, serving not only as a local showroom and installer for Esatto and Passione products, but also as a regional office. Workshops, research and development of products as well as regional meetings will be held at this well-designed location.
Customers can take a break at the fully-furnished, air-conditioned lounge where they can see their cars being worked on. With free WiFi, wireless printer and scanners available for customers, you can even catch up on your busy work schedule while your car's audio system is being upgraded. Free flow drinks are also available for you to quench your thirst.
The working bays at Autoimage's concept store are also well-equipped, the entire work area is air-conditioned and lined with non-slip flooring, exhaust fumes from cars are also evacuated through a ventilation system to ensure a clean and safe working environment. Drive an electric car? No worries, the workbay is equipped with electric car charging facilities to recharge your car while it is being worked on.
The best Italian car audio brand
Get onto Google and search for 'Italy car audio' and the first organic result will be
Esatto
, followed by
Passione
. There is no doubt that Esatto and Passione are at the peak of the car audio industry, and it is easy to see why.
At Autoimage, there are several display cabinets lined with Esatto and Passione speakers and DSPs, along with several factory audio equipment removed from various brands of cars.
When comparing an Esatto or Passione speaker to factory components from prestigious brands such as Ferrari, Mercedes-Benz and BMW, you can clearly see what you are paying for.
Esatto and Passione speakers are crafted in Italy, with the highest quality materials and finishing to produce their distinctive, exquisite sound. In fact, if you were to observe the local used marketplace websites, you would notice that products from Esatto and Passione are usually snapped up within hours to merely a couple of days upon listing!
Despite its fine quality, these audio products cater to all sorts of budgets, starting from as low as $280.
Well, simply reading this article wouldn't allow you to experience the premium sound quality of Esatto and Passione, that's why, you should make a trip down to Autoimage and listen for yourselves!
Autoimage Enterprise
is located at 159 Sin Ming Road, Amtech Building, #01-09 Singapore (575625). It is open from 9:00am - 6:00pm from Monday to Saturday and 10:00am - 3:00pm on Sundays. The team can be contacted at 9226 9222 / 6455 5031.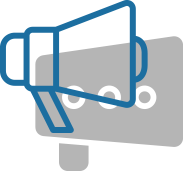 Upgrade your car's audio system from just $280! Book an appointment via WhatsApp now!
Address
:
159 Sin Ming Road #01-09 Amtech Building S(575625) (map)
Opening Hours
:
9am - 6pm (Mon - Sat) 10am - 3pm (Sun) Closed on PHs
Phone
:
92269222 / 64555031