At Infratint, you can be sure of high quality products and outstanding workmanship, delivering customer satisfaction for years to come.
Given Singapore's humid climate, blistering heat and blazing sunlight, many drivers have realised the importance of having a good solar film for their car.
Fitting your car with a solar film has numerous benefits. It'll help to reflect away some of the heat to reduce the overall temperature build-up within the cabin. Also, it'll protect interior surfaces from degradation that comes with regular exposure to high temperatures and UV rays.
And, it's beneficial to you as a driver, as well as the other passengers in the vehicle. Solar film can protect from harmful UV rays that can cause heat rash, sunburn, as well contributing to potential skin cancer. It'll also help with you eyesight, too! With the glare of the sun minimised, you'll be less likely to have to always squint your eyes, or damage your eyes with direct exposure to bright sunlight.
Looking for a dedicated team of trained specialists to deliver you the ideal solar film solution? Then, you should check out Infratint. We spoke with Infratint Head Sherman Chan (SC) to find out more.
SGCM
: How did you get into the solar film business?
SC
: Since young, I've had a strong passion for cars, and had set my kind to enter the automotive trade since my secondary school days. Coming from humble beginnings and facing many obstacles during my teens and early twenties, I nonetheless decided that I wanted to give it a shot. I managed to start Infratint by gathering loans from friends.
SGCM
: What were things like during the initial startup stage?
SC
: It was definitely challenging, especially when you don't even have the support from family members. For the first few weeks, we spent every day just practising the installation process until we reached a level that all of us were happy with, from the perspective of a car owner. I strongly believe that if we do things properly and to a high standard, people will enjoy and appreciate their tinted windows, and will keep coming back. Till date, I have customers who have tinted their 10
th
car with us.
SGCM
: What's unique about Infratint compared to others in the industry?
SC
: Our products are rigorously tested and custom-developed for Asia's searing heat and humid weather. And, we also regularly feedback and work with our manufacturer to tweak our winning formula. Thus, we are always improving the product. But we also place a strong emphasis on customer service. I always aim for 100% customer satisfaction in terms of both product and service.
SGCM
: What does customer satisfaction mean to Infratint?
SC
: We try to ensure that every customer leaves our shop with a smile, and happy with their purchase. In this trade, much is dependent on workmanship. Even the most skilled solar film installers in the world may not be able to always guarantee 100% perfection without any mistakes. In the event that there is an issue that lies on the product or workmanship, we will of course take responsibility and rectify the issue until things are right. Meticulous workmanship is what allows us to make sure that our customers are always satisfied.
SGCM
: Quality service is always the key for businesses. How do you maintain it?
SC
: At Infratint, we always believe in creating a conducive and happy environment for both customers, and also our staff. For customers, we always want to put ourselves in their shoes, and focus on the specific needs of our customers. Also, the management team also makes sure that we put staff first. This is our company's culture, our DNA, and that's key to our business.
SGCM
: Infratint has been in business for 15 years. What motivates you and the team to keep going?
SC
: Our strong passion for cars and all the positive reviews from our customers. It always gives us a great sense of satisfaction when customers are happy with their purchase.
SGCM
: Do you have any advice for new automotive service providers and workshops?
SC:
Always believe in what you want to do, and keep a positive mindset. And most importantly, you must put in a 1,000% effort to make it successful.
Infratint Automotive Film
is located at 32 Old Toh Tuck Road, I.Biz Centre, #01-10. To find out more about the products, you can visit
www.infratint.com
.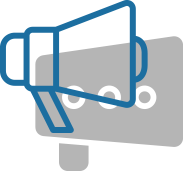 Save up to $250 on Infratint PLATINUM99 Solar Films.
Get a quote via WhatsApp for your car now! 
Address
:
32 Old Toh Tuck Road #01-10 I.Biz Centre S(597658) (map)
Opening Hours
:
10am - 6pm (Mon - Sat)
Phone
:
94560888 / 65151751