---
Pan Pacific continues to grow its fleet of vans, lorries and trucks to meet the growing demand for commercial vehicle rentals.
With the ongoing COVID-19 pandemic, the roughly two-month Circuit Breaker period here in Singapore, as well as the ongoing Phase 2 period, it's perhaps no surprise that delivery services have seen a notable uptick this year. With people staying home more, we have been relying more on delivery services to get everything from daily groceries, family meals or even doing our Christmas shopping now.
Understandably, the demand for commercial vehicles has also seen a major uptick in 2020, and this demand will continue to be high into 2021.
Pan Pacific Van & Truck Leasing, one of the largest commercial vehicles rental firms in Singapore, has continued to grow its fleet and services to meet this increasing demand.
Meeting growing demand for commercial vehicles
While many companies may have found 2020 to be rather challenging, business for Pan Pacific actually grew significantly this year, with an increase by about 80%. With a significant uptick in demand due to a surge in delivery services, existing clients have been asking for more vehicles, but there have been many new clients as well.
The company has actually stopped short term rentals, to cater to more long-term rentals. Afterall, it has to meet high demand with limited supply.
To meet growing demand, Pan Pacific has already committed to expanding its fleet by 20% in 2021, with an estimated total of 2,400 vehicles by next year. Leveraging on its exclusive partnership with Borneo Motors Singapore, Pan Pacific already has added a new batch of vehicles to its fleet.
The new vehicles will mostly be diesel, but the company is also looking to expand its fleet with electric vehicles as well.
Digital advancement to offer better customer service and business solutions
Pan Pacific also continues to expand its capabilities. There has been increasing technology integration when it comes to its fleet services.
These days, client demands are changing. Clients want vehicles fast, in good condition and also demand high standards of service. Using modern technology has allowed Pan Pacific to meet these demands.
Pre-scheduled servicing appointments help to minimise any wasted employee hours, thus businesses can plan ahead of time and not compromise on service standards.
Pan Pacific also employs a state-of-the-art fleet management system that delivers real-time information about each vehicle, allowing route optimisation, tracking vehicle mileage and evaluating individual driver performance.
Aftersales service is also key, and it's something that Pan Pacific is focused on continuing to build on. The company is also expanding capacity at its Loyang workshop.
Additionally, Pan Pacific is also in the process of increasing its overall capacity and service offerings. A new building in the Leng Kee area is slated to be completed in the next few years, and this will serve as a centralised headquarters for a variety of services. On top of quick servicing, it will also serve as a showroom for commercial vehicle sales and rentals, as well as other sales and after-sales services.
To find out more about Pan Pacific Van & Truck Leasing, you can contact the company at 8482 3003, or visit the sales office located at 52 Joo Chiat Road Singapore (427374). You can also email the company at sales@panpacificleasing.com.sg.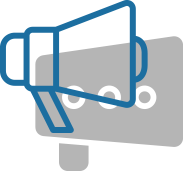 Enjoy attractive rates for brand new & used commercial vehicles.
Get a quote on leasing rates via WhatsApp your now!
Address
:
52 Joo Chiat Road S(427374) (map)
Opening Hours
:
9.30am - 6.30pm (Mon-Fri) 9.30am - 1.30pm (Sat) Closed on Sun & PHs