---
Established in 1970, Green Star Spray Painting is highly skilled in panel beating, custom bodykit works and spray painting, ensuring the best results.
Managed by husband and wife, Mr. Roger Tan and Ms. Janice Tan, Green Star Spray Painting is a skilful workshop that offers a wide variety of services to bring your car back to beauty. Unlike other workshops,
Green Star Spray Painting
believes in absolute control over the process of a car bodywork repair and paintjob.
That is why the entire process - from panel beating and body filling, to colour mixing and spray painting - are all done under one roof, under the keen eye of Roger, to ensure the absolute best results.
50 years of excellence in the industry
Established in 1970, Green Star Spray Painting has been around for decades, constantly striving to provide better service and proficiency. The quality of work done can be seen from the sheer number of satisfied customers it has.
There is a reason for its expertise. Unlike most modern shops that simply rely on the latest technology, Roger is backed by a strong foundation of knowledge and skill imparted by his father, the founder of the shop.
Roger started learning the ropes in his early teenage years. Trained by his father from a young age, he is proficient in not just spray painting, but also panel beating and colour mixing. Every single worker on the team at Green Star Spray Painting was handpicked by Roger in order to produce the best results.
Managed by someone who has almost 30 years of experience in the industry, you can be assured, every single car that enters Green Star Spray Painting will leave only with the highest quality of work done.
Get your damaged car repaired to perfection - all under one roof
By entrusting your car with Green Star Spray Painting, you do not have to worry about unnecessary mileage and risk added to your car. Every single part of the process of the repair, from start to finish, will be done in house, without the need for your car to be driven to other locations.
Services it provides includes panel beating and welding, vehicle spray painting, colour matching, assembly and customisation of body kits, special customised spray painting projects, as well as vehicle insurance claim.
Roger and his team are trained in panel beating and are able to skilfully massage damaged sheet metal back to shape. In fact, when a damage car enters the shop, he will assess the damage and advise the best solution. In his own words, "Not all damages require a complete part replacement. We would recommend for the damage to be repaired, helping customers to keep the costs low whenever possible."
Hence, whether it is a simple ding, a serious damage that require panel beating and replacement of parts or to install a customised widebody kit, complete with a unique paintjob, Green Star Spray Painting will be able to get it done - all under one roof.
Quality paintjobs starts with quality material and skilful expertise
A true-blue craftsman, Roger gets in on the action and does the work alongside his team. While you might think that all a quality paintjob requires is simply modern high-tech equipment, you couldn't be more wrong.
While Green Star Spray Painting uses a computerised paint mixing software and paint from Spies Hecker, one of the largest suppliers of paints with a long history, it also takes a keen eye to mix the perfect paint to match the colour cars that aren't showroom fresh.
As the paint colour on a car gets seasoned over time due to the UV rays from the sun as well as other contaminants, it takes experience and skill to mix up a batch of paint that matches the one on the car - nope, simply relying on the computer just wouldn't cut it.
Roger believes that spray painting is a skill that requires much practice in order to perfect, and is always happy to impart his skills to the next generation. Believing that it is a good skill for the younger generation to have, Roger has taught many students who are willing to learn - including youngsters from the boys home that his police officer customer had introduced. In fact, some of his students have since started their own spray painting businesses.
Customised services to fit all your needs
Green Star Spray Painting is able to tailor a paintjob to suit its customers' needs. Should you wish to opt for a different brand or grade of paint and lacquer, it can be achieved with the appropriate top-up to make up for the difference in material costs.
If you have purchased a set of bodykit that requires some customisation done in order to be installed, you can approach them as well. Green Star Spray Painting is experienced with custom bodykit works.
Hence, whether it is just a simple tweak so that it fits perfectly, or serious customisation work such as making a widebody kit narrower in order to pass the scrutiny of the LTA, it can all be done here.
Should you wish to go for a unique colour or customised paintjob, Green Star Spray Painting is able to meet your needs as well.
With a high level of expertise, it is no wonder that Green Star Spray painting is trusted by customers. It has also achieved recognition from the public, receiving prestigious awards such as Singapore Outstanding Enterprise 2015, Asia's Top 80 Achievers 2016 as well as
sgCarMart's Starmerchant Award
in 2014, 2015 and 2020.
Green Star Spray Painting is located at 3011 Bedok Industrial Park E #01-2004, Singapore 489977. It is open from 9:00am - 9:00pm from Monday to Saturday and 8:00am - 6:00pm on Sunday. For more information, you can visit its
website
and
Facebook page
, or reach it at 9794 6306 / 65463092.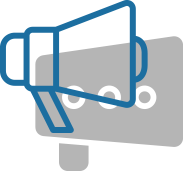 Respray your whole car from as low as $800 only.
Get a quote via WhatsApp for your car now!
Address
:
3011 Bedok Industrial Park E #01-2004 S(489977) (map)
Opening Hours
:
8am - 9pm (Mon - Sat) 8am - 6pm (Sun)
Phone
:
97946306 / 65463092