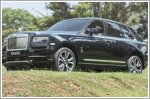 26 Apr 2019
There's no denying the luxury, refinement and off-roading ability the Rolls-Royce Cullinan affords.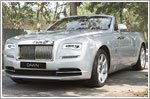 26 May 2017
Strikingly beautiful, incredibly comfortable, effortlessly quick and a pleasure to drive, the new Rolls-Royce Dawn is anyone's dream machine.
19 Aug 2015
British super-luxury carmaker Rolls-Royce has made some visual and technological improvements to its best-selling model, the Ghost Series II limousine.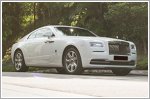 13 Jun 2014
We sample the most powerful and dynamically-tuned Rolls-Royce to find out how it's like to roll in a Rolls - as a driver.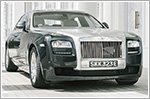 26 Jun 2013
The Rolls-Royce Ghost may be the smallest in the luxury carmaker's lineup but it's definitely larger than life because every inch of it is simply gorgeous.
This model is no longer being sold by local distributors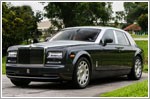 06 Dec 2012
Few cars and brands are as internationally recognisable as the Rolls-Royce. While not everyone may be able to spot the difference between the Phantom and the Ghost, the average man in the street will ...
This model is no longer being sold by local distributors