---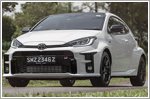 28 Jun 2021
The long-awaited Toyota GR Yaris has received a lot of raving reviews, but can it survive the roads of Singapore? We take the hot hatch out to get some answers.
This model is no longer being sold by local distributors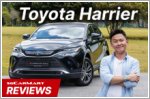 09 Apr 2021
The Toyota Harrier will ferry your family around in a luxurious manner without asking for too much.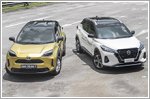 10 Mar 2021
The Toyota Yaris Cross delivers superior fuel efficiency, while the Nissan Kicks e-POWER impresses with its overall quality and refinement.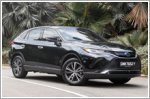 18 Feb 2021
A refined drivetrain, luxurious materials in the cabin and impressive tech features make the Toyota Harrier an impressive SUV.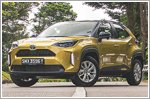 11 Feb 2021
With ample equipment, an easy drive and outstanding efficiency, the new Yaris Cross is a stellar choice for the younger, bolder driver.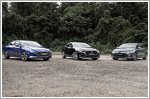 26 Jan 2021
Is the new Hyundai Avante the new standard to meet, or will the Mazda3 Sedan and Toyota Corolla Altis still prove to be compelling choices?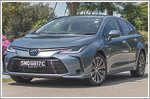 31 Jan 2020
The all new Toyota Corolla Altis Hybrid is certainly a compelling and appealing option, thanks to its excellent fuel consumption, high equipment levels and comfortable drive.
29 Jan 2020
Built on the TNGA platform, the new Toyota Corolla Altis delivers better ride comfort and improved safety, while retaining its hallmark practicality and ease of use.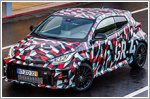 20 Dec 2019
The Toyota GR Yaris in its prototype form performs like an everyday sizzling hot hatch that never fails to entertain.
Julian Kho in Estoril Circuit, Portugal | 19,878 views |
Toyota Reviews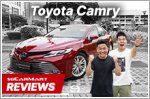 04 Dec 2019
The all new Toyota Camry is a good-looking and comfortable-driving family sedan that stands out amongst its peers.
This model is no longer being sold by local distributors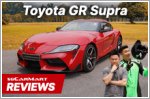 28 Nov 2019
The all new fifth generation Toyota GR Supra is a two-seater coupe that combines the best of German technology with Japanese reliability.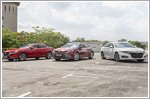 20 Nov 2019
The Honda Accord goes head to head with familiar foes, the Mazda6 and Toyota Camry, for segment supremacy.
11 Oct 2019
With its gorgeous sheet metal and sharp driving dynamics, the new Toyota Supra still manages to set itself apart and be something special.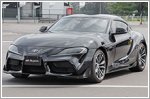 02 Sep 2019
The 2.0-litre Toyota GR Supra may be slower compared to its 3.0-litre brethren, but it feels lighter and more agile on its feet.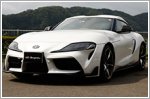 23 Aug 2019
The fifth generation Toyota GR Supra is an everyday sports car that's engaging to drive on the track.