---
Those looking for a polished, impressive executive sedan with state-of-the-art technology can prepare to have the new E-Class at the top of their shopping list.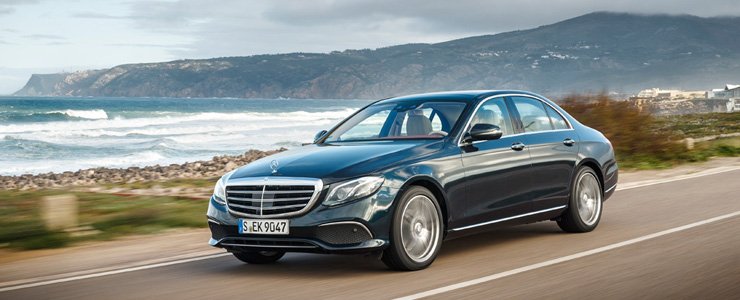 As some of you may know by now, the arrival of the all new Mercedes-Benz E-Class is marked by the debut of some of the brand's most cutting-edge technology.
But making the headlines is the introduction of a quiet and efficient new four-cylinder diesel engine, which complements enhanced aerodynamics and the reduced weight of the executive sedan that results in a leaner E-Class than ever before.
Having already sampled the
E300
, we took this E220d variant out for a spin to find out.

Up close and Personal
A thorough redesign sees the new E-Class take on a more dynamic form than its predecessor in a bid to appeal to a younger demographic.
With its huge grille, long bonnet and tapered rear end, the car has a strong resemblance to the rest of the Mercedes family now.
The themes introduced on its C-Class and S-Class brethrens give the new executive sedan a classically handsome look. The lines all seem functional and intentional, and the proportions balance well.
Combining very high standards of material and build quality with an attractive layout and lots of very neat design touches, the cabin of the new E-Class is definitely one of the car's strong points and is a superbly relaxing and comfortable place to spend time in.
More interestingly, the elongated iPad-like dashboard that features two 12.3-inch high-resolution screens is a more impressive and modern-looking application than the twin screens on the S-Class.
Graphics and information rendered are pin-sharp and access to the COMAND infotainment system is provided either via the controller on the centre console or a world-first pair of touch pads on the steering wheel (left and right screen respectively).
A longer wheelbase also means the new E-Class is more spacious, especially for rear seat passengers, with a versatile option of a 40:20:40 split to access the trunk, which is the same as the outgoing model at 540 litres. Meanwhile, front seat passengers are treated to plush leather seats as well as generous amounts of head and legroom.