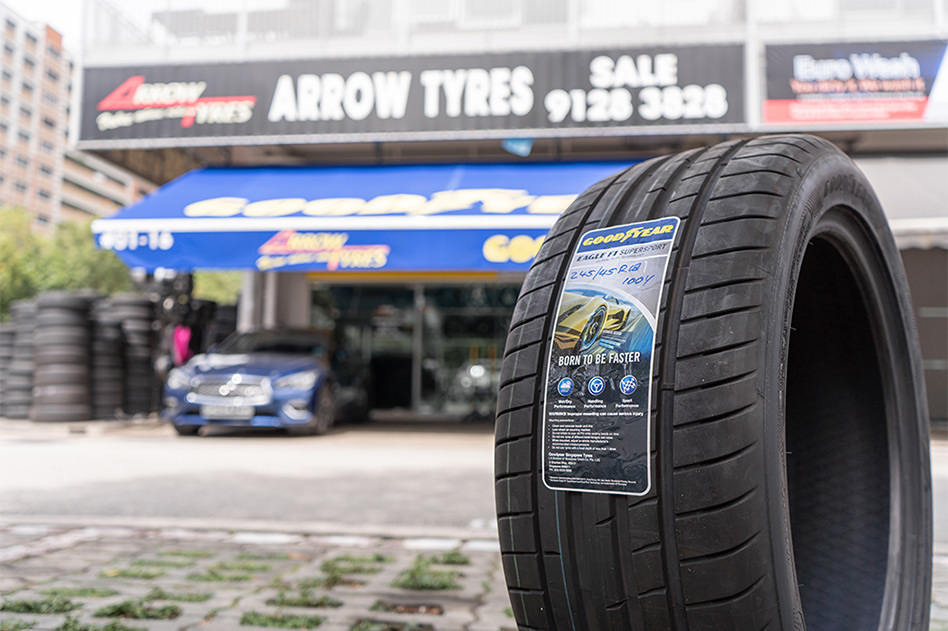 HOW TO
CHOOSE
THE
BEST TYRE FOR
YOUR NEEDS?
We all know that tyres come in different sizes, but when it comes to choosing which to buy, there's much more to consider. Here's how to choose the right tyres for your needs.
Text | Idris Talib
Photos | Low Fai Ming, Goodyear
Upon first glance, choosing a tyre seems to be a no-brainer - just get the correct size, the rest are just sales pitches to make you spend more.

But is that really the case? Why do some tyres cost so much more than others? Well the fact is that tyres really aren't that simple. Different tyres utilise different rubber compounds, and have different tread patterns, depth and dimensions.

These differences result in differing dry grip, wet grip, off-road capabilities, ride comfort, rolling resistance, tread noise, tyre life and cost.

So, how then do you choose the correct tyre for your needs? Here's a simple guide.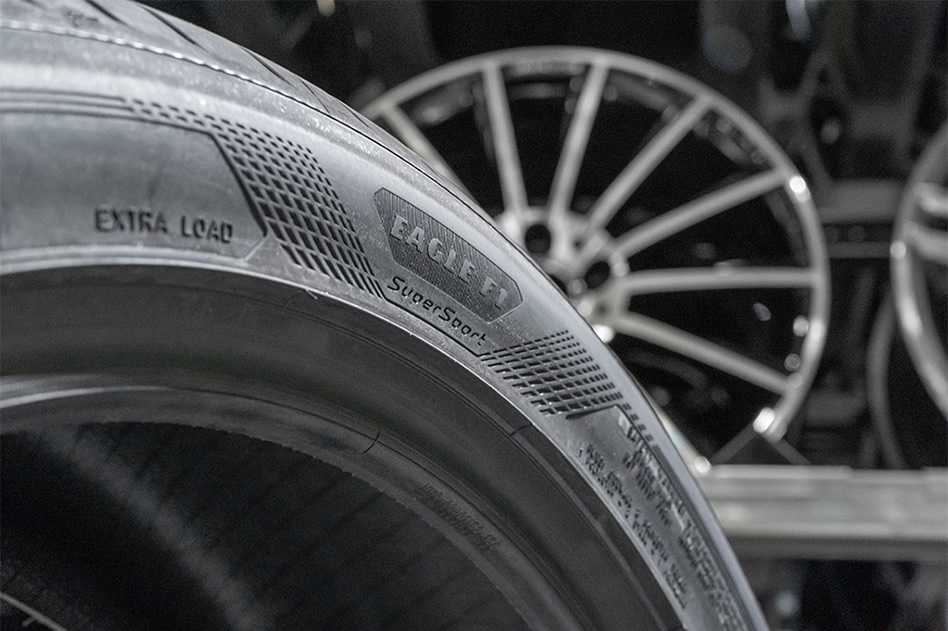 All out performance for sports cars
Designed with maximum dry grip and responsive handling in mind, Ultra Ultra High Performance (U-UHP) tyres are great for high performance vehicles and sports cars alike.
Noted for their aggressive tread patterns, U-UHP tyres feature compounds that respond well under high heat, offering increased grip. As it is focused on performance, some U-UHP tyres suffer from substantial road noise. Stiffer sidewalls also result in harsher rides, and with a softer but grippier compound, a shorter tyre life.
Goodyear offers a range of U-UHP tyres that offer high levels of grip and handling performance, under its Eagle F1 Supersport Series.

The tread pattern and the tyre shoulder is designed to provide responsive directional change with effective control when engaging corners.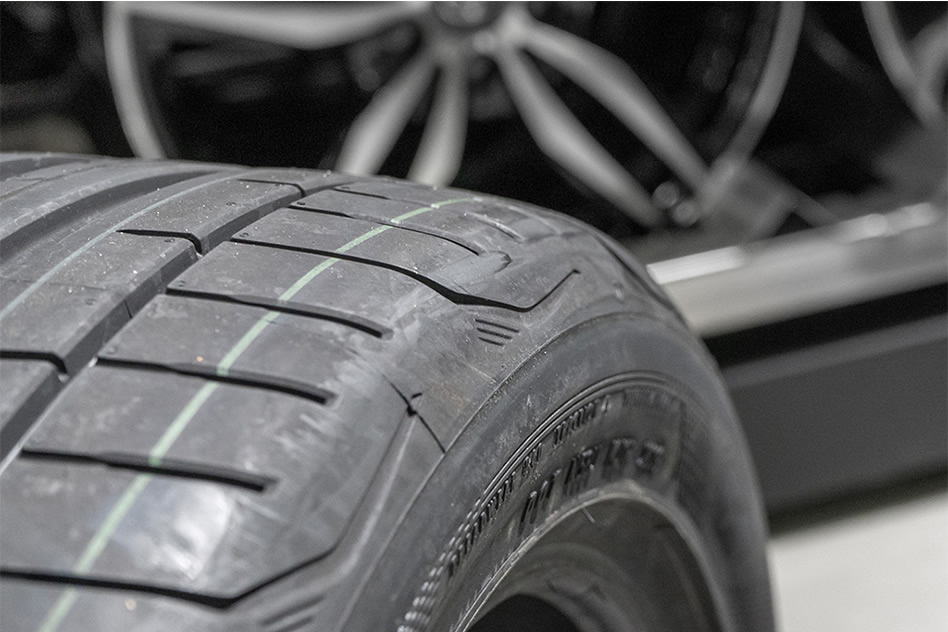 Featured on the Eagle F1 Supersport is High Force Construction, a super stiff sidewall design. Thus, driving forces and inputs are directly translated to the road, offering more response, improved handling and driving stability.

While U-UHP tyres are known for dry weather grip, the Eagle F1 Supersport Series performs well in the wet, too. The Supersport Series features Dual Plus Technology, offering specialised power zones designed to deliver excellent performance for wet and dry roads. The innovative U-shaped compound is also able to deliver exceptional braking and handling performance even in the wet.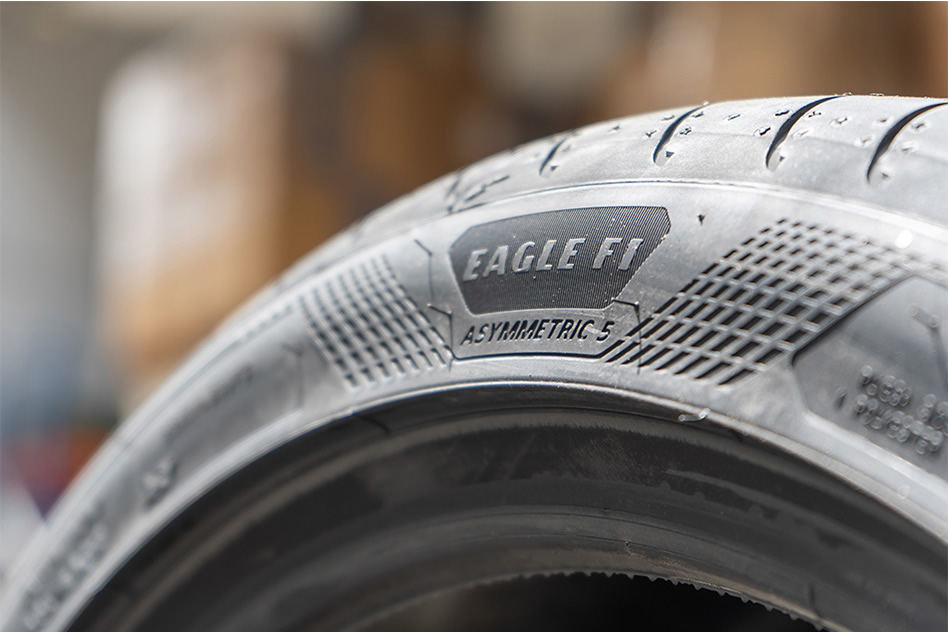 Premium performance with luxury
Not everyone drives on the race track or a fast road every day. While Goodyear's U-UHP range offers exceptional abilities in such situations, an Ultra High Performance (UHP) tyre offers the perfect balance of performance with increased grip levels in dry and wet situations, along with comfort with reduced noise levels with softer sidewalls.
UHP tyres come mostly in sizes 17-inches and above, and are best fitted to luxury vehicles and performance cars that see daily usage. If such a tyre sounds right up your alley, look no further than Goodyear's UHP offering, the Eagle F1 Asymmetric 5.
Designed for a smooth and pleasant ride, along with great wet and dry traction, Goodyear's Eagle F1 Asymmetric 5 tyres are the perfect fit for luxury and performance vehicles.

One of the good traits of the Asymmetric 5 is Active Braking Technology. Under heavy braking, tyres may deform and flex under pressure, resulting in poor braking distances. However, Active Braking Technology works to expand the tyre's surface area.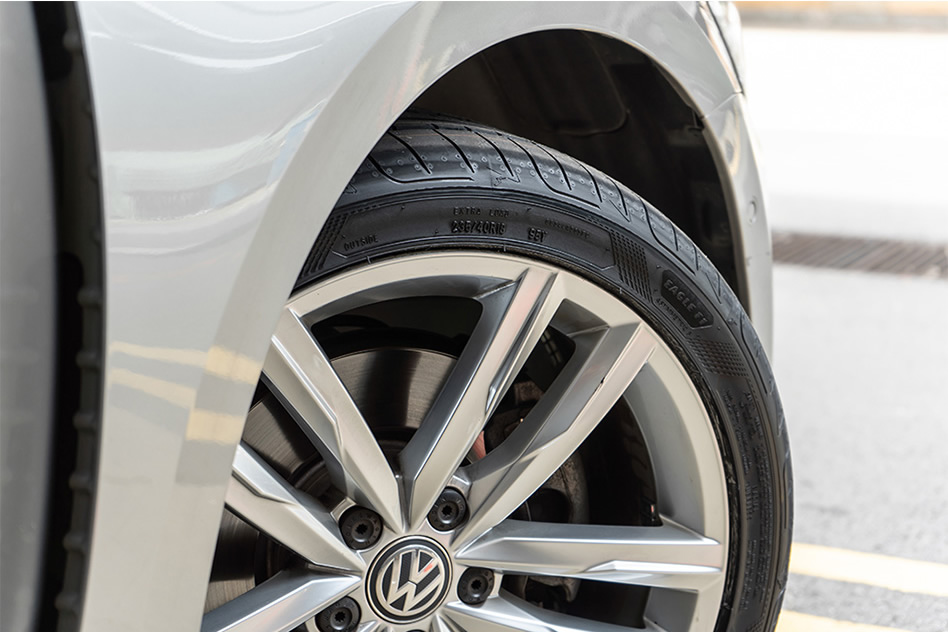 With an increased contact patch with the road, there's more grip, resulting in much shorter braking distances in dry and wet conditions.

And to keep things responsive is the Asymmetric 5's Power Cushion Technology. With an improved carcass and pattern design, the Asymmetric 5 tyres do not flex as easily under cornering forces. Therefore, it offers a more precise turn-in and better steering feel.

Yet, with these improvements, the Eagle F1 Asymmetric 5 tyres offer a much quieter and more comfortable ride when compared to its predecessor, the Asymmetric 3.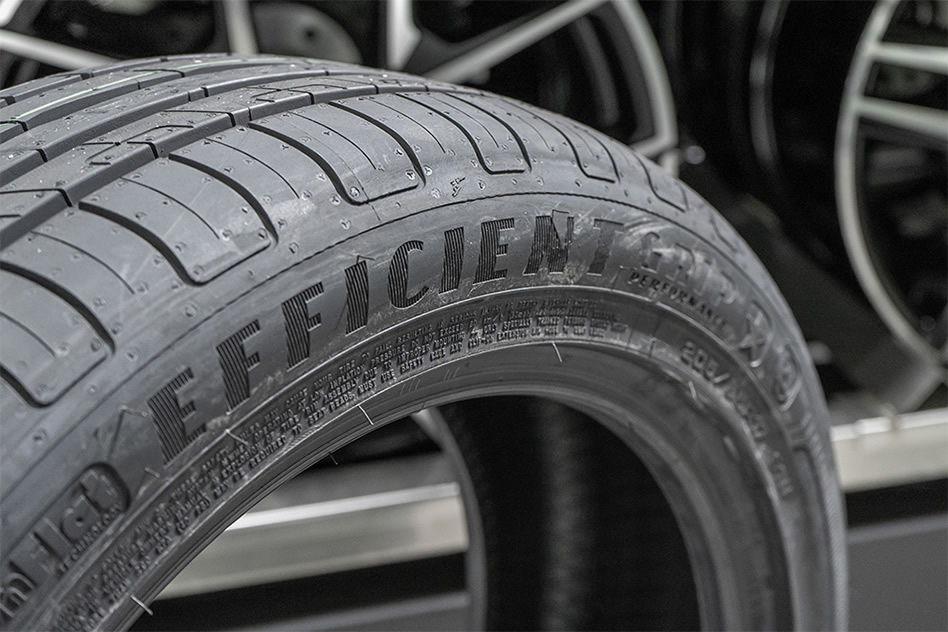 All about Comfort
What makes a tyre comfortable? The general rule of thumb is simply, size. A taller sidewall allows for more flexibility in the carcass, allowing the tyres to absorb bumps and road undulations better.
But there are drawbacks. More flexibility means lesser control, as tyres may deform under cornering or braking loads. A bigger tyre might introduce bigger thread blocks, which increases radial noise when driving. Plus, running a size up might be against your car manufacturer's recommended tyre specifications.
Thankfully, tyre manufacturers have been able to incorporate the benefits of a comfortable tyre, along with the safety benefits of a stronger carcass. One such tyre is the Goodyear EfficientGrip Performance.

The EfficientGrip Performance tyres offers the best Goodyear has to offer in terms of creature comforts, along with a priority on safety and fuel efficiency.

Like the Eagle F1 Asymmetric 5, it too is designed with Active Braking Technology that delivers shorter braking distance on wet and dry roads.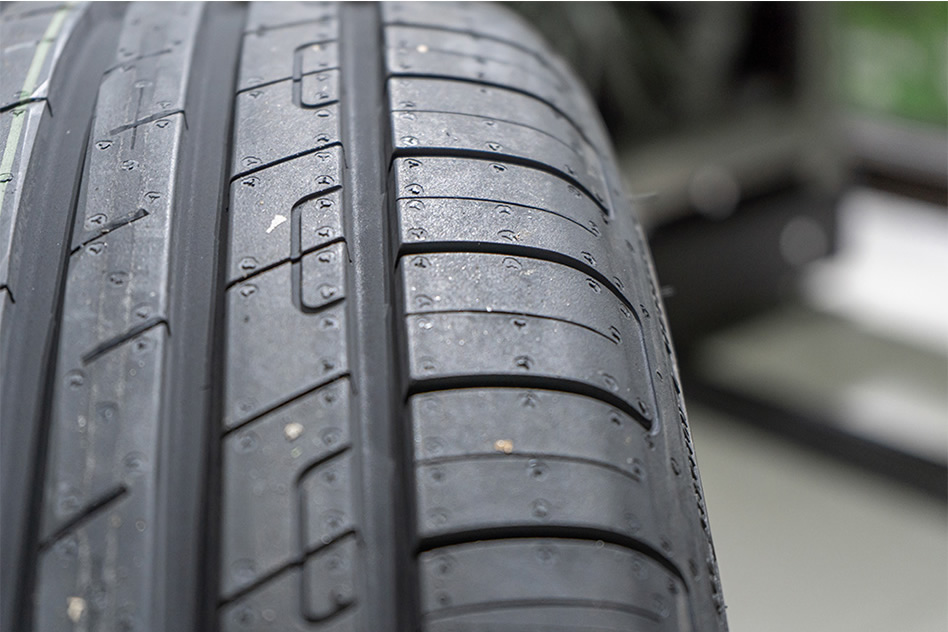 But what is unique to the EfficientGrip Performance is its Noise Dampening Tread Design. As threadblocks may cause noise when the tyres get up to speed, Goodyear's engineers behind this tyre have managed to balance the distribution of the threadblocks, lowering impact noise and significantly reducing tyre noise. In fact, it is Goodyear's quietest tyre available today.

A new base compound also offers improved energy dissipation. Rolling resistance when compared to other premium tyres is reduced by 18%, which translates to improved fuel efficiency and lower driving costs overall.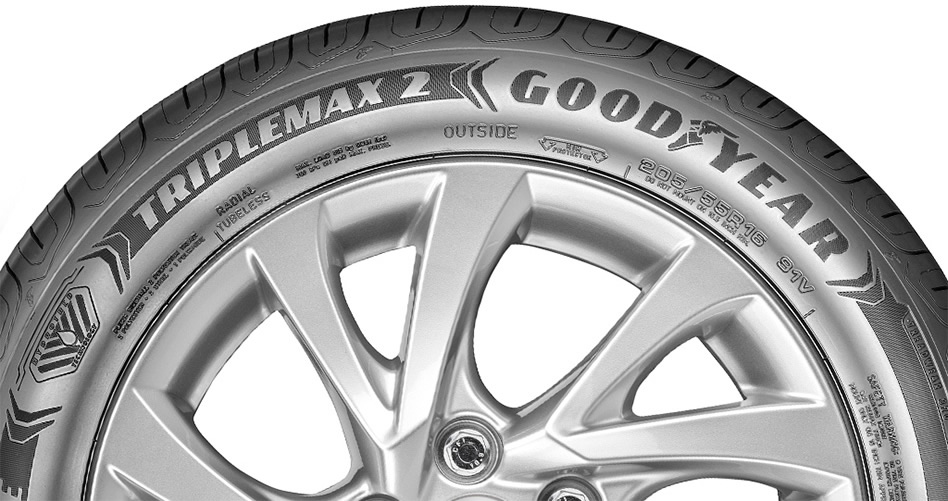 The all-rounder
If you spend a lot of time on the road as part of your work, and your top priority is to have a tyre that lasts longer with a higher threadwear rating. The tyres we've mentioned emcompass many aspects of what drivers what from their vehicles. From comfort, performance, and safety, and a balance of the three.
But we know that there are drivers who look for a dependable tyre above all else. Having creature comforts such as now noise levels are added benefits. But a tyre that excels in safety with good grip and braking performance is also a priority.
Well, Goodyear has a dependable tyre that fits your needs. The Assurance TripleMax 2, with performance in braking, handling, as well as comfort - in both dry and wet weather situations.

This is possible with the Assurance TripleMax 2's HydroTred technology. This improved compound formulation offers a better adhesive resin within the asymmetric pattern, offering more grip and braking performance in wet weather conditions.

With HydroTred technology, tests comissioned by Goodyear have shown that braking distances were shorter by up to 5.6m when compared to its closest competitors in the market.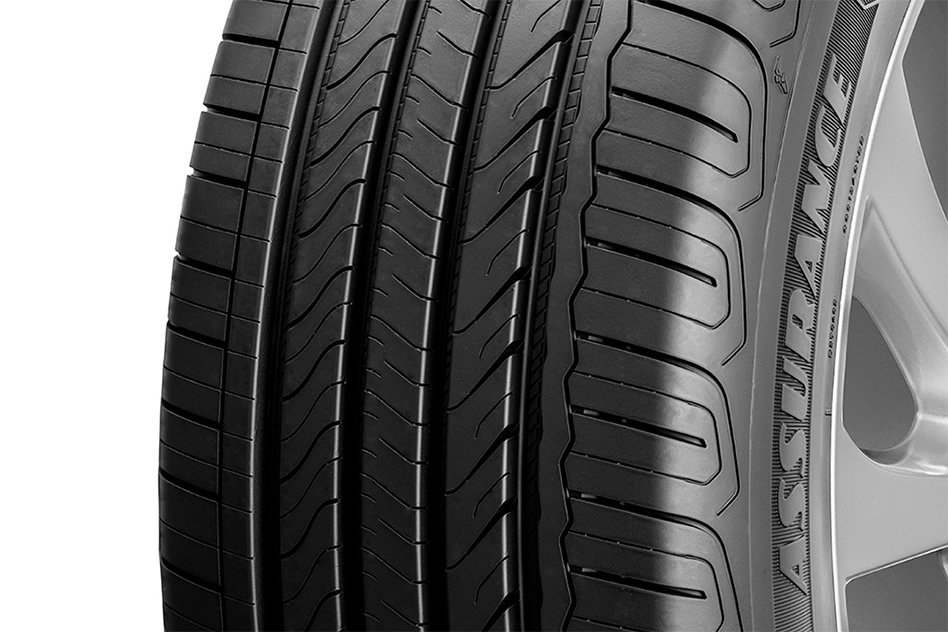 This asymmetric thread pattern is also improved from the previous TripleMax. If offers better contact pressure with the road with its squarish footprint, improving handling and steering precision.

It is in this improved thread pattern that offers improved comfort levels. The TripleMax 2 now sports narrower shoulder grooves and an increased number of pitches. This allows for reduced radial pattern noise, and offers a quieter and more comfortable ride.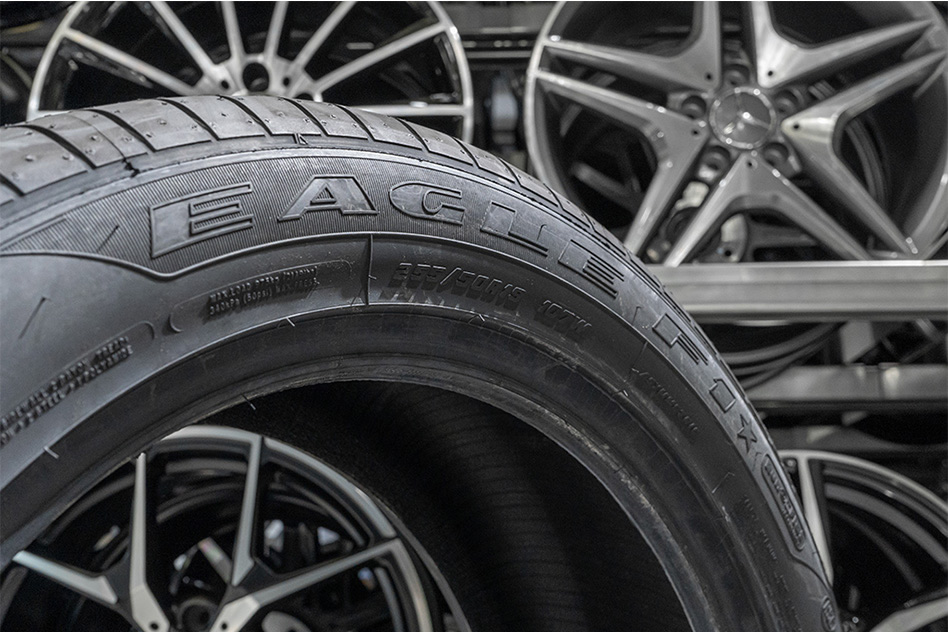 SUVs and crossovers
As most SUV and crossover owners will spend most of their time driving on paved roads, many assume that any ordinary passenger tyre will do. With a higher ride height as well as a taller body, it often results in a lack of stability, especially at highway speeds.
Hence, such vehicles require tyres that take into consideration their sizeable proportions. More often than not, these cars require tyres that are designed to offer excellent grip for braking and handling performance, vastly improving the driving feel and safety of these cars.
Such a tyre that takes such considerations is the Goodyear Asymmetric 3 SUV, which come as standard from factory on cars such as the Jaguar E-PACE and the Volkswagen Touareg.

It shares many of the common traits of the Goodyear range such as Active Braking Technology for shorter braking distances.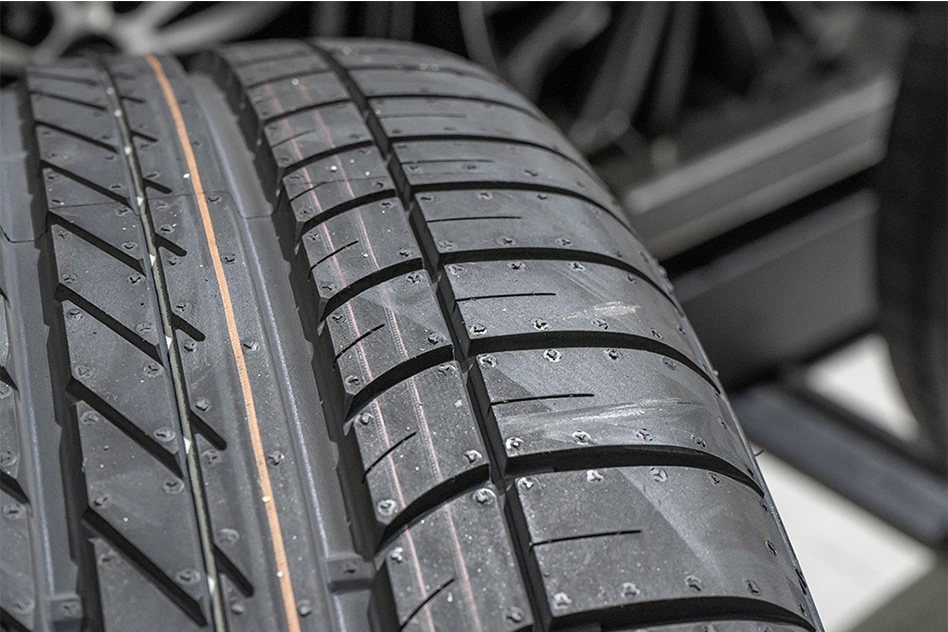 What is different is the Asymmetric 3 SUV's Optimised Construction Technology. Designed to be more robust for bigger, taller vehicles, the stronger structure ensures the tyres do not flex or deform under load. This allows for improved handling and stability in all conditions.

It too features a unique Grip Booster compound. Its stickier adhesive resin is able to fill up gaps and cracks in the tarmac, increasing grip. Thus, it allows for better handling and shorter braking distances.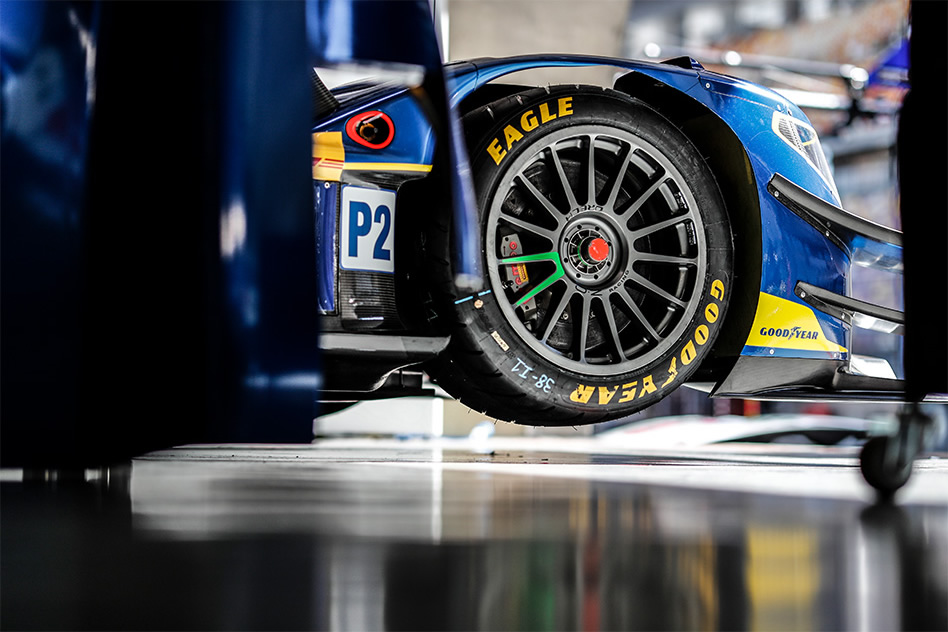 Goodyear - The best of both worlds through innovation
To develop tyres which cater to the different needs of drivers and vehicles alike with minimal compromise, it certainly takes a high level of research as well as testing. The best way to go about this is developing tyres on the race track.
And racing is something Goodyear is certainly familiar with. Goodyear-equipped racing cars have won the 24 Hours of Le Mans on 14 occasions, and 368 times in Formula One - a record that stands unbeaten till today.