---
Can't wait to pimp up your ride? Here are 15 ways to modify your car without having the need to get caught by the traffic police.
Considering the amount you are paying to own a car in Singapore, you may be thinking of spending a little more to make it stand out from the rest. Here are 15 ways to improve your ride:
1. Exhaust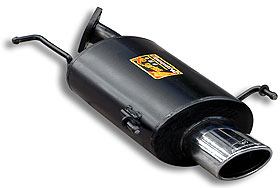 The bigger the better" theory does not work for exhaust pipes. Oversizing of exhaust may result in power loss.
The installation of a high performance exhaust system will boost the power of your car. Aftermarket high performance exhaust systems provides a quicker and more efficient path for the exhaust gases to escape.
This means that the burnt fuel and air leave the combustion chambers at a faster rate. New fuel and air can then enter and burn in the chamber to create more power.
Apart from improving your performance, many aftermarket systems enhance the appearance of your car. The larger exhaust tips and polished mufflers makes the car look more aggressive. However, you may attract unwanted attention from the Traffic Police as many of the aftermarket high performance exhaust systems generate aggressive and loud noises. Please do make sure your installations are LTA-compliant.
2. Brakes
Say, you want to modify your car to improve the power output? You should know that the factory-fitted brakes (stock brakes) might not be able to handle the additional speed if it has exceeded the original design specifications. This can pose a threat to you and other road users.
Aftermarket brakes have better stopping power, thus decreasing the brake distance. In this way, you can improve the timing of your car through the corners as you can brake later into the corners. Besides, aftermarket brakes are more resistant to fade. Fade takes place when the brake fluid boils because the brakes are too hot. This results in a soft brake pedal and less responsive brakes, which can be dangerous.
Aftermarket brakes improves the image of your car as it looks better and fill the space behind the spokes of your sport rims.
It is not recommended to replace individual components of the brake system individually. For example, you replace your stock pads with racing pads, but not the rotors. Components function together. The stock rotors may not be able to take the additional heat generated by the racing pads. It is not worth endangering your life because you want to save on the cost of racing pads for your rotors.
3. Tyres
Performance tyres enhance the handling, grip and cornering capability of your car. They are able to sustain a higher maximum speed. If you have extra cash and do not mind a short tread life, you can consider the ultra-high performance tyres. They offer the best braking and handling for both wet and dry condition. They are made of soft rubber and provide unparalleled grip. The rule of thumb is - the softer your tyres, the better the grip, but the shorter the life-span.
Do a wheel alignment after the tyres are mounted on the vehicle. This is because the tyres may not be perfectly aligned to the direction of travel, which can affect the handling characteristics and the fuel consumption.
4. Suspension
A firmer suspension system enhances the car stability, reduces bodyroll and allows for a quicker turn. The handling performance of the car is boosted. Lowering a car gives the car a dynamic and sporty persona too.
Invest in a good set of performance lowering springs to improve the handling performance of the car. Aftermarket springs lower the centre of gravity, hence reducing bodyroll during cornering. Bodyroll is when the centre of gravity shifts away from the direction of the corner during cornering. Performance springs are much stiffer. They also tighten up the suspension.
Stock shock adsorber are designed for comfort. Aftermarket performance shock adsorber tightens up the suspension and improves the handling of the car.
The suspension upgrade causes additional stress to the car chassis, resulting in chassis flex. Strut bars can be installed to help reduce chassis flex and mitigate steering response in performance cars. It also enhances the appearance of your engine bay.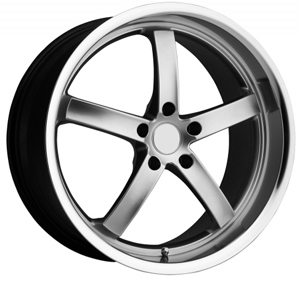 Alloy sports rims are typically made out of aluminium, which is much lighter than steel
5. Sports rims
Sports rims do not just perk up the superficial outlook of a car, it actually does multiply its performance. At a high speed, a car is more stable if it uses slightly wider rims. Wider rims stretches soft compound tyres, making it lower, wider and firmer.
Most sports rims are manufactured by casting; pouring of the molten metal into the mould. Casted rims are much cheaper than forged rims due to the manufacturing process. Forged rims are lighter. The lighter rims magnify the handling performance of the car as it works better with the suspension. Lighter rims work well during acceleration too.
6. Headlights
It is illegal to install aftermarket HID (High Intensity Discharge) lamp if your vehicle is not factory fitted with HID lamps. HID lamps are marked by brighter and whiter light. However, you may replace the existing headlight with white headlight bulb which emits a white light.
You should make sure that the bulb is of the same wattage as the original, because a higher wattage may increase the risk of fire. Always check whether the bulb is approved by LTA before installation.
7. Bodykits
Bodykits amplify the exterior appearance of your car, separating your car from others of the same model. Bodykits typically comprise of the front bumper, side skirts, diffuser and spoilers. Most bodykits are made using Poly-Urethane which is a rubber-like material. Poly-Urethane is chosen because it is more resistant to damage and relatively cheaper.
The Vortex diffuser is getting more popular among cars on the road. Apart from beautifying your car, it channels airs more smoothly over the car during high speed.
8. Spray Painting
Can't seem to rid of unsightly dents and scratches no matter how hard you polish? Perhaps it is time to send your car to a spray painting workshop. Most spray painting workshops do dent removal. The new coat of gloss from the re-spraying will give your car a shiny finish. Do note that professional spray painting can be quite costly, with price starting from around S$1,000. You should check with the workshop on the paint used for spray painting. It is recommended that you choose quality paints like 2K Dupont paint.
9. Solar film
Solar film eases the load on the air conditioner by reducing heat from the sun and controlling light transmission. It aids in reducing the exposure of the harmful ultraviolet rays and infrared rays from the sun. Ultraviolet rays also causes fading of fabrics and furnishing. Darker tinted films are available to tackle this problem. They also add a sporty touch to your car.
10. DVD player
Are your children sick of playing chess during long road trips? Maybe it is time to fit a DVD player in your car. Most of the DVD players come with a LCD screen and have features like Dolby Digital or DTS surround sound capabilities which work well with the multi-speaker set-up in most car. If you prefer local television, Digital TV tuner allows you to tune-in to channels like Channel News Asia. It is recommended to install the LCD screen at the back of the car, so that the driver will not be distracted.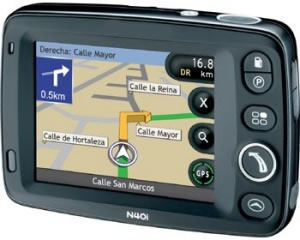 Using GPS to navigate is free. You only have to pay for the GPS set and software.
11. GPS navigation system
Need help getting around Singapore? With GPS navigation system, you will never get lost again. The GPS navigation system displays the map of the area and guides the driver to his destination with real-time routing and positioning. Apart from LCD display, most navigation system have a voice guidance feature. The driver no longer have to steal glimpses at the display screen for instructions and can fully concentrate on driving.
12. In-car entertainment system
Have you ever increase the volume of your sound system then immediately tune it lower because it was rather unpleasant to your ears? That is a sign to upgrade your sound system to a better one. A factory car sound system typically consists of a stereo unit and speakers.
You may choose to install a higher quality tweeters which offer brighter sound and overall clarity. Thereafter, you can search for better aftermarket speakers. It is recommended that you choose speakers with a higher efficiency rating. Otherwise, they can sound distorted when underpowered. If you are looking at better performance, you can install an amplifier which brings out the best in higher quality aftermarket speakers.
There are many aftermarket car stereo units available, from the simple traditional unit to flashy units with bright displays. The latter are more for aesthetic purposes.
13. Upholstery
Switching to leather upholstery gives the interior of your car luxurious touch. In addition, leather seats do not smell and is permeable. On the other hand, PVC seats are not "breathable". That is why you feel warm and sweaty when you sit on them for a long period of time.
Cubic and walnut trimming for the car interior improves the look of your car. Carbon fibre lamination gives it a racy feel. High quality trimming are generally resistant to scratch and smell.
Higher quality car mats trap dirt well. It makes cleaning easy and provides extra comfort.
14. Car accessories
There are a wide variety of aftermarket accessories from gauges to steering wheel.
Aftermarket steering wheels, gear levers, handbrakes and pedals provide better grip and enhance the interior appearance of your car. The short shifter allows for shorter shift to engage gear, thereby achieving faster, easier and more precise shifting.
Bucket seat supports and holds your body securely under any driving condition. Despite its light weight, it works very well to protect the driver.
Reverse sensor alerts the driver should he get too near objects when reversing.
Gauges makes your car look sportier and allows you to keep track of the oil pressure, temperature, battery voltage and vacuum.
15. Car grooming
Does your car still look dirty no matter how hard you scrub and polish it? Please allow the car grooming professionals to work their magic if DIY is not working for you. It is important to entrust your car to a reliable and professional car grooming company.
A basic grooming package typically consists of cleaning of the interior (dashboard, console & windscreen) and exterior (tyres, rims, body & windscreen) of the car. Cleaning of leather and fabric seats often require additional surcharges. A basic grooming package starts from around S$80.
No clue to where to get these products?
Visit our
Motoring Directory
to search for your nearest merchants.
Related Categories
Recommended Merchants(View all)