---
Chrysler is recalling over 11,000 vehicles for a possible missing or incorrectly installed steering column part that could result in loss of steering capability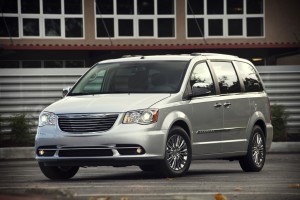 The recall affects a total of 11,351 Chrysler vehicles, and the American carmaker explains that some cars were built with a missing or incorrectly installed steering column pivot rivet that could cause a loss of steering and increase the risk of a crash.
Chrysler spokesman Vince Muniga said the company is cooperating with the American National Highway Traffic Safety Administration (NHTSA) and there have been no reports of accidents or injuries related to the issue. Chrysler dealers will notify affected owners and inspect for the presence of the rivet and repair the steering column pivot as required during the recall exercise.
Among the models involved include the Chrysler 200 and 200 Convertible, the Chrysler Town and Country MPV, Dodge models like the Avenger, Caliber, Caravan, Journey and Nitro, and the Jeep Compass, Liberty, Patriot and Wrangler SUVs.